'2008 Shootout at Sawyer Flats'
(Thanks to One Eyed Black Jack and Dead Head for the photos.)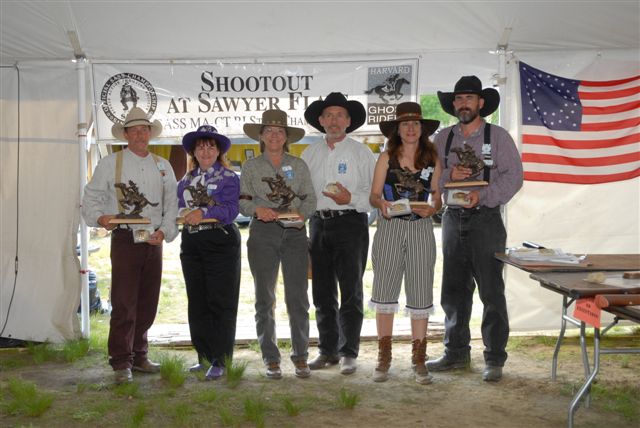 2008 State Champions, Left to Right:
Grazer-MA, Birdie Cage-MA, Wild Sage-RI, Brett Cantrell-RI, Appaloosa Amy-CT, Quaker Hill Bill-CT.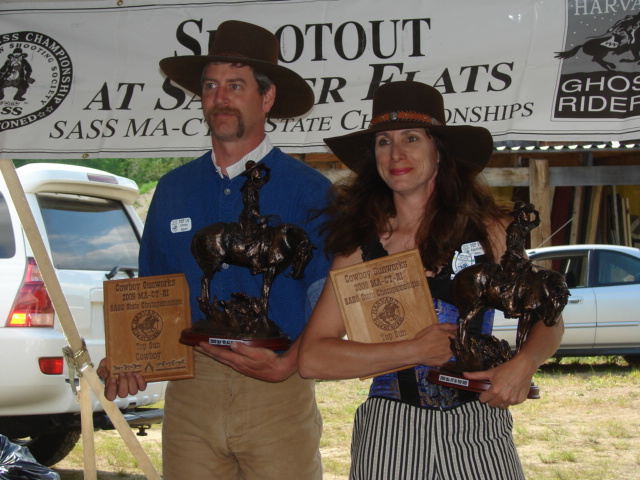 Overall Winners: Jimmy Spurs and Appaloosa Amy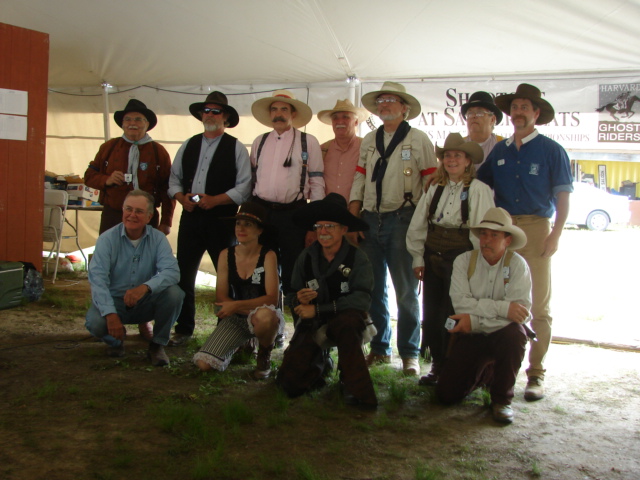 Clean Shooters ...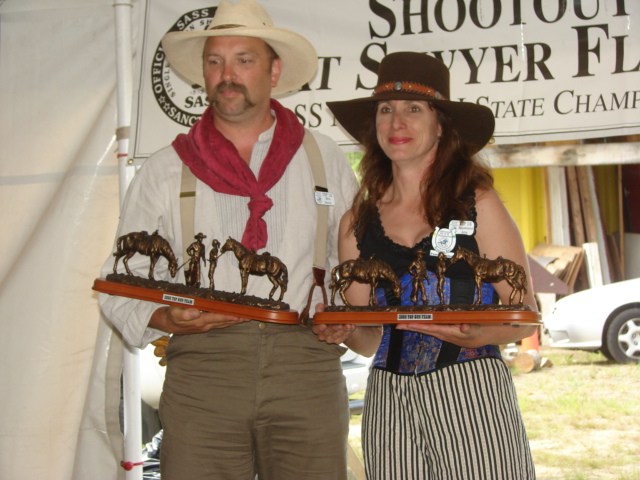 Milo Sierra and Appaloosa Amy - winners of the team shootoff.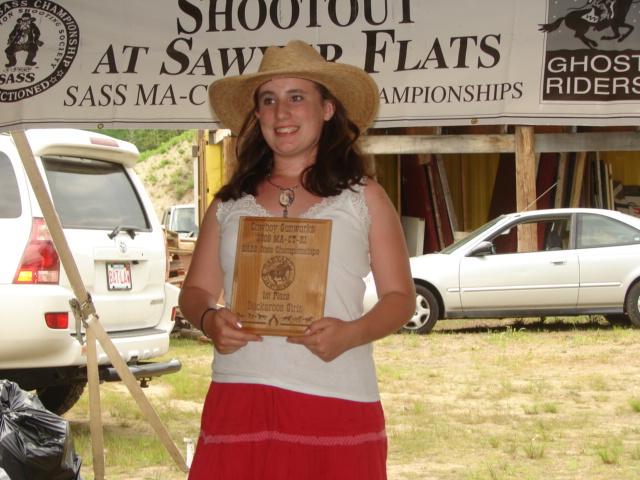 Buckaroo Girl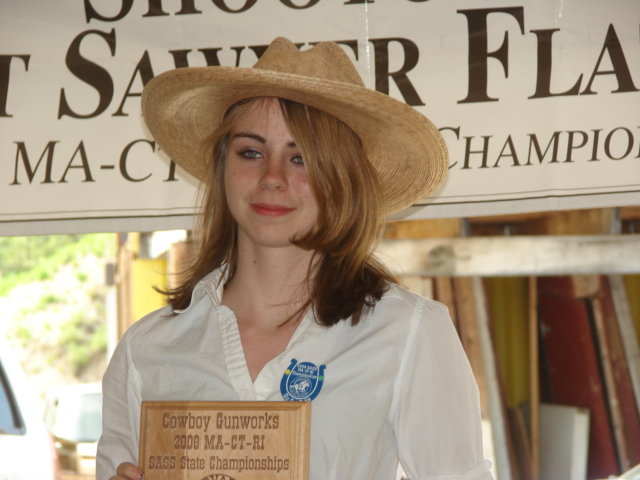 Young Guns Girl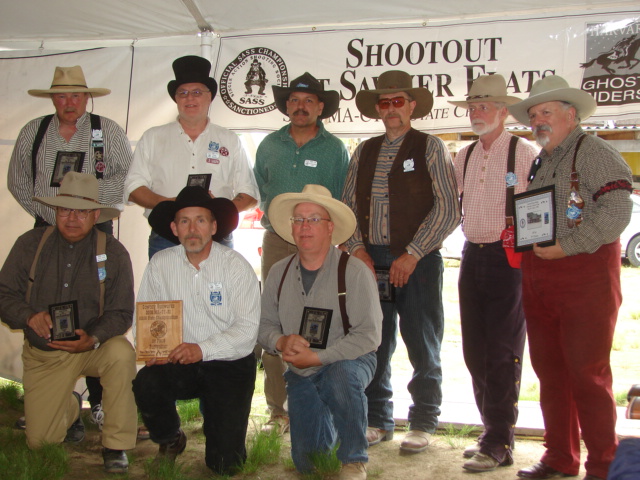 49ers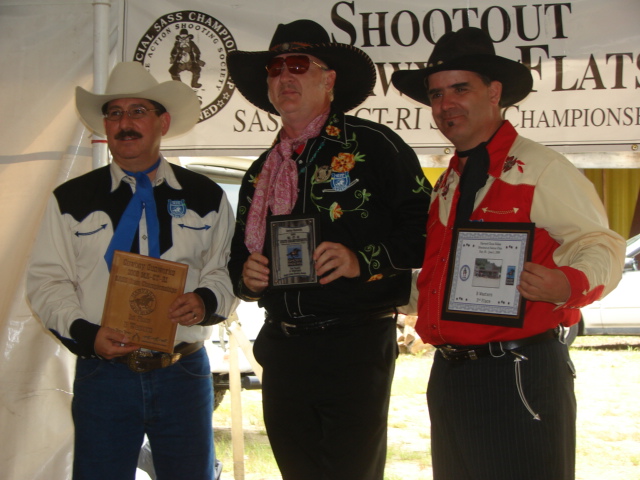 B-Western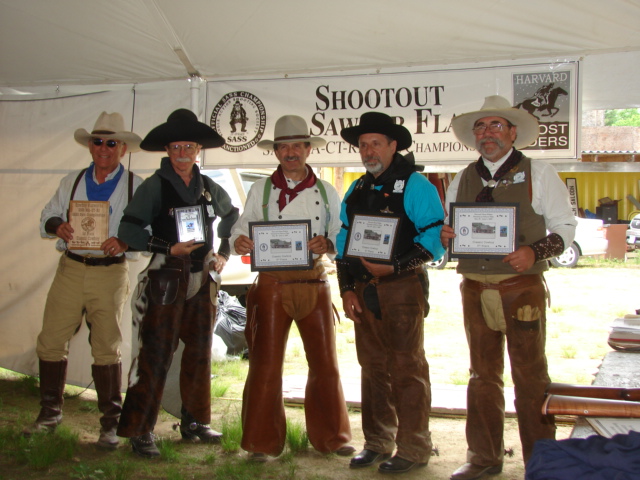 Classic Cowboy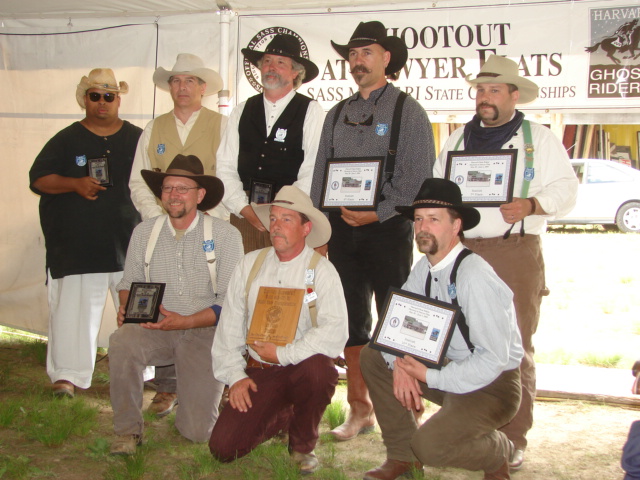 Duelist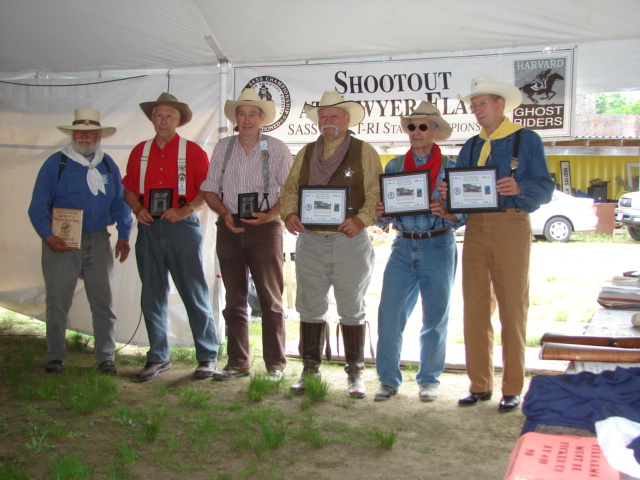 Elder Stateman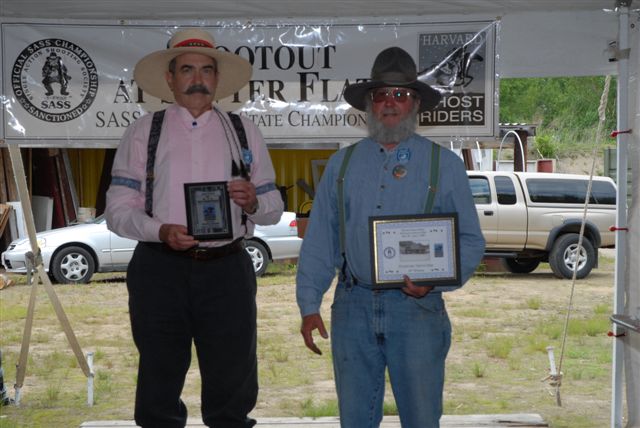 Frontier Cartridge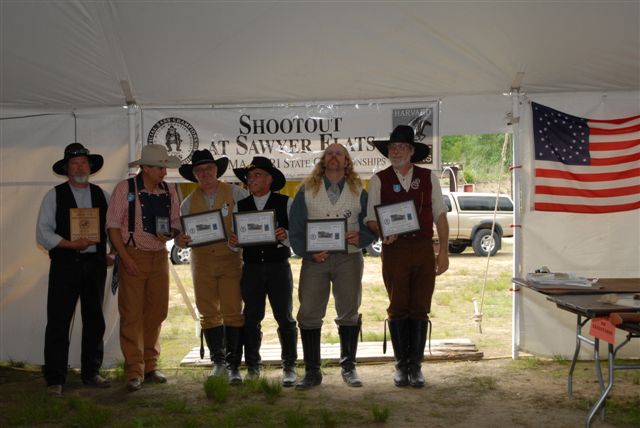 Frontier Cartridge Duelist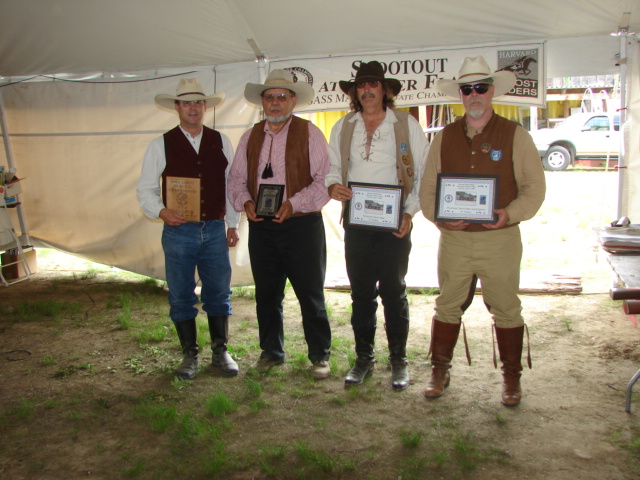 Frontier Cartridge Gunfighters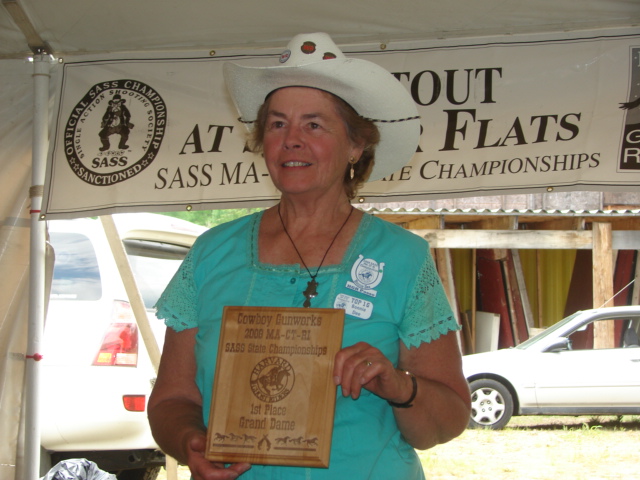 Grand Dame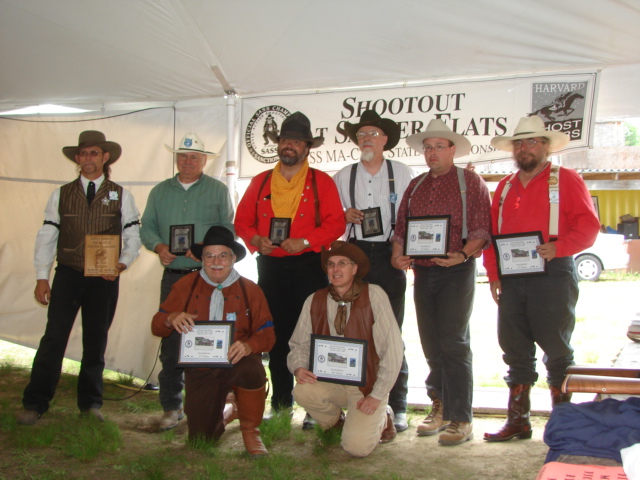 Gunfighter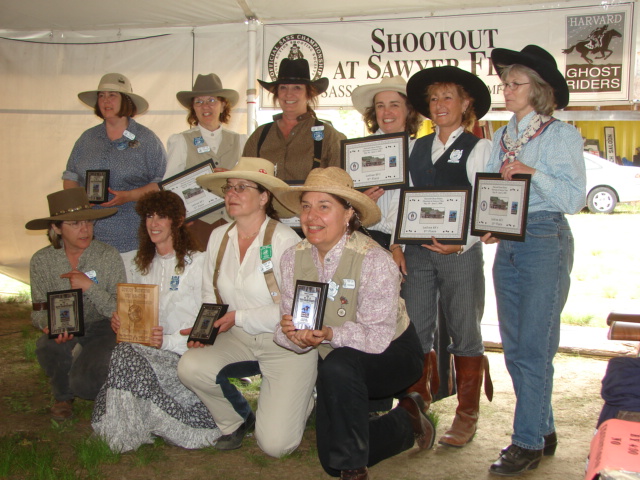 Ladies 49er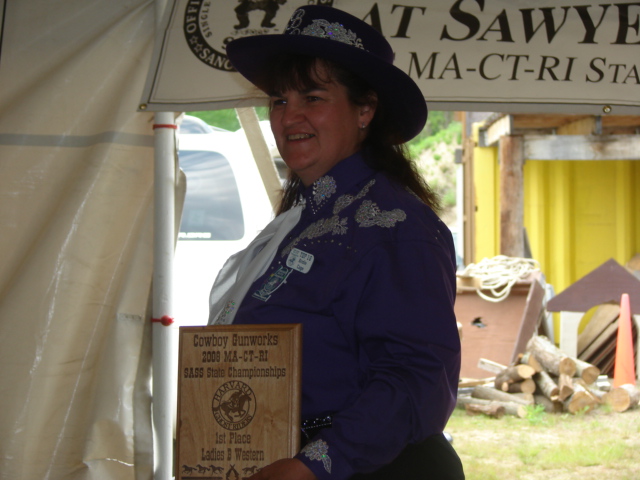 Ladies B-Western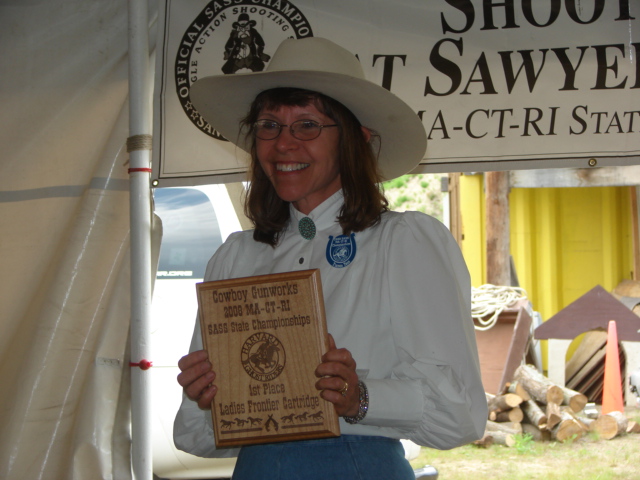 Ladies Frontier Cartridge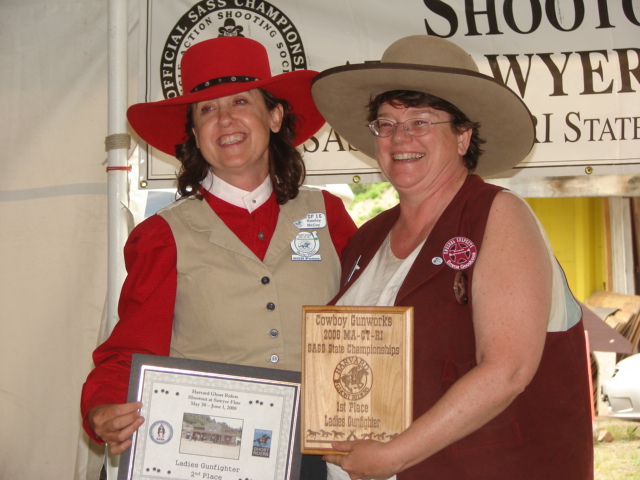 Ladies Gunfighter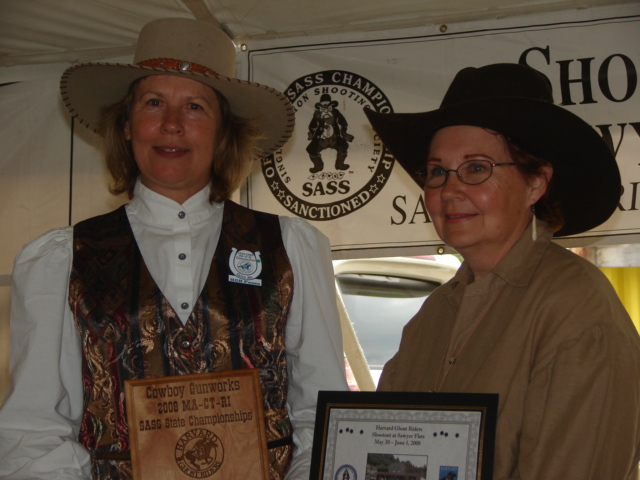 Ladies Senior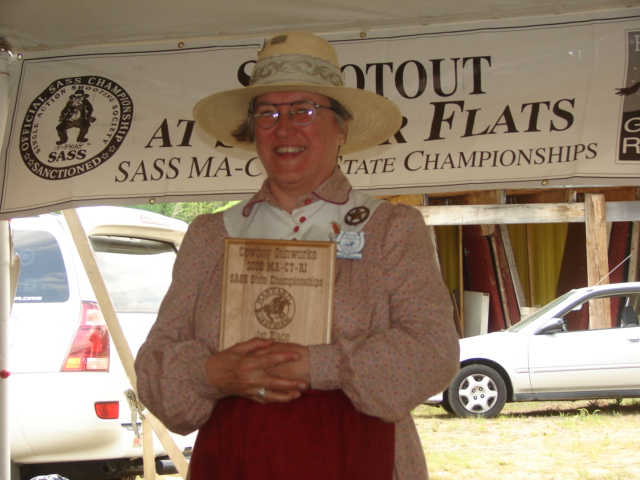 Ladies Senior Duelist

Ladies Silver Senior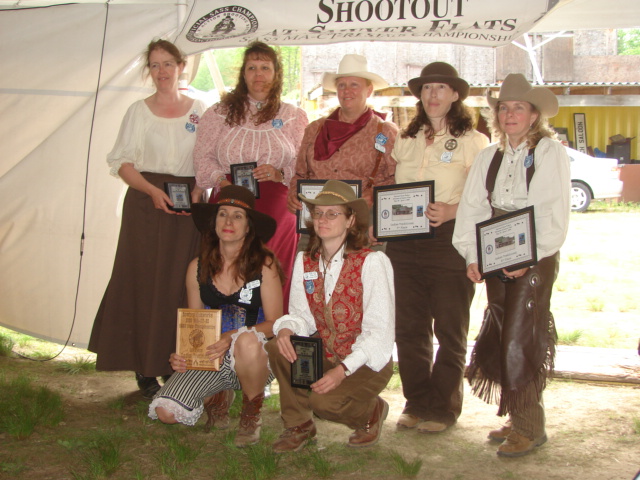 Ladies Traditional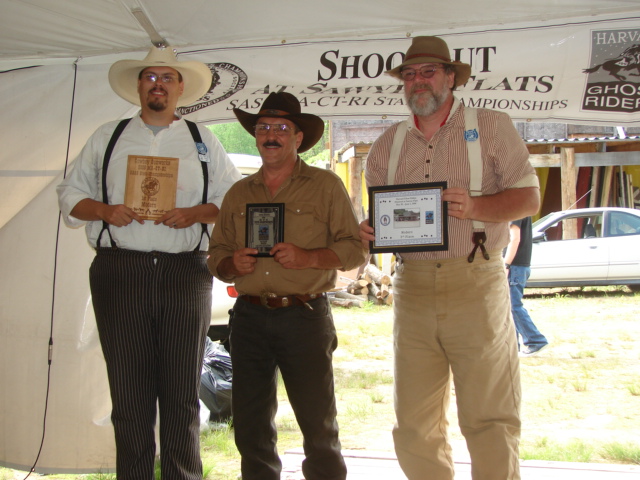 Modern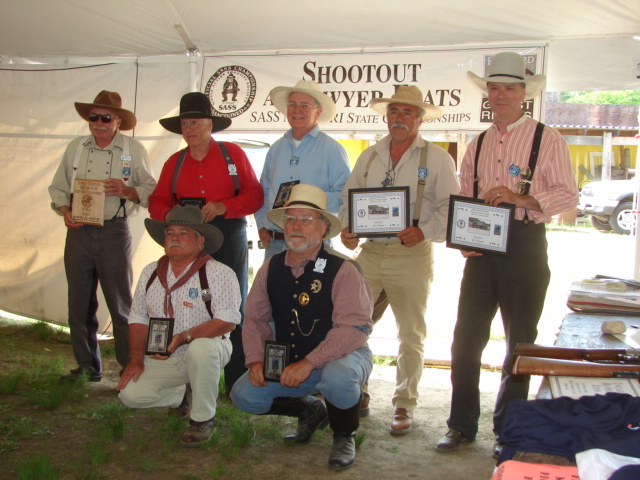 Senior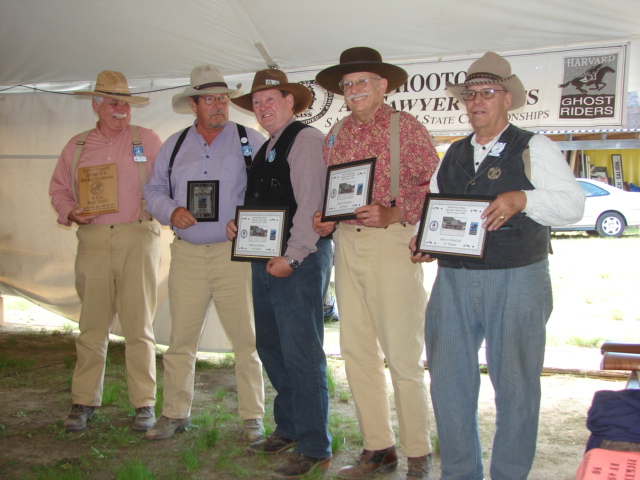 Senior Duelist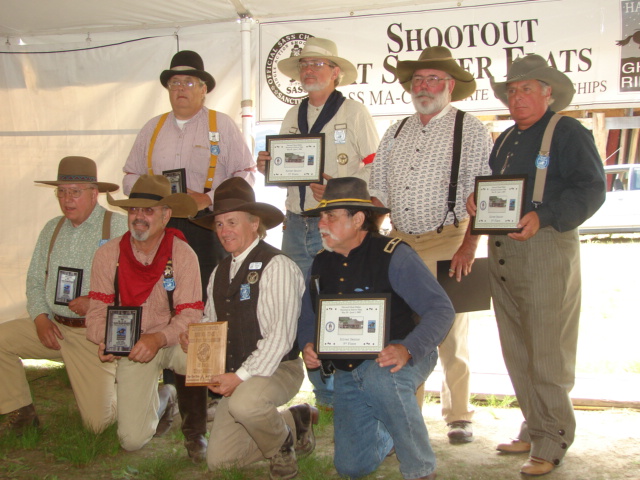 Silver Senior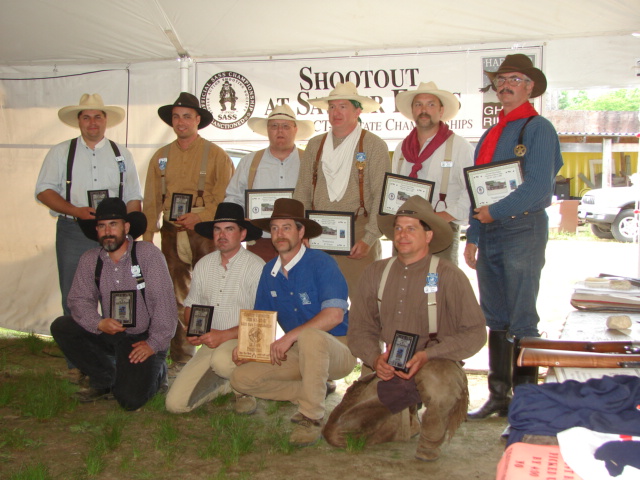 Traditional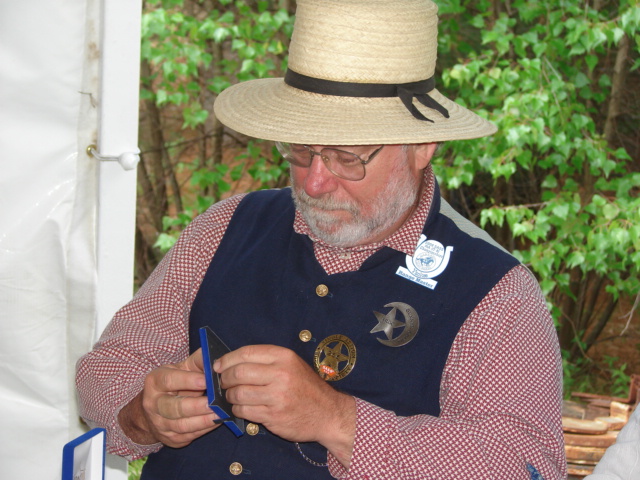 Yankee - 2008 'Spirit of the Game' Award.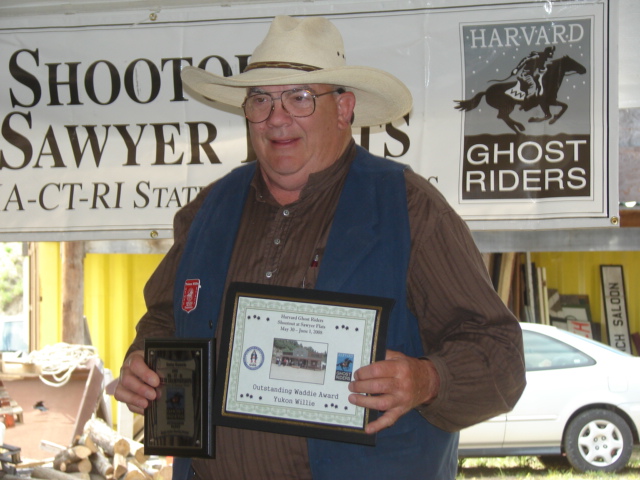 Yukon Willie - Outstanding Waddie Award.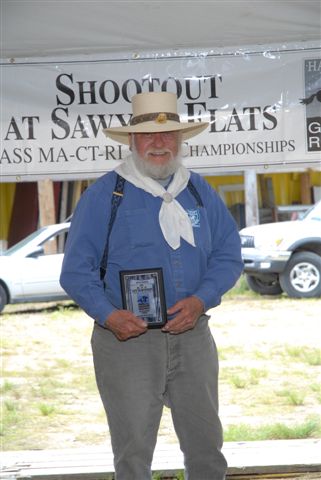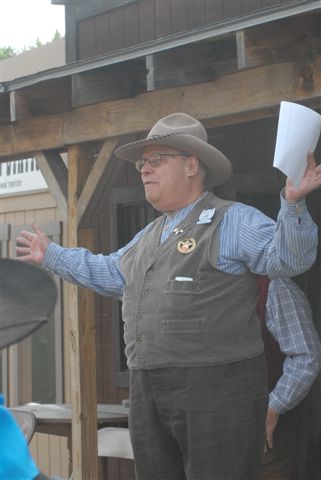 Rattlesnake Rische (Outstanding Cowboy Award) and Barrister Bill at the Shooters Meeting.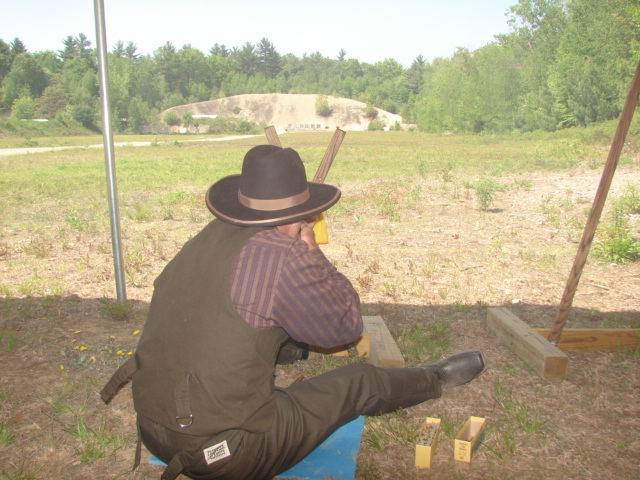 Long Range shooting.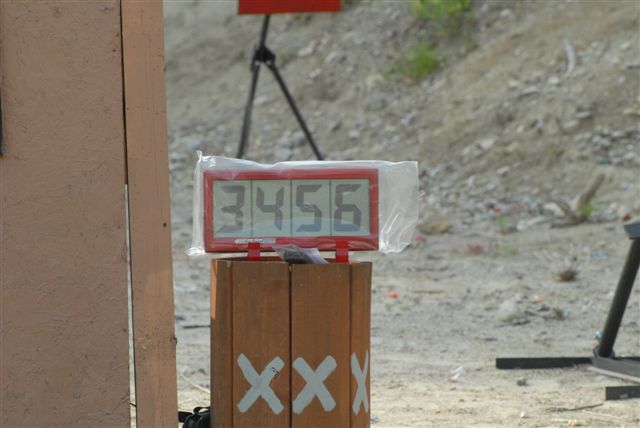 Timer displays provided by Competition Timing Systems ...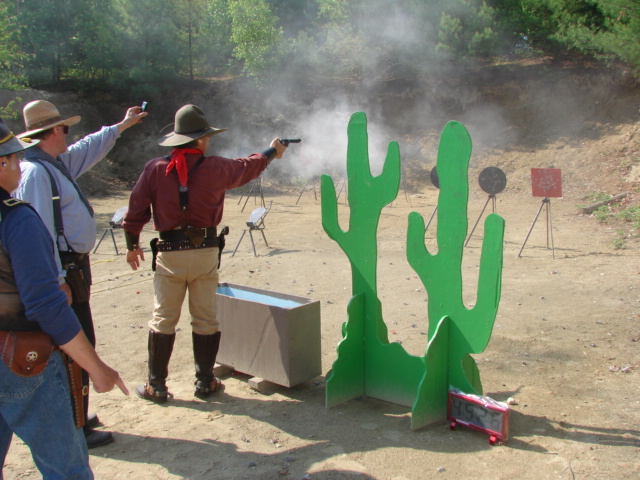 Just Plain Easy Mark making smoke.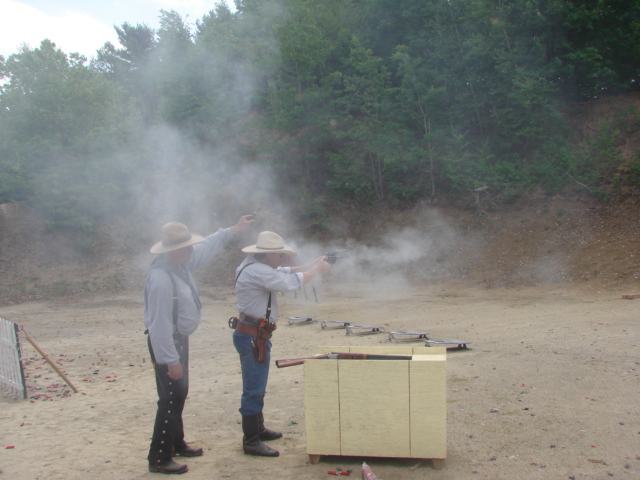 Dead Head shooting Frontier Cartridge Gunfighter.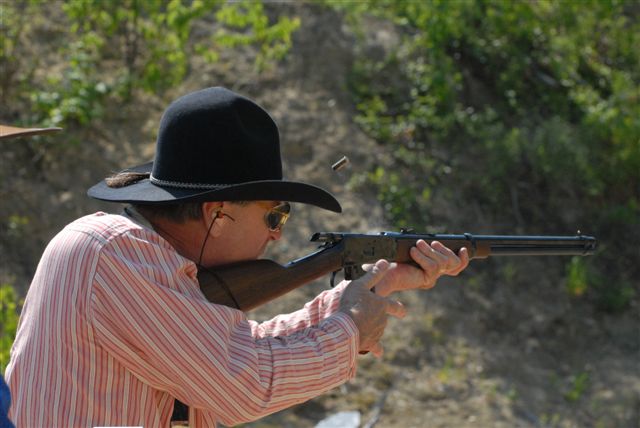 Scrub Oak Willie shooting rifle...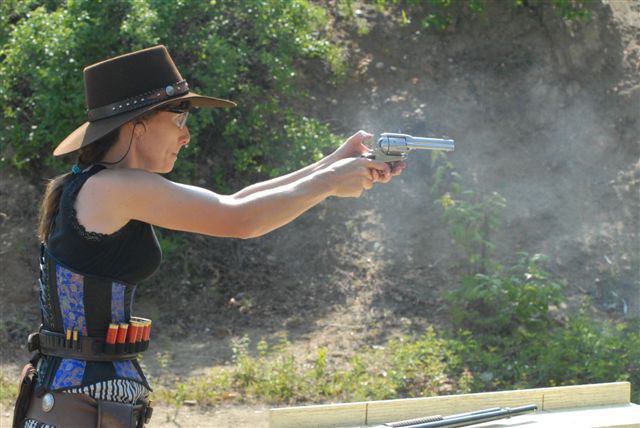 Appaloosa Amy shooting pistol.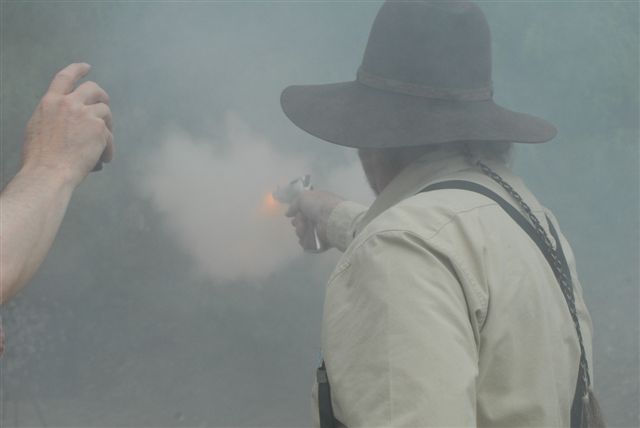 The way it should be ...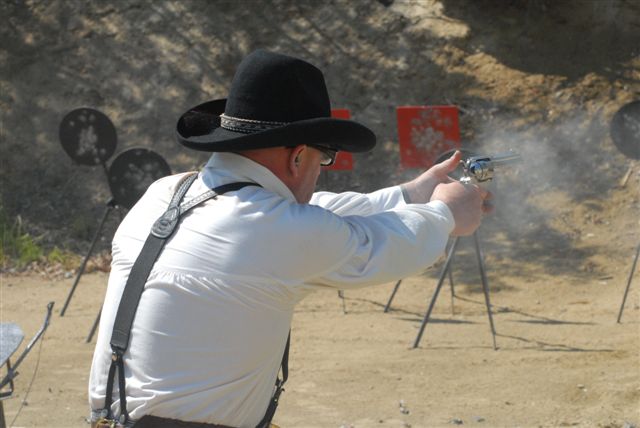 Blazing away ...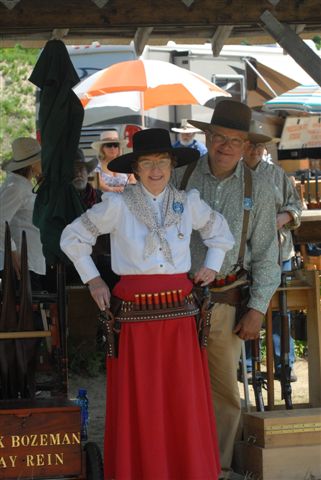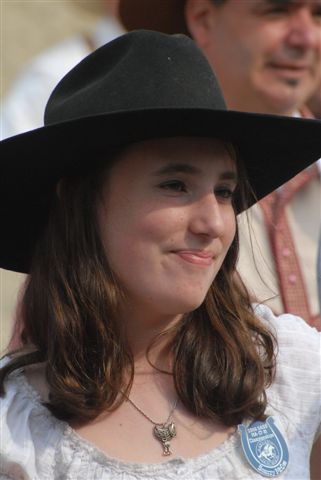 May Rein/Buck Bisley and Snazzy McGee.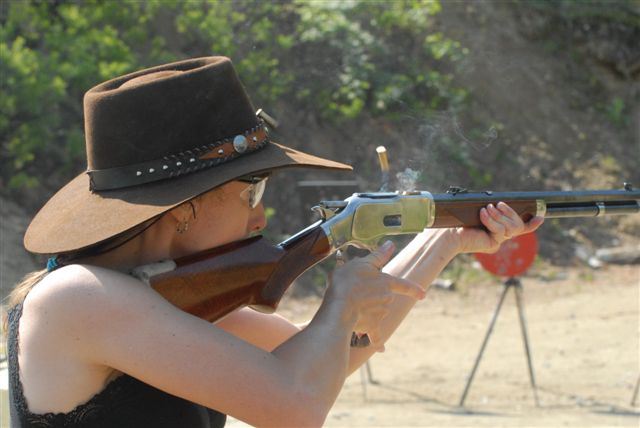 Appaloosa Amy shooting rifle.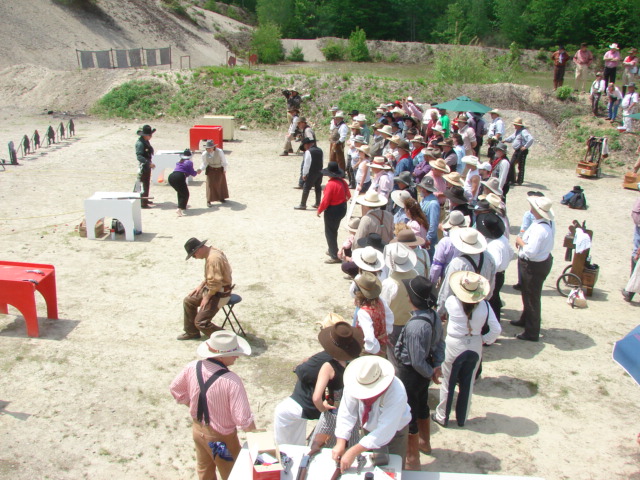 Overview of the Top 16 Team Shootoff.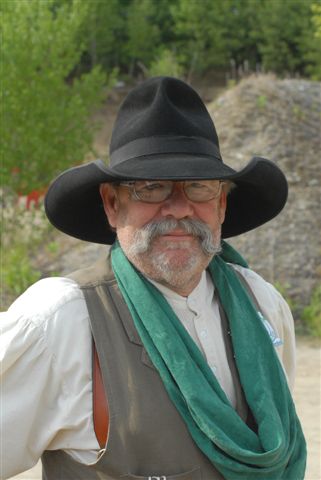 Cy Klopps and Pennsyltucky Slim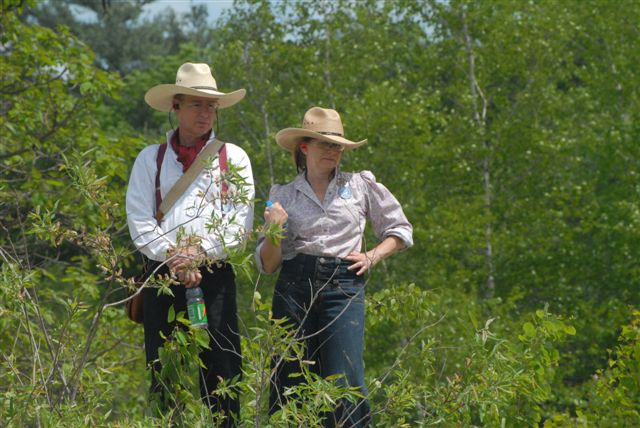 Watching the Top Gun Shootoff ...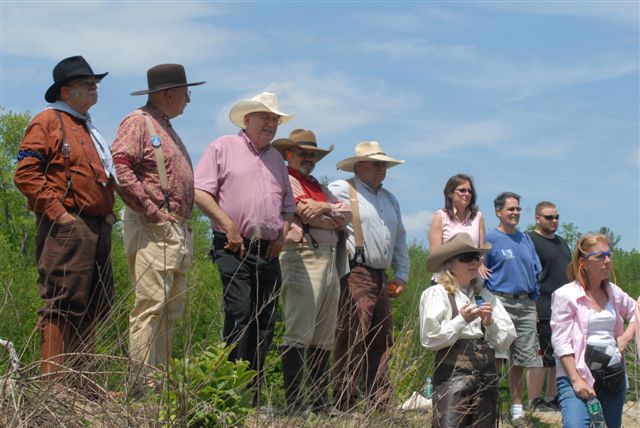 Watching the Team Top Gun Shootoff ...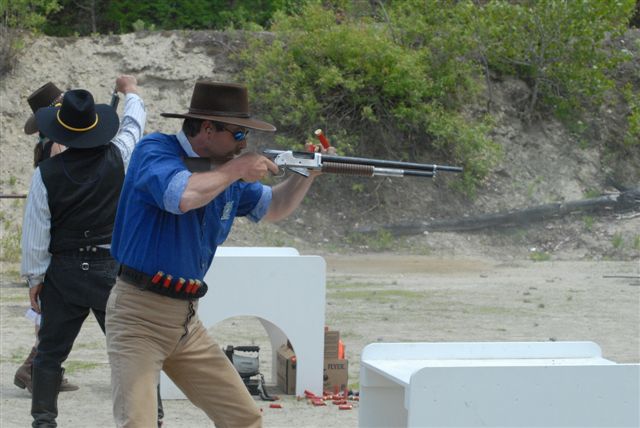 Jimmy Spurs during the Top Gun Team Shootoff ...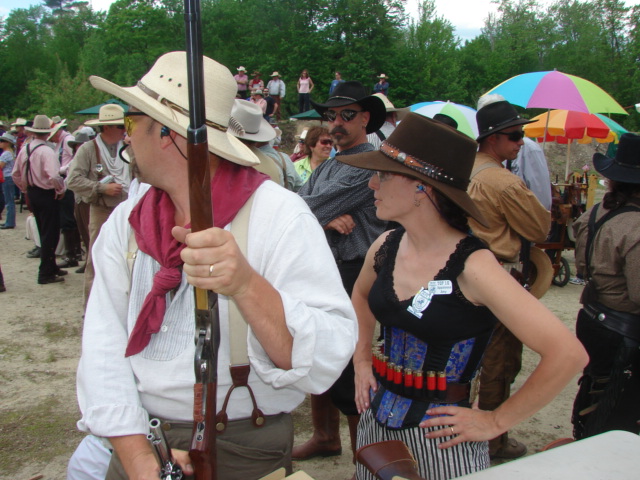 Milo Sierra and Appaloosa Amy waiting for the next round.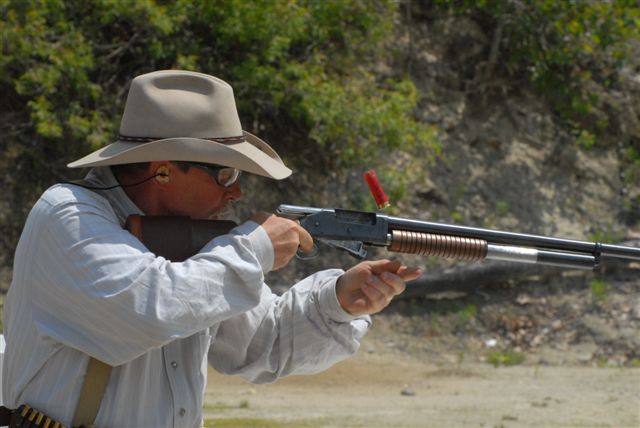 Grazer shooting shotgun ...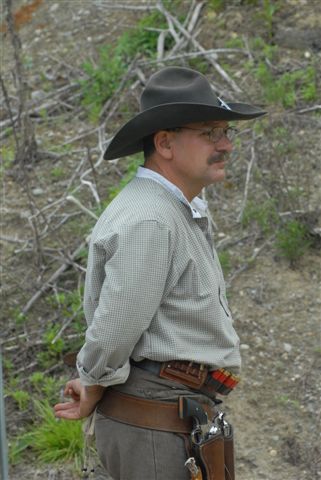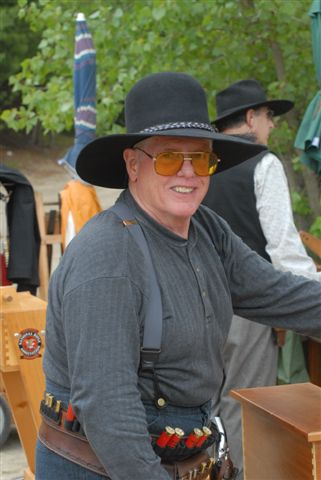 Punxsutawney Phil and Pittsburg Mac.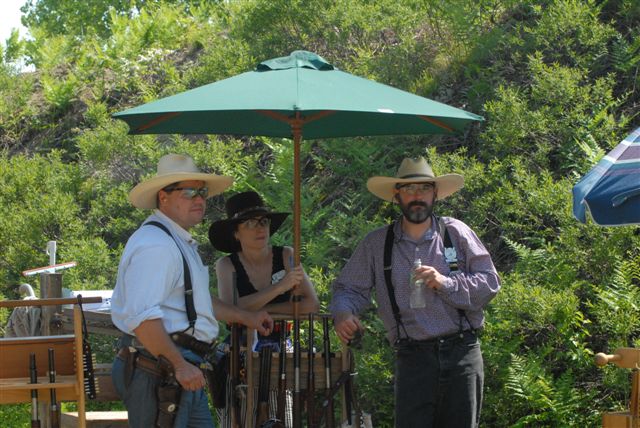 Resting between stages.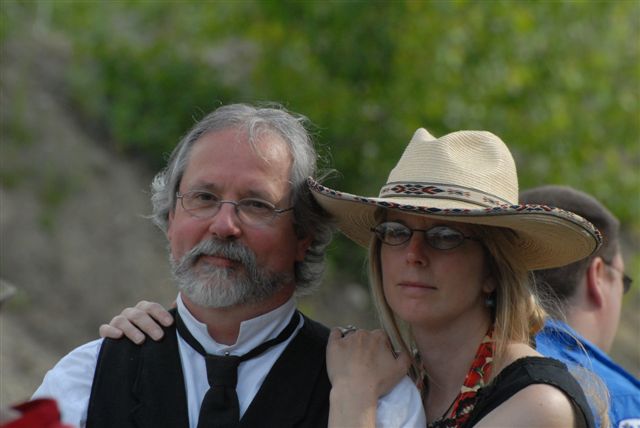 Boston Jack and Sadie Stichen.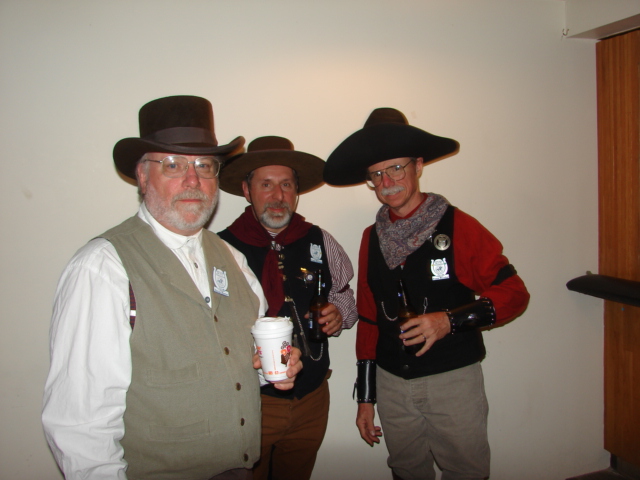 Yankee, Turquoise Bill and Cayuse at the Saturday Night Banquet.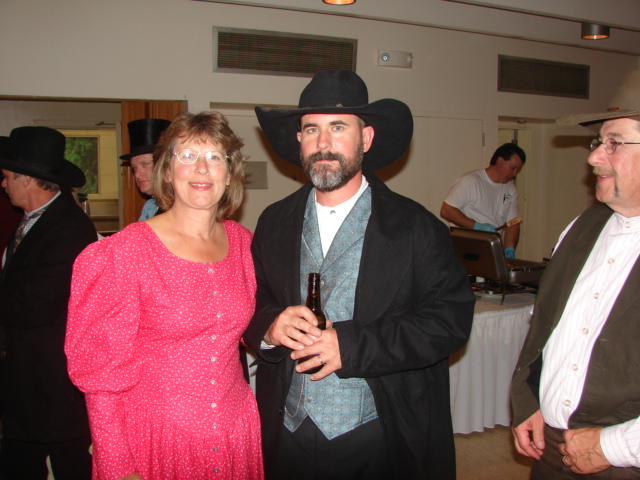 Calico Jan and son Quaker Hill Bill.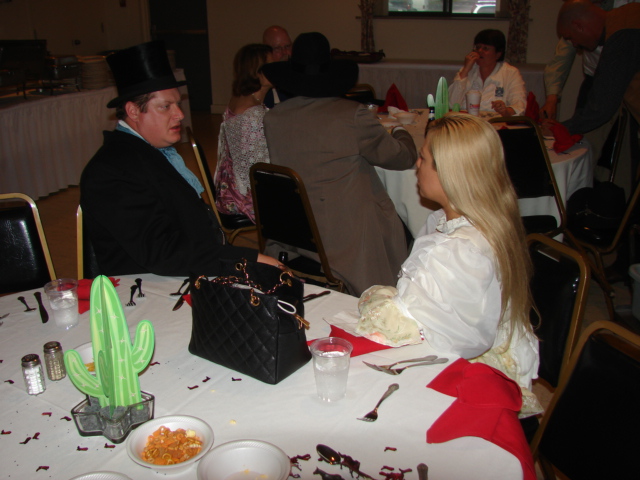 At the banquet ...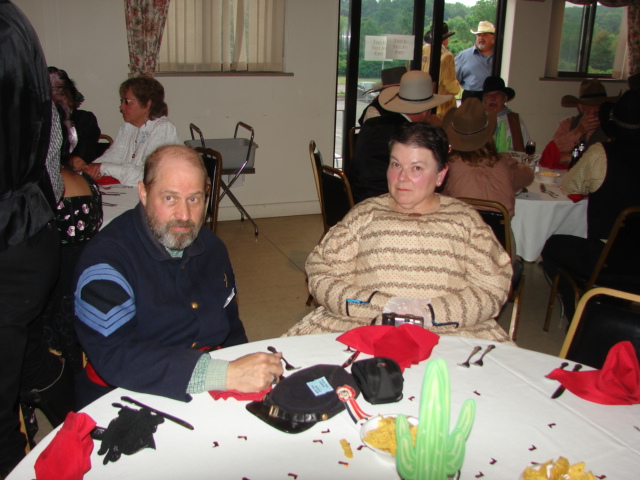 At the banquet ...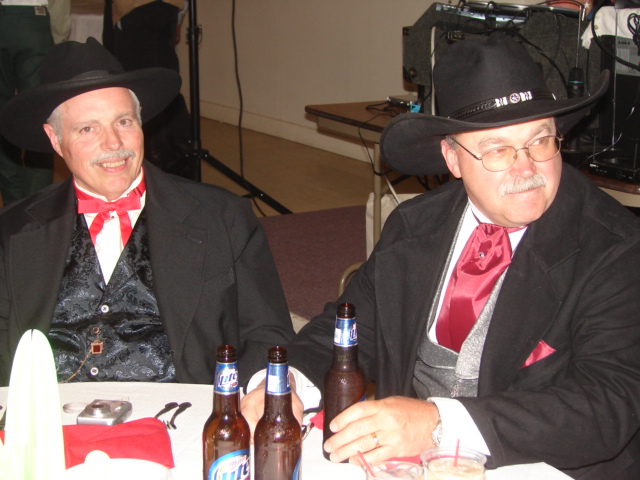 At the banquet ...

Driftwood and Patience Johnson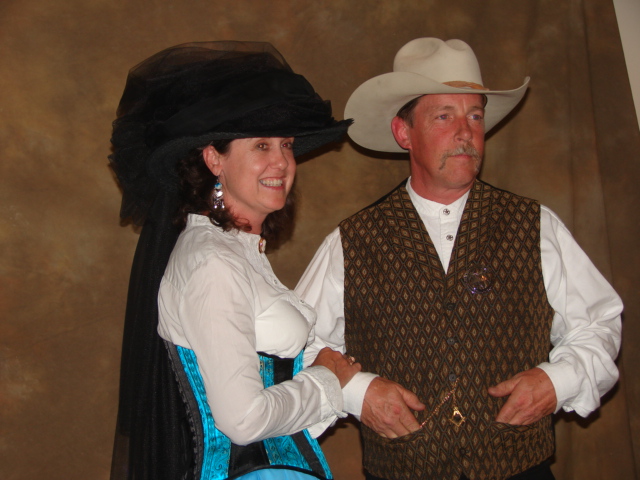 Hawley McCoy and Grazer.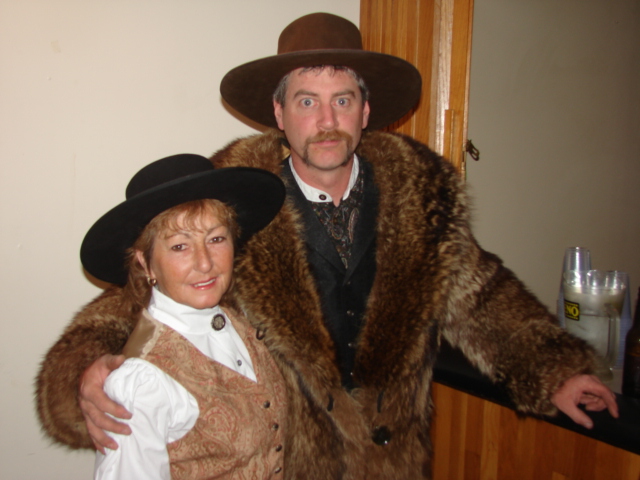 Midnight Angel and Jimmy Spurs.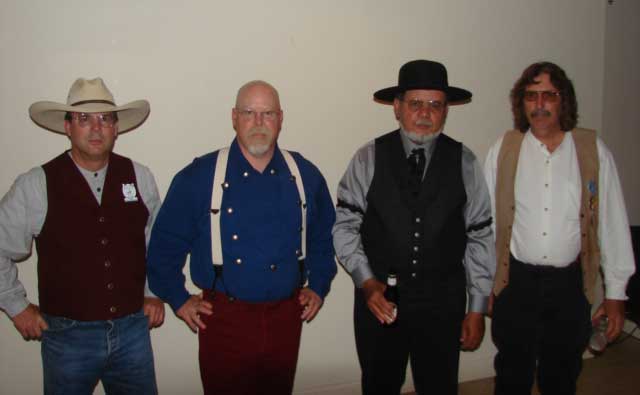 Dead Head, Iron Pony, Wylie Harp and Snake River Cowboy of the FC Gunfighters.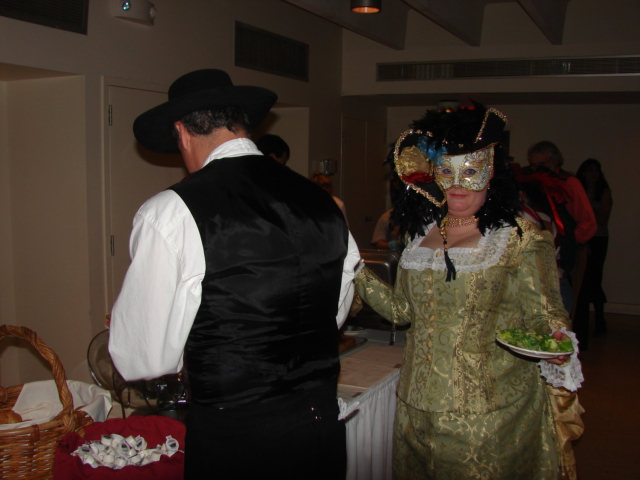 At the buffet table ...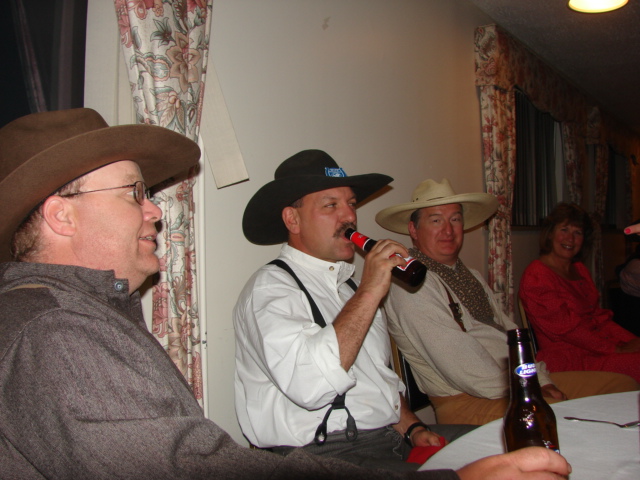 Island Pond Paul, Punxsutawney Phil and Rootin Tootin Tim.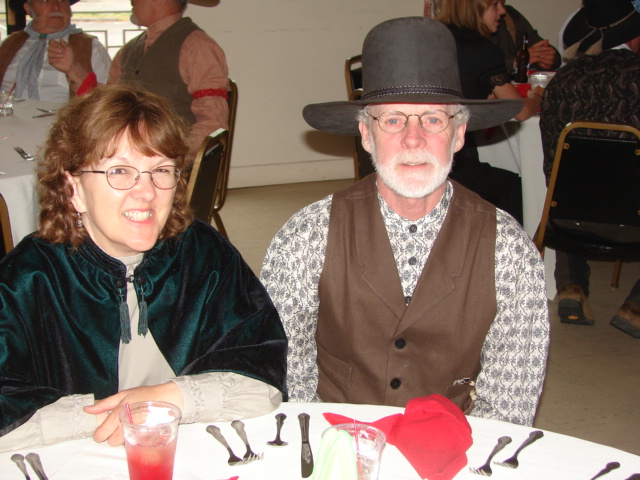 Nantucket Dawn and Eastern Tenderfoot.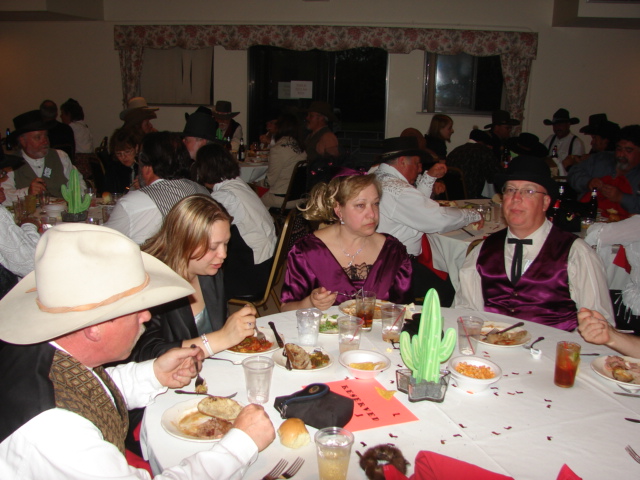 Yosemite Kid and gang.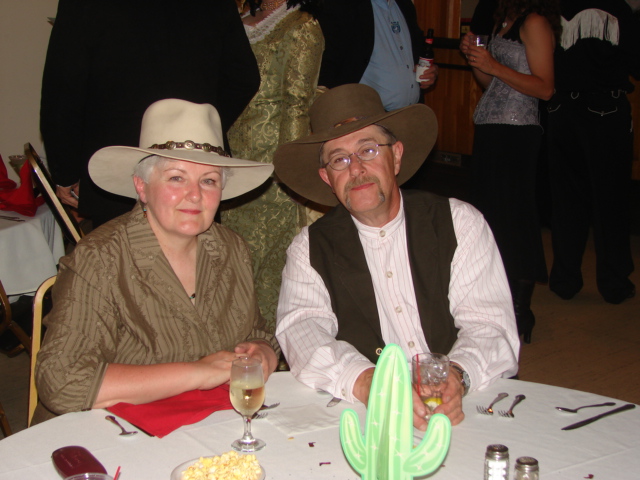 Lady Sedalia and Sedalia Cowpoke.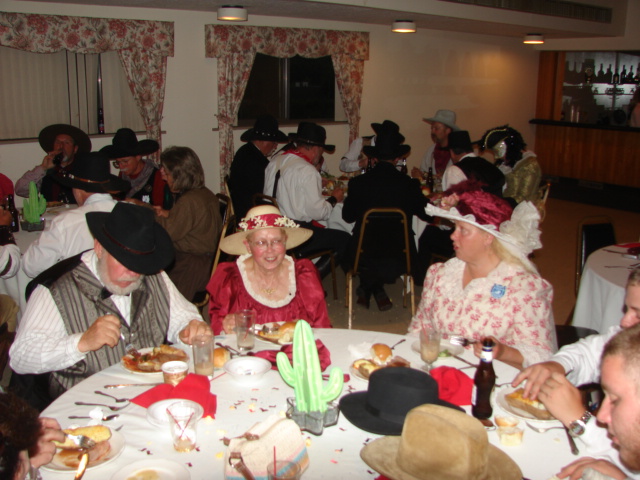 Enjoying the meal ...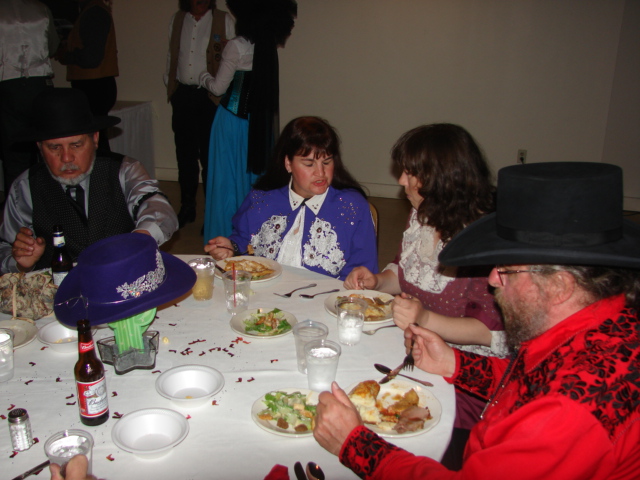 Wylie Harp, Birdie Cage, The Germinator and Mo Hare.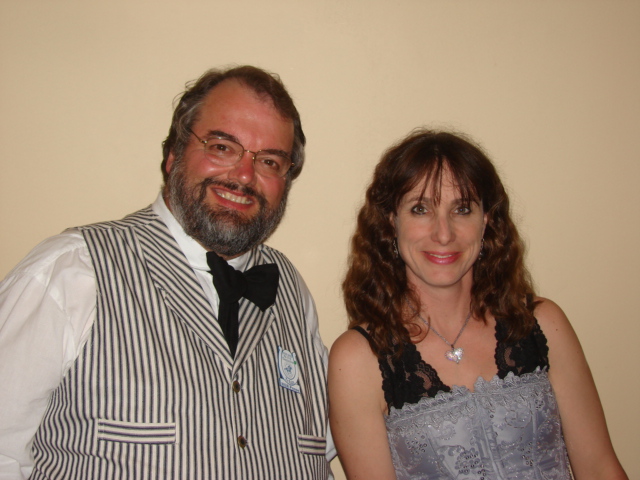 Tick Ridge and Appaloosa Amy.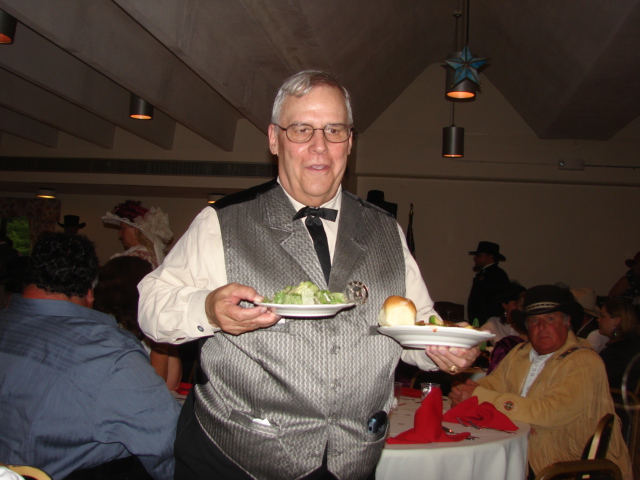 Barrister Bill.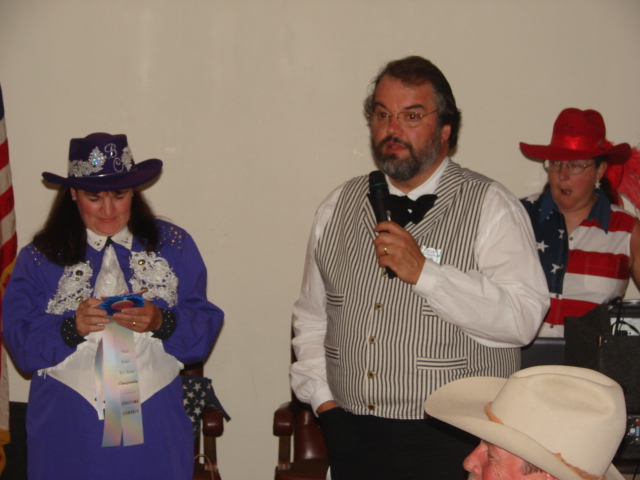 Tick Ridge and Birdie Cage during the banquet.
---
|
Home
|
Schedule
|
Lodging
|
Directions
|
Posse
| Photos |
Results
|
Sponsors
|
Links
|
---