'2009 Shootout at Sawyer Flats'
(Thanks to One Eyed Black Jack, Snazzy McGee, Annabelle Bransford and Dead Head for the photos. There are also photos available from Professor P.T. Litewell. Use "sawyer flats" as the event name and "cowboy" as the password.)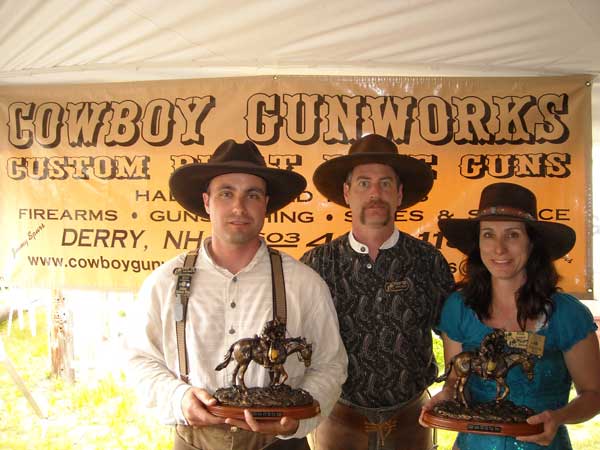 Overall winners James Samuel Pike and Appaloosa Amy with Jimmy Spurs (center) of Cowboy Gunworks, the Match Sponsor.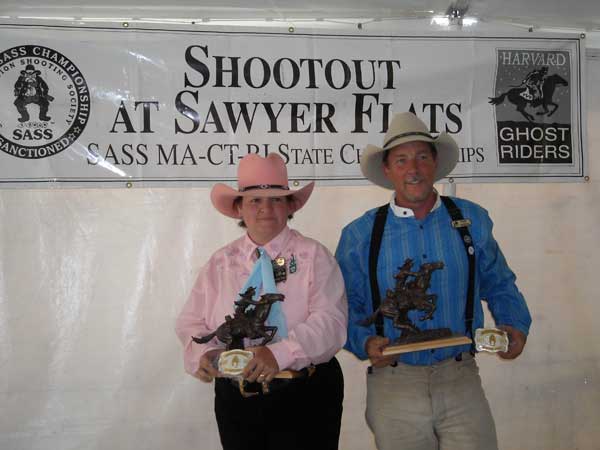 2009 SASS MA State Champions: Birdie Cage and Grazer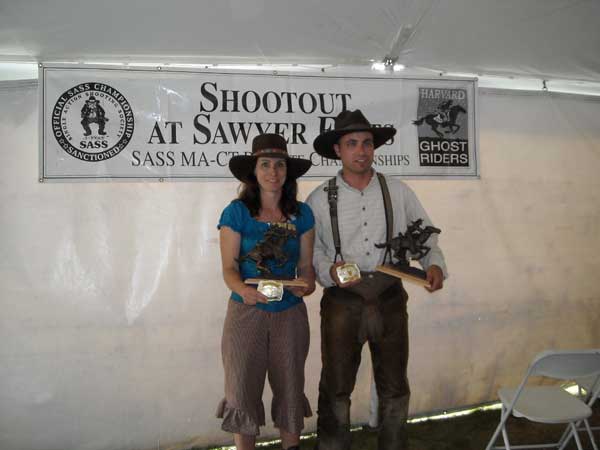 2009 SASS CT State Champions: Appaloosa Amy and James Samuel Pike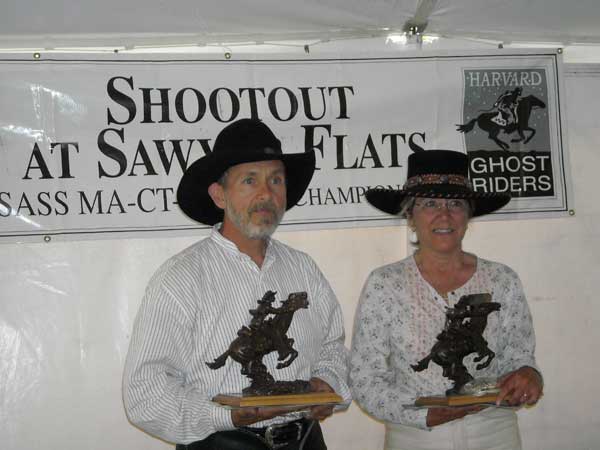 2009 SASS RI State Champions: Brett Cantrell and Wild Sage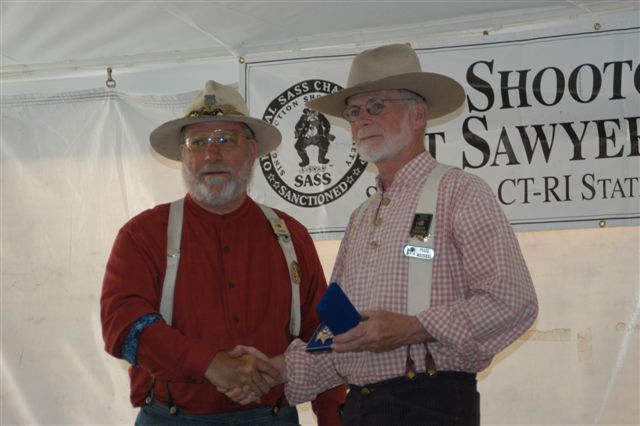 Eastern Tenderfoot (right) - 2009 Cowboy Spirit Awardee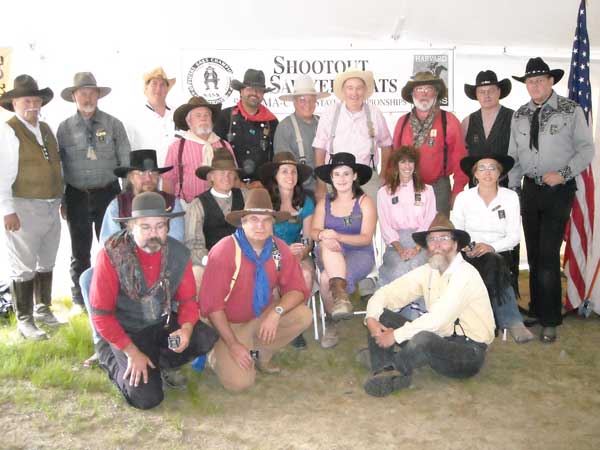 Clean Shooters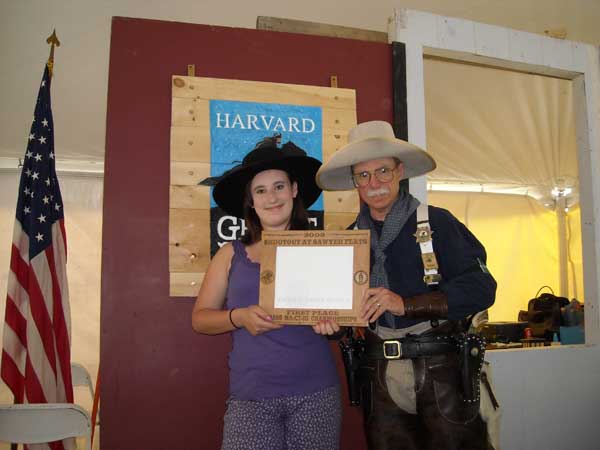 Young Guns Girl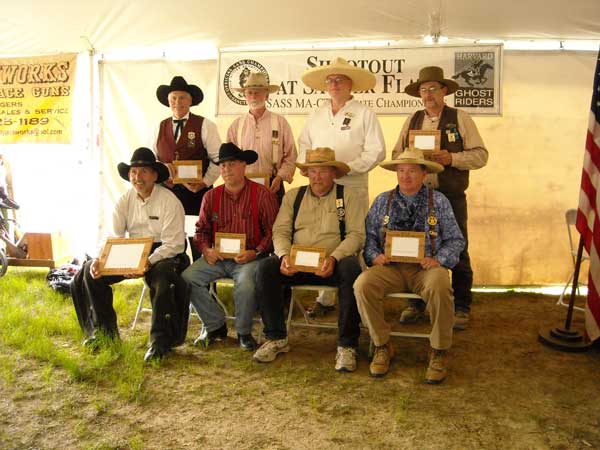 49'er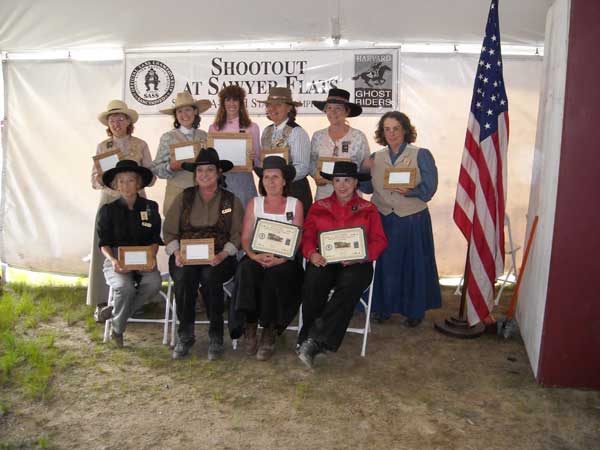 Ladies 49er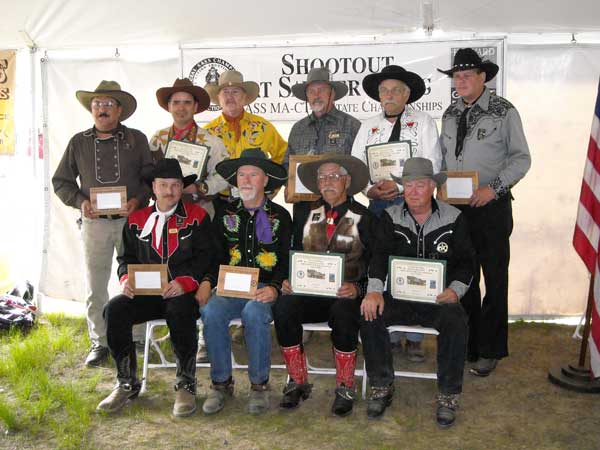 B-Western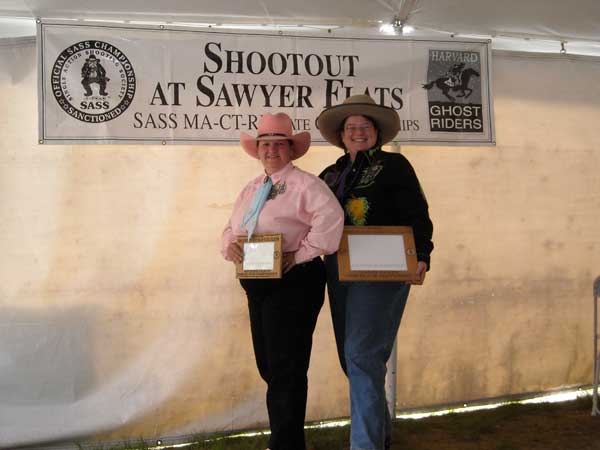 Ladies B-Western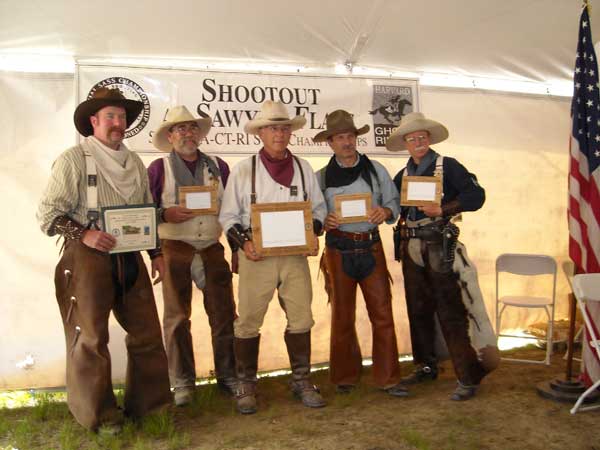 Classic Cowboy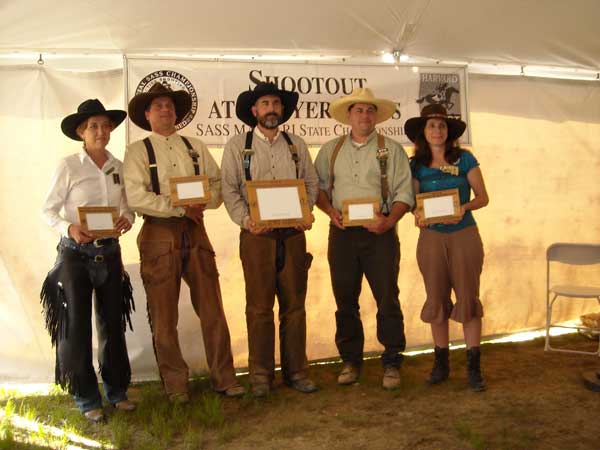 Cowboy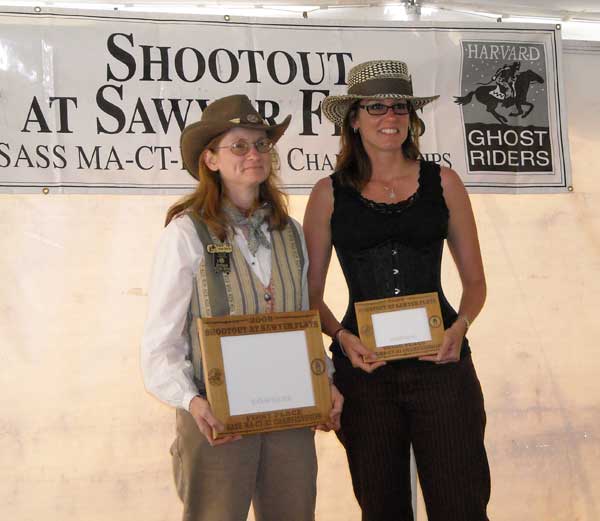 Cowgirl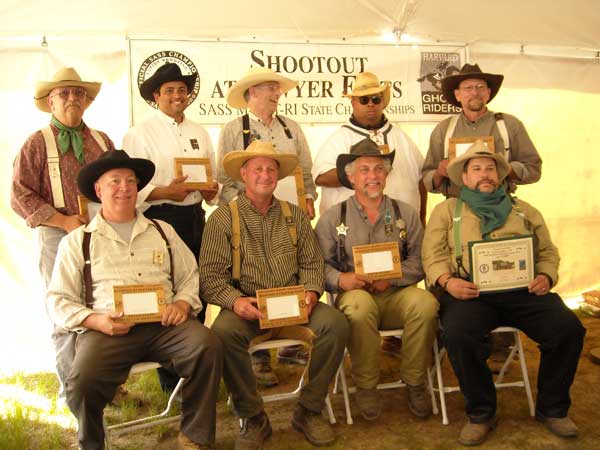 Duelist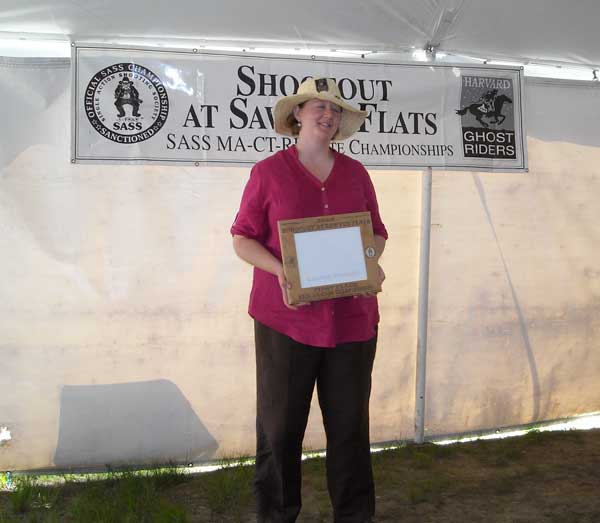 Ladies Duelist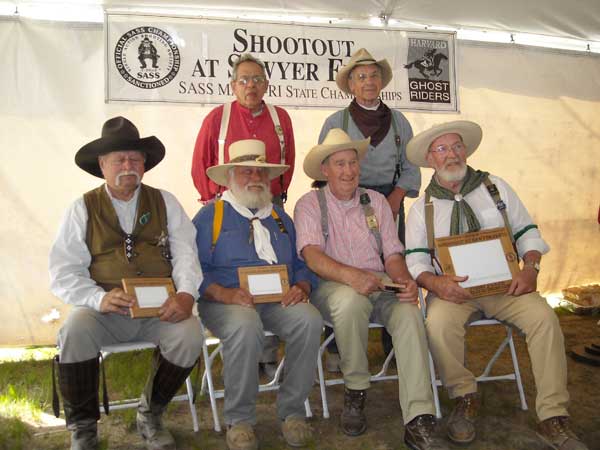 Elder Statesmen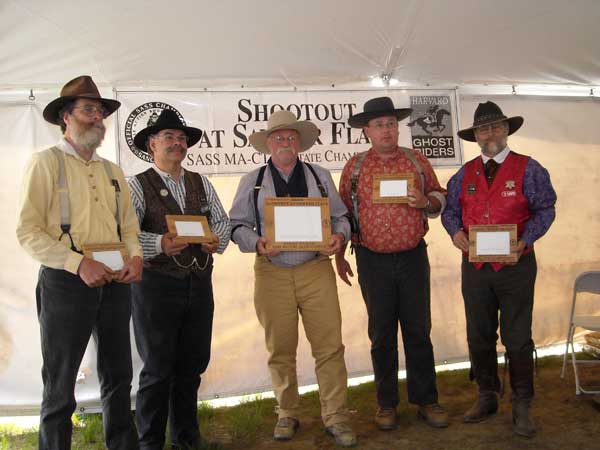 Frontiersman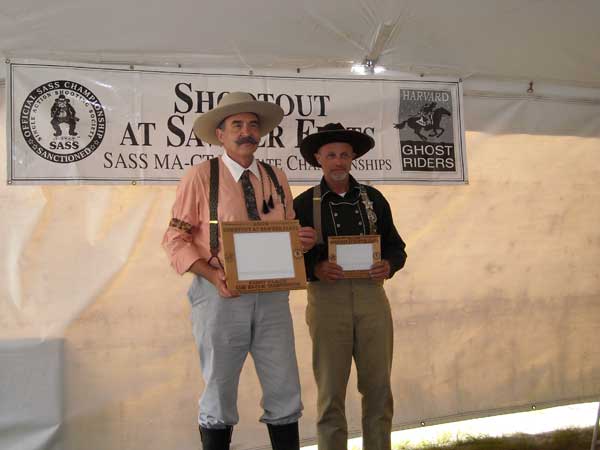 Frontier Cartridge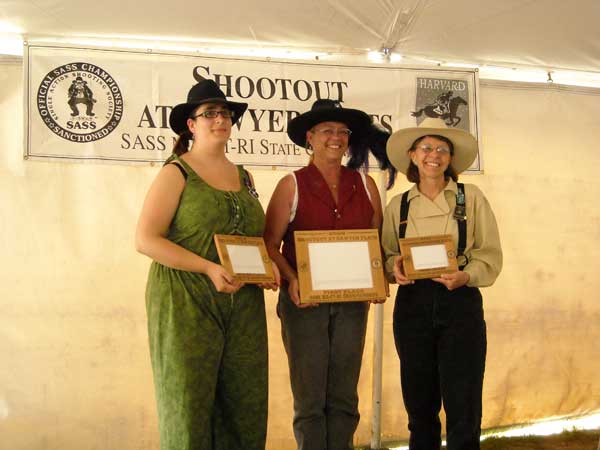 Ladies Frontier Cartridge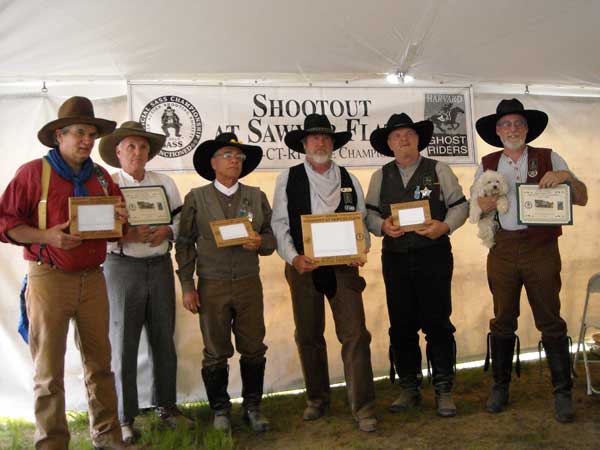 Frontier Cartridge Duelist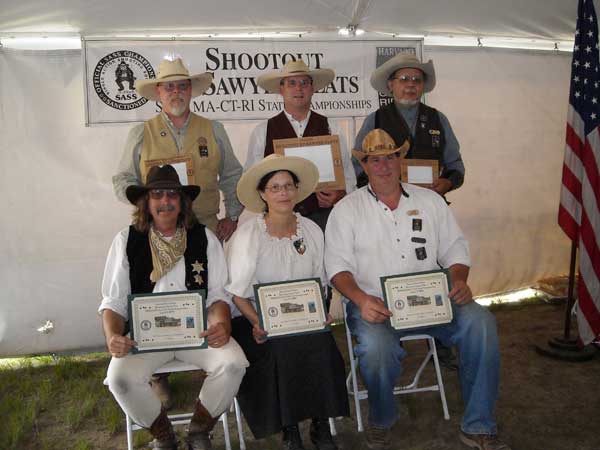 Frontier Cartridge Gunfighter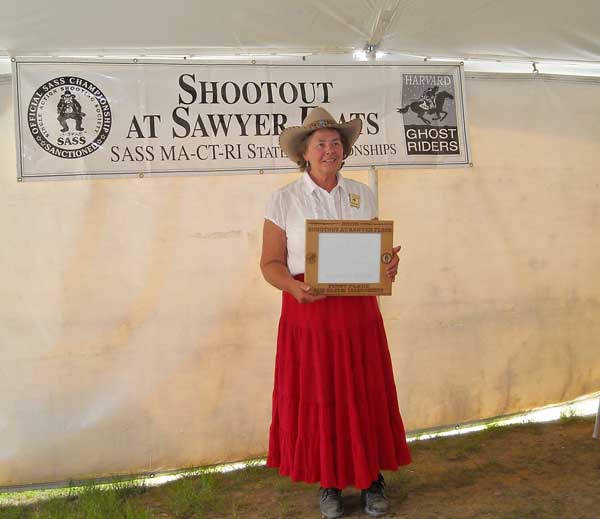 Grande Dame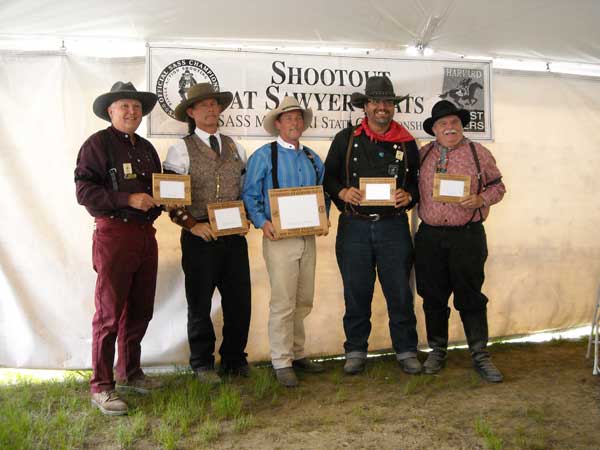 Gunfighter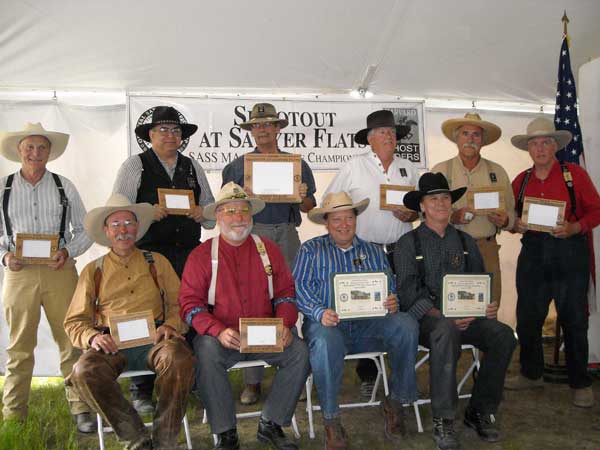 Senior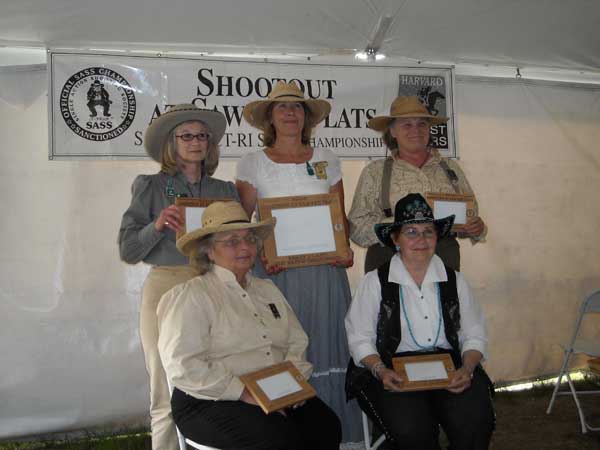 Ladies Senior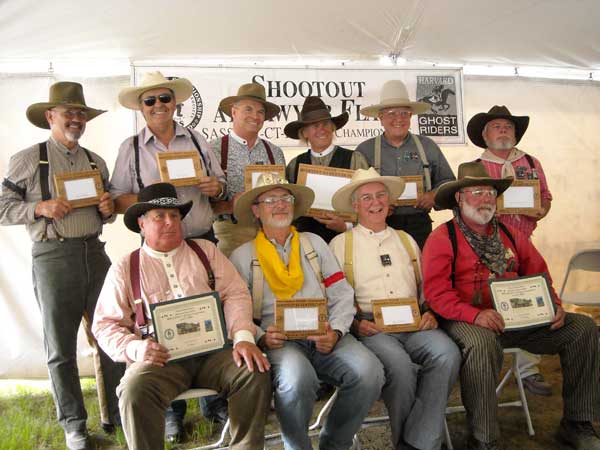 Silver Senior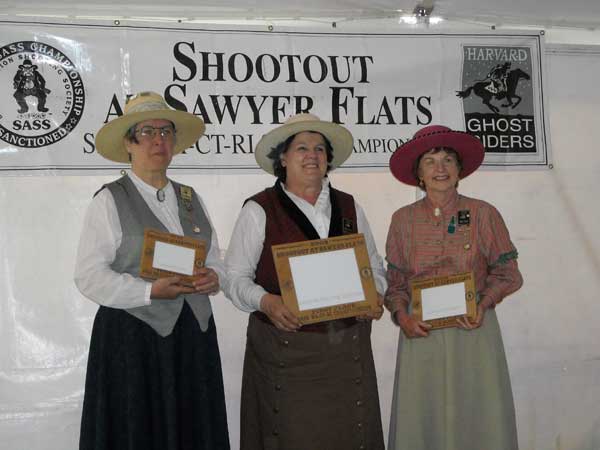 Lsdies Silver Senior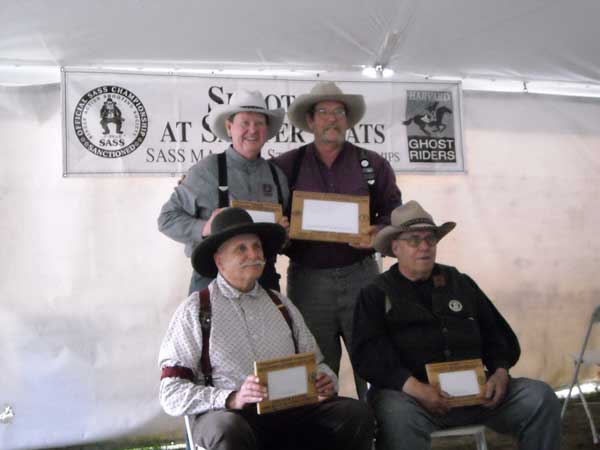 Senior Duelist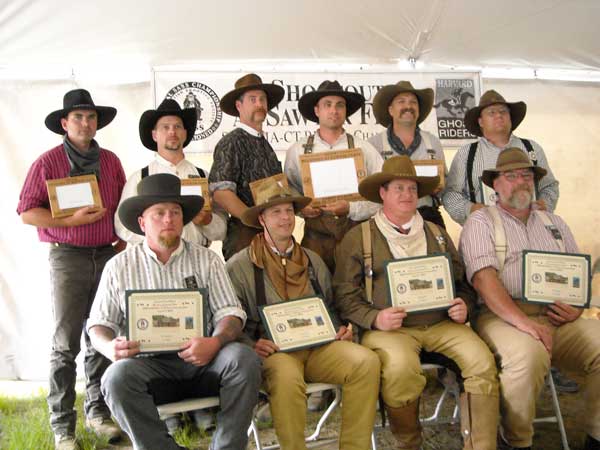 Wrangler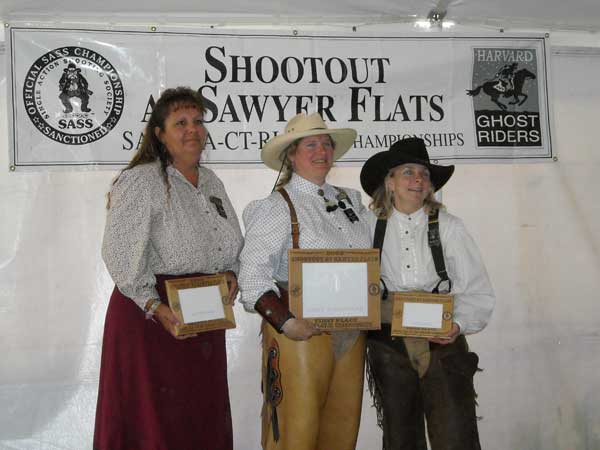 Lady Wrangler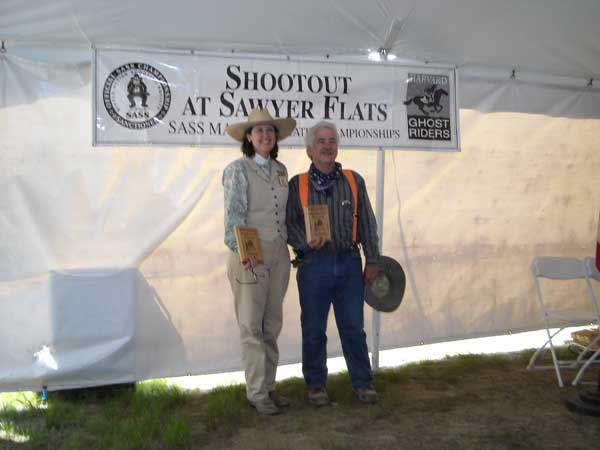 Top Cowboy: Hawley McCoy & Top Waddie: Voyageur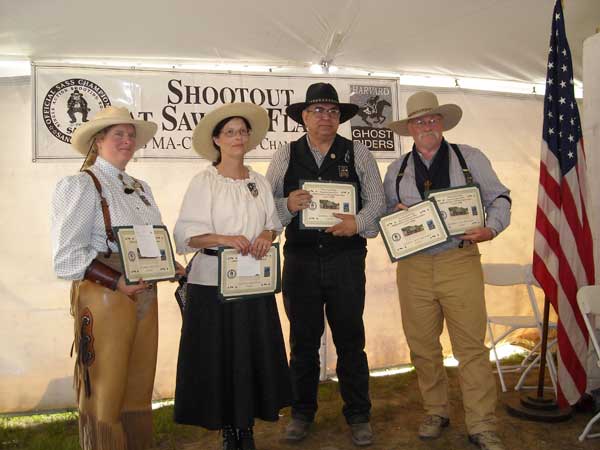 Long Range Side Event winners.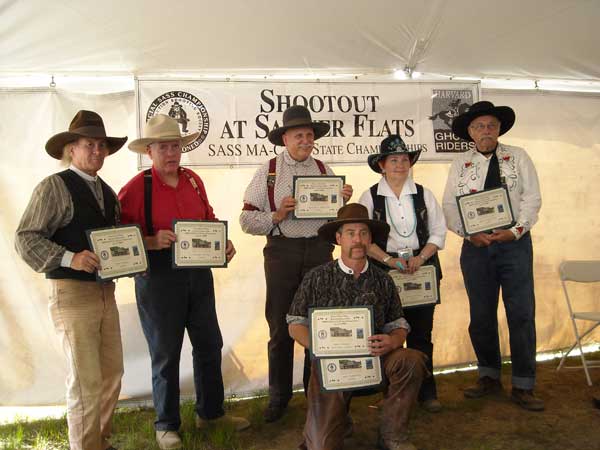 Derringer and Pocket Pistol winners.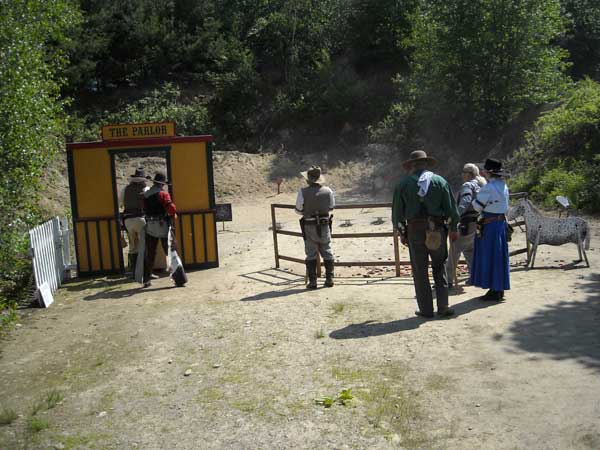 Shooting a stage ...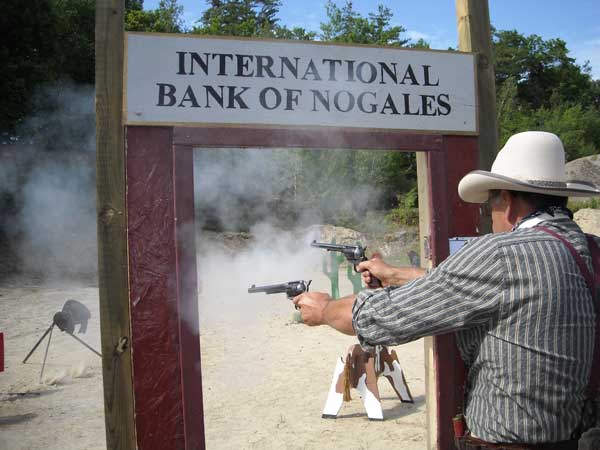 Whiskey Brooks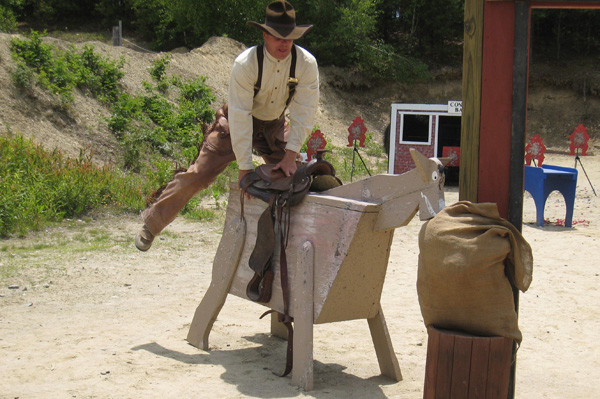 Yukon Mike in action ...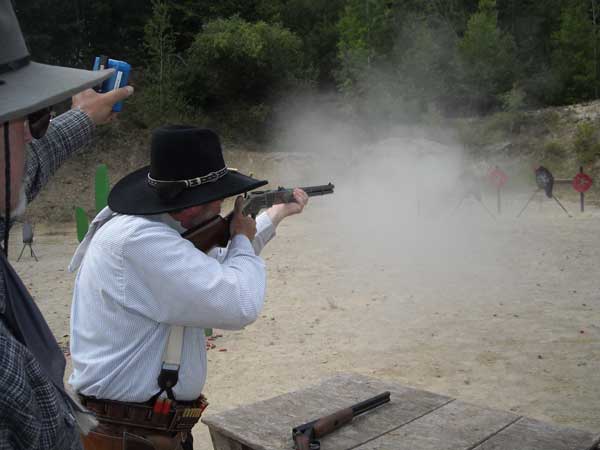 Callous Clyde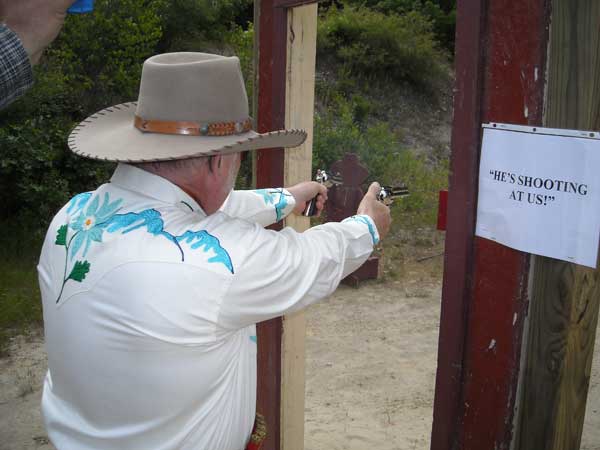 The Dude Bandit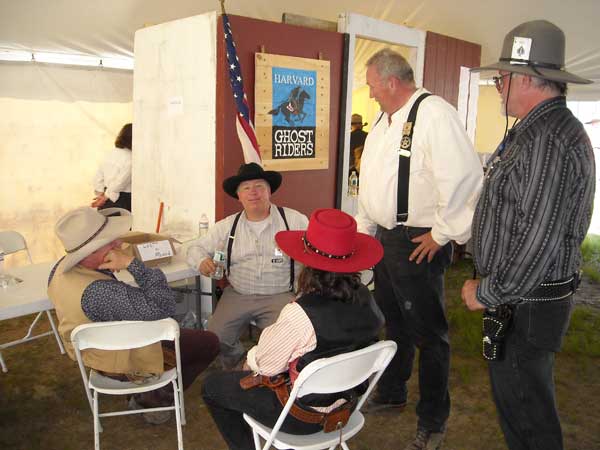 Movers and Shakers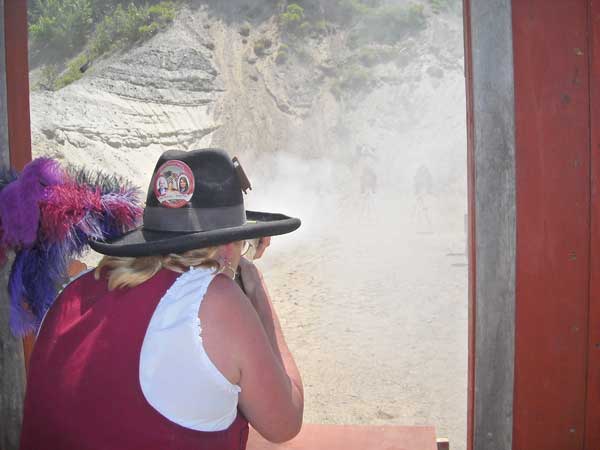 Eviline showing why black powder makes it interesting ...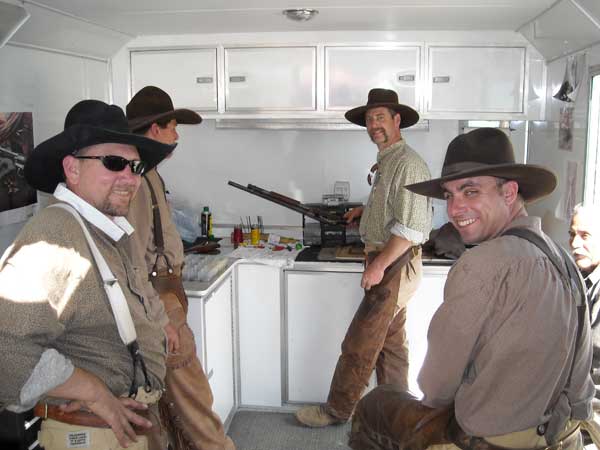 Jimmy Spurs working on shotgun with Smilin Pete, Yukon Mike, James Samuel Pike and Fly Rod.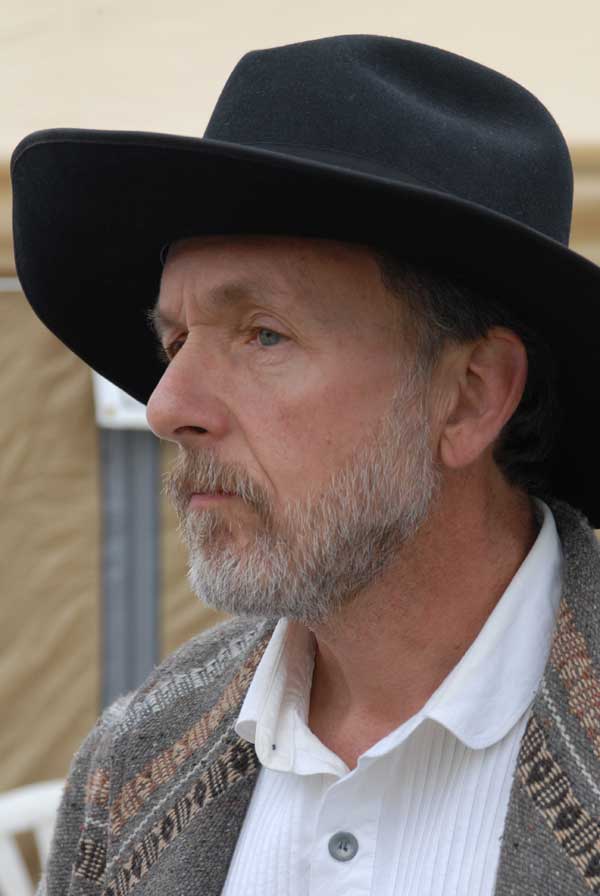 Brett Cantrell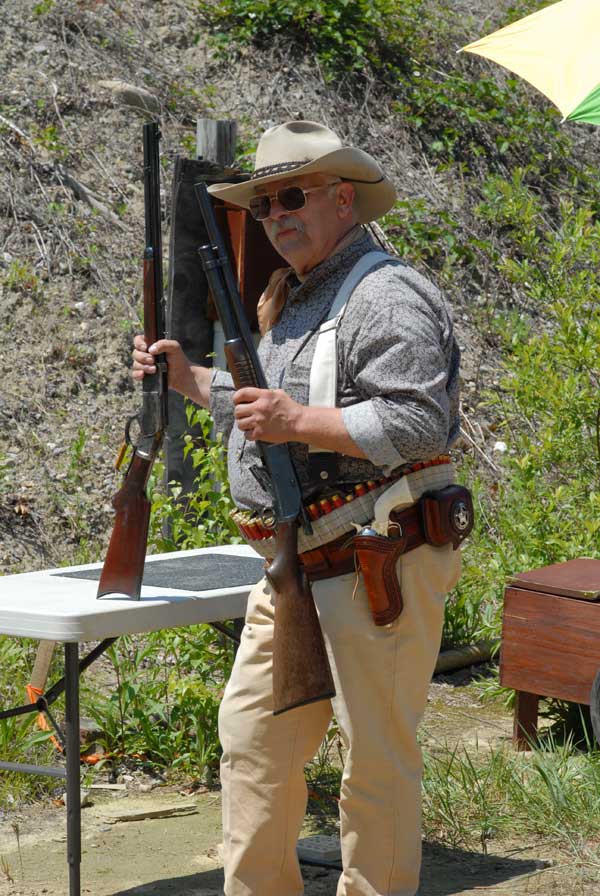 Chuck Would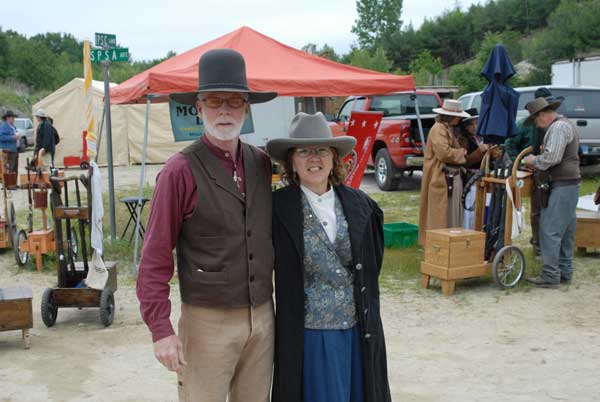 Eastern Tenderfoot and Nantucket Dawn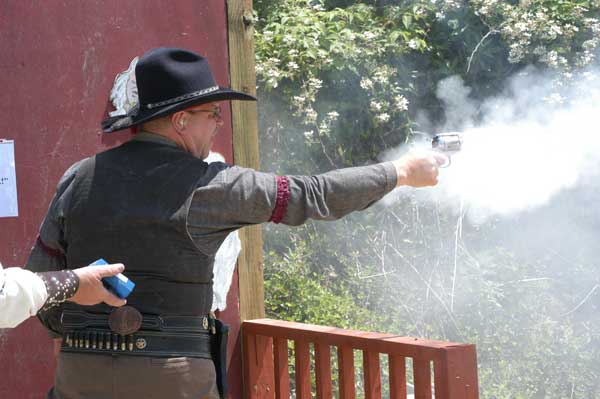 Gunny B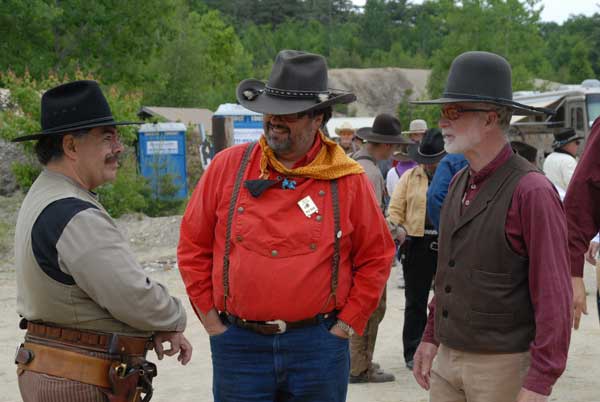 Gun E Bear, Tick Ridge and Eastern Tenderfoot.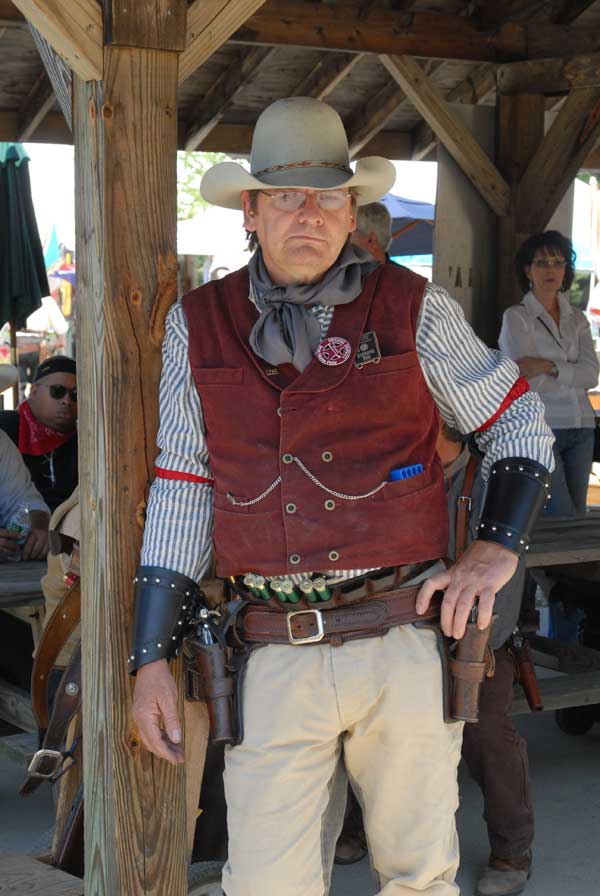 Iron Horse Pete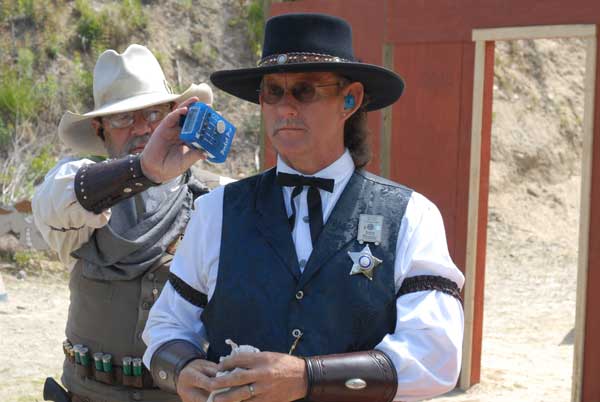 Ivory Thunder being timed by Pennsyltucky Slim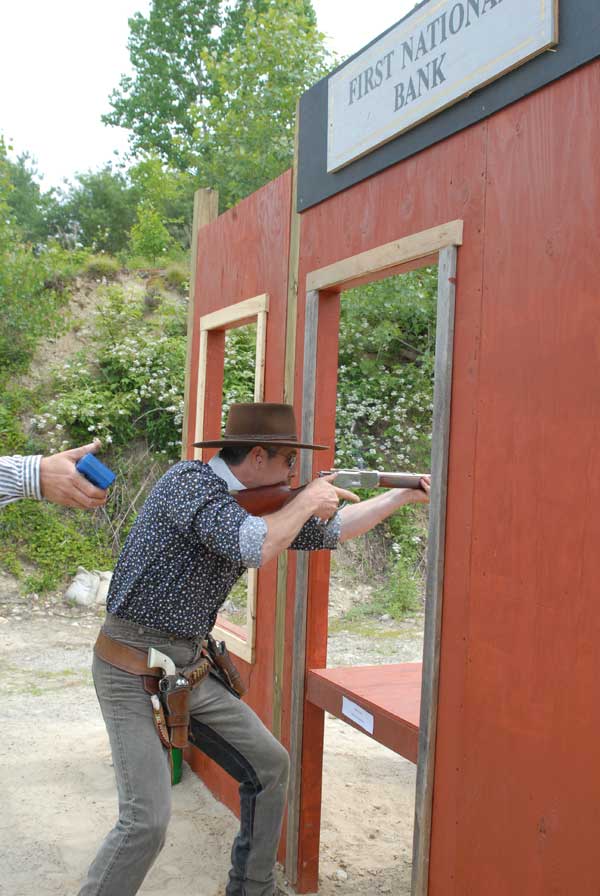 Jimmy Spurs shooting rifle.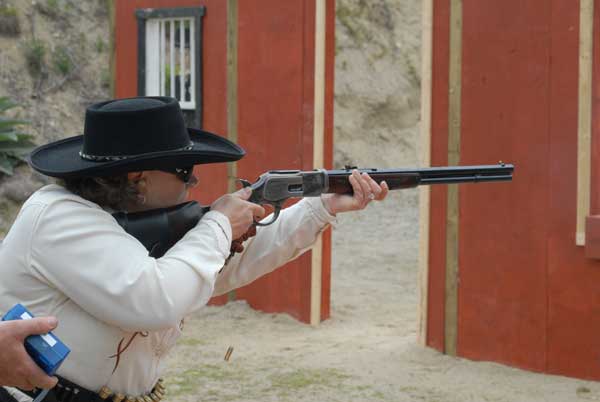 Nailing those rifle targets ...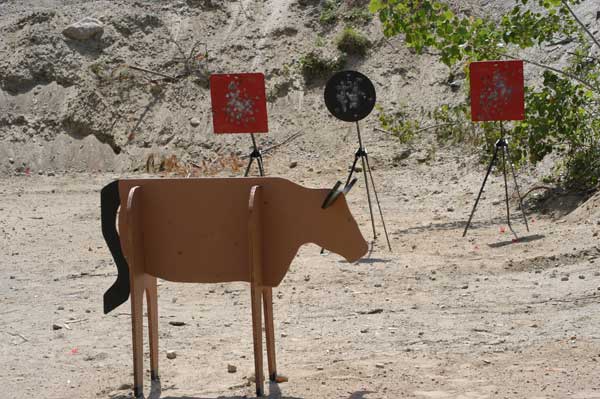 A lone cow ...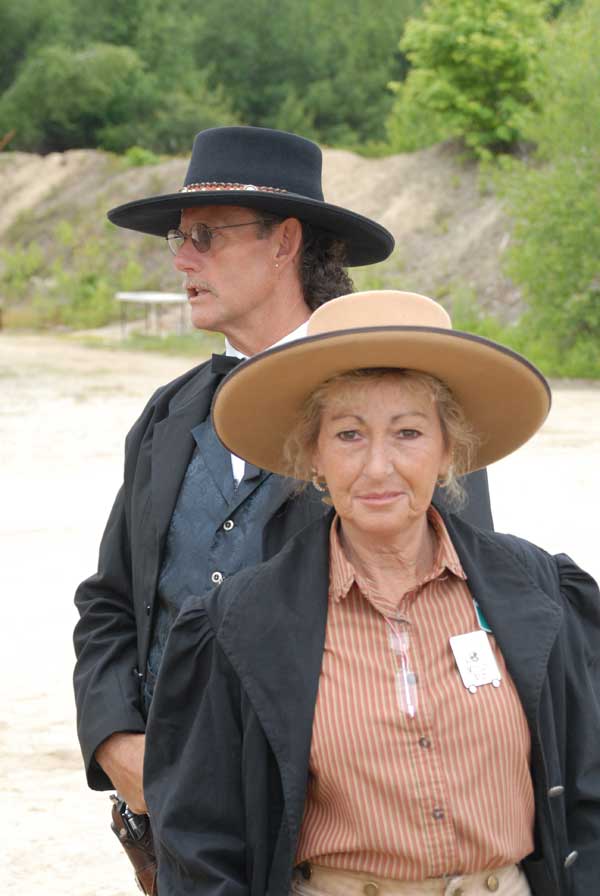 Midnight Angel and Ivory Thunder.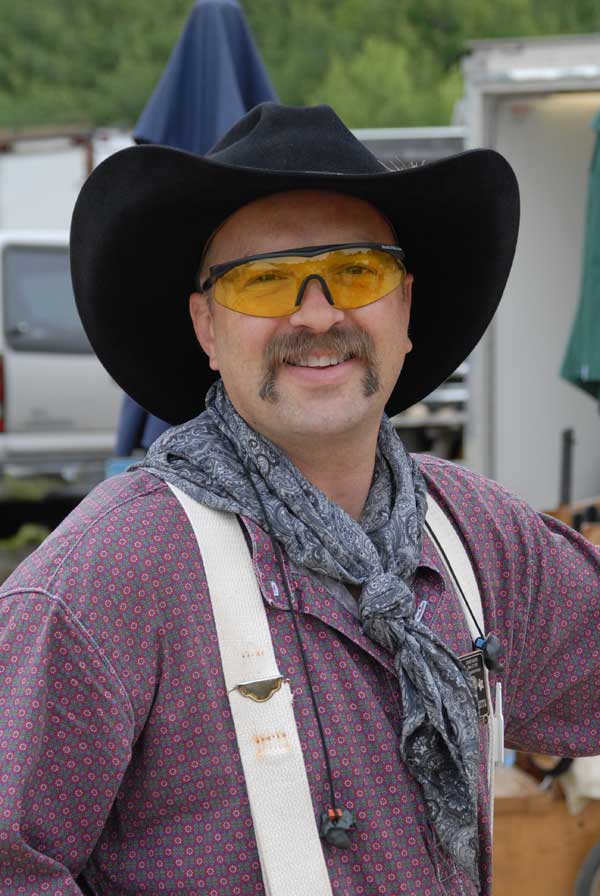 Milo Sierra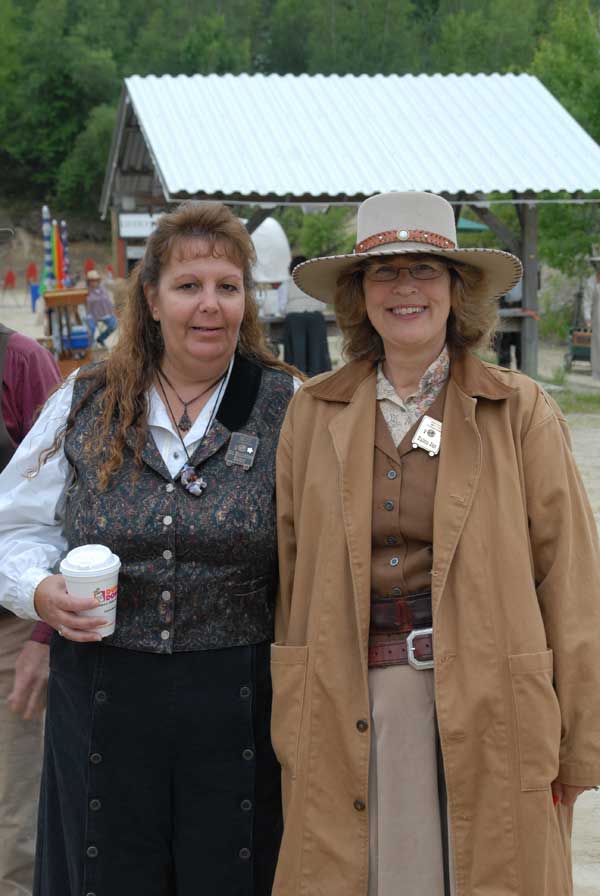 No Nonsense Nancy and Calico Jan.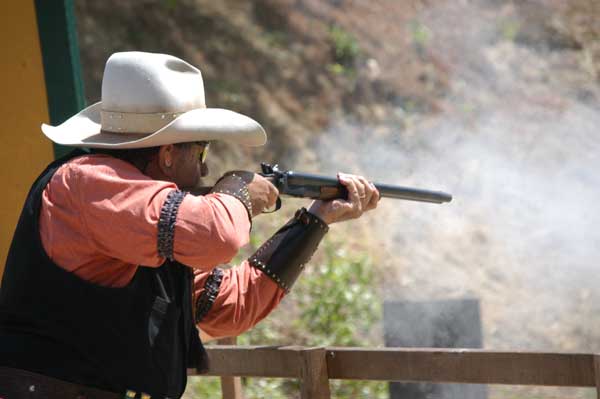 Pennsyltucky Slim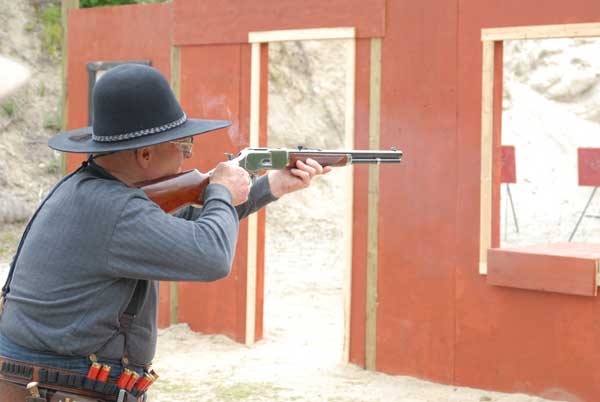 Pittsburg Mac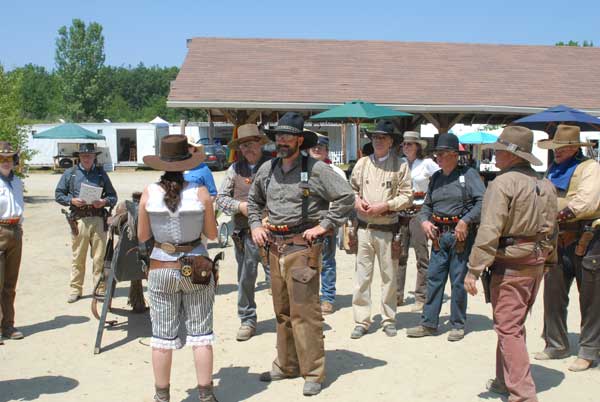 Appaloosa Amy reading the scenario.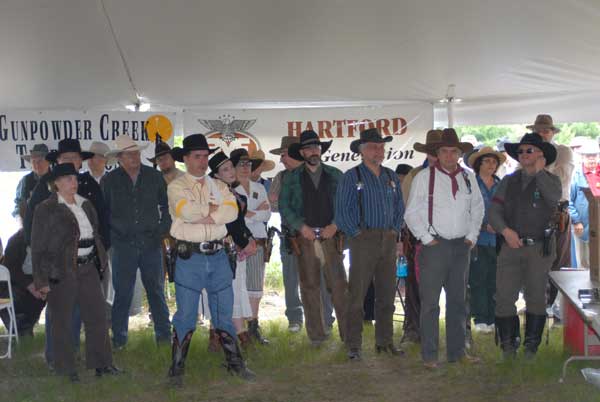 Wild and excited shooters during the safety meeting ...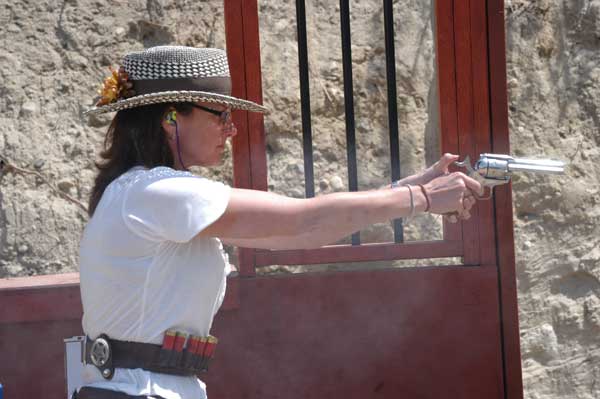 Shamrock Shelly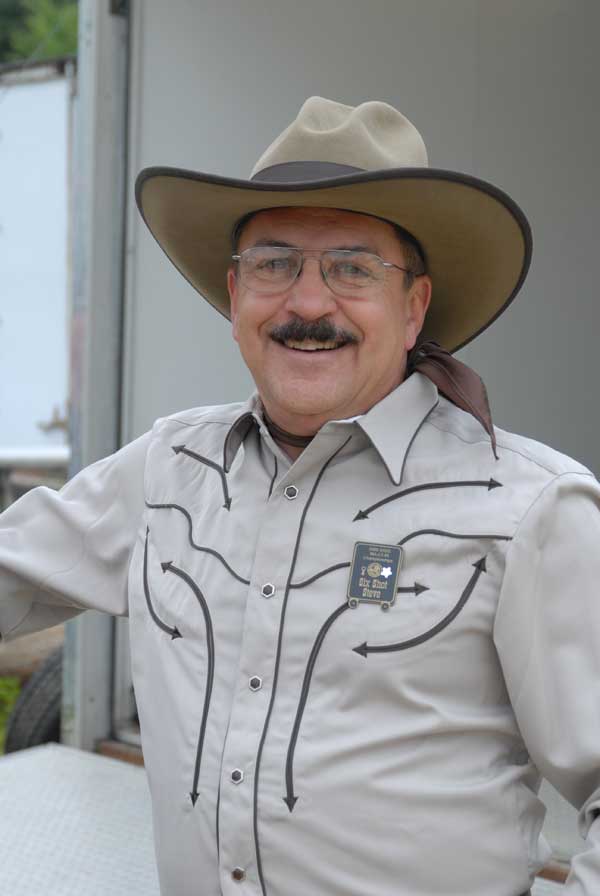 Six Shot Steve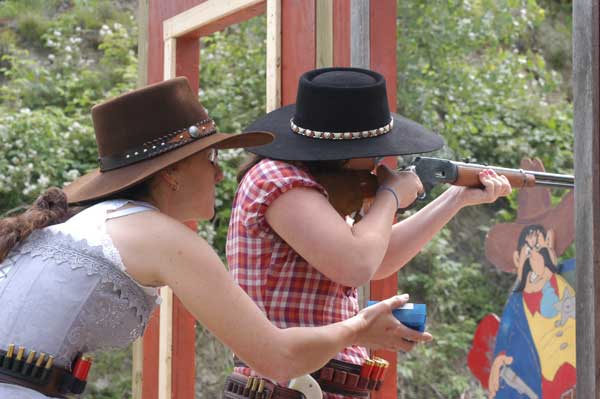 Snazzy McGee being timed by Appaloosa Amy.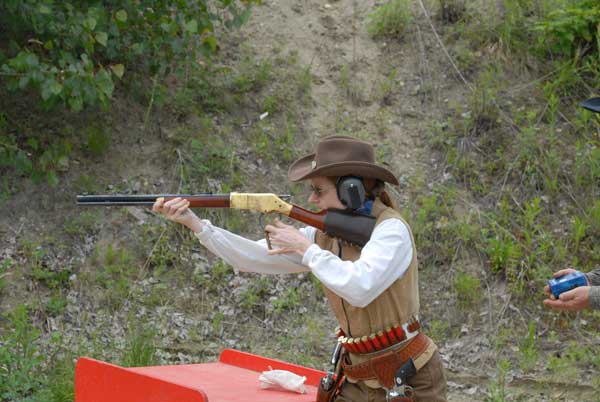 Southpaw Slingin Sally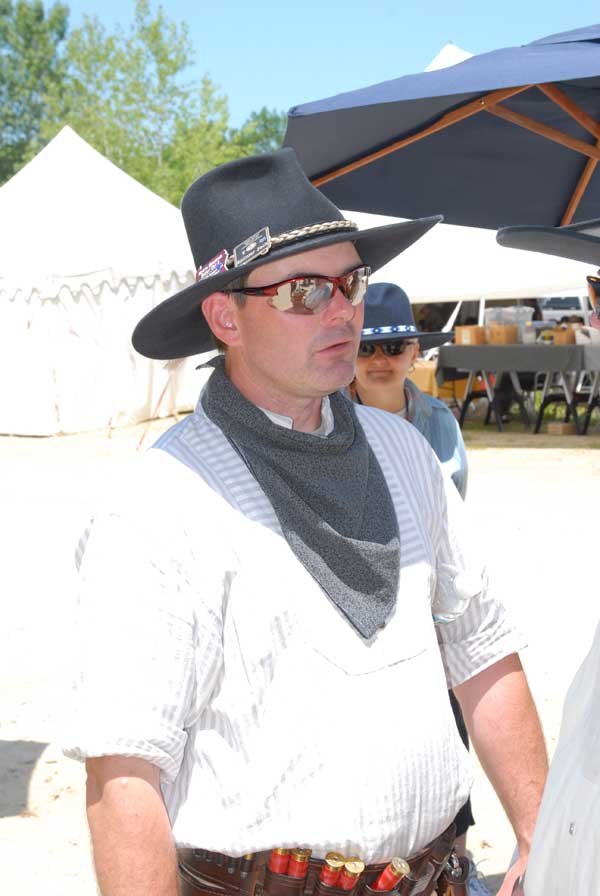 Splinter Jack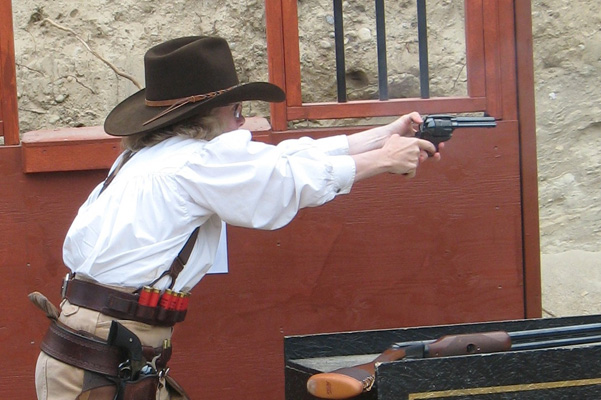 Big Sky Di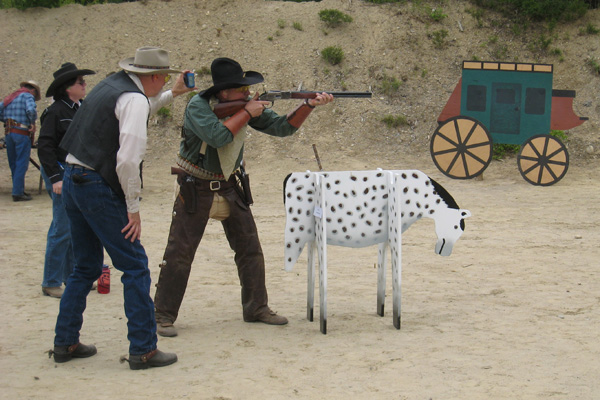 Smilin Peter shooting rifle ...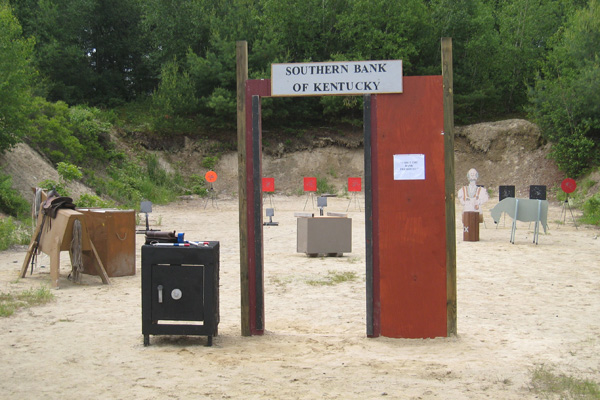 Stage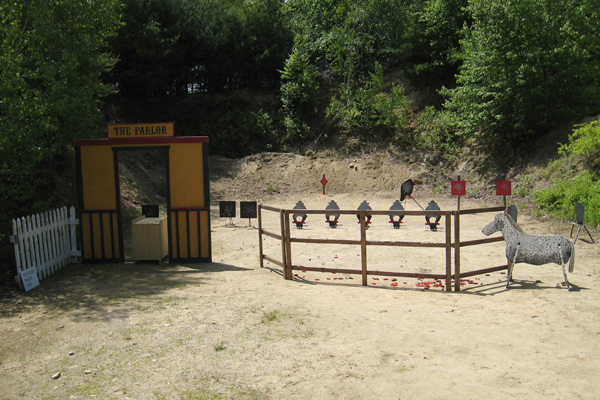 Stage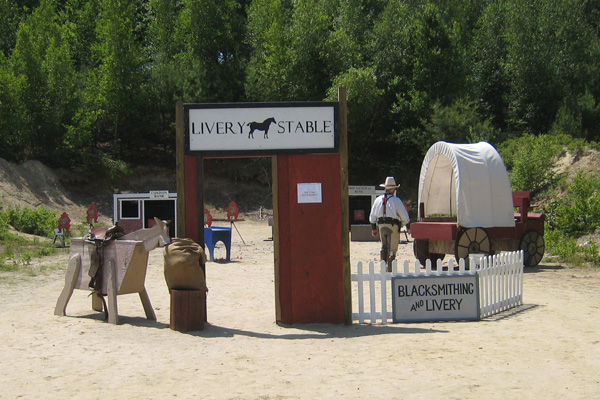 Stage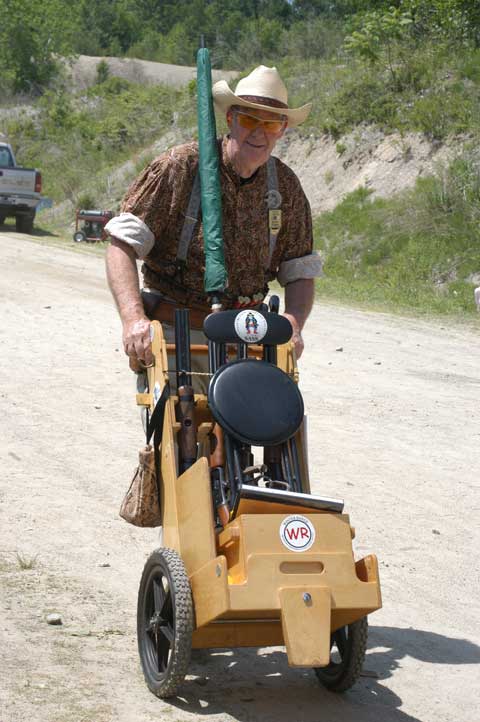 Beaver Trapper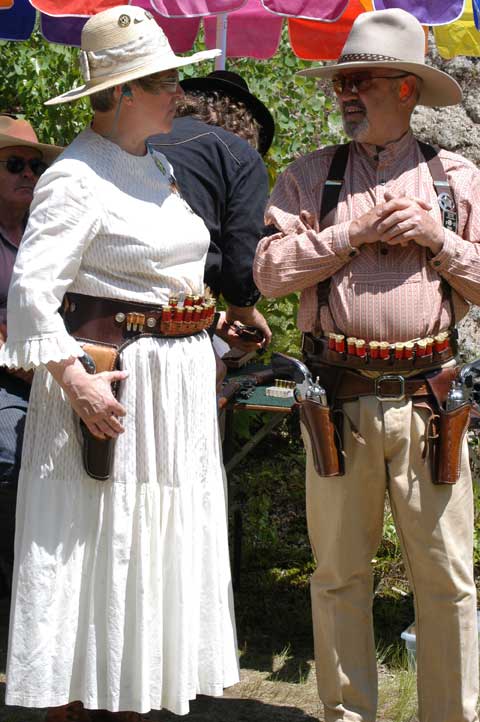 Eula visiting at the loading table ...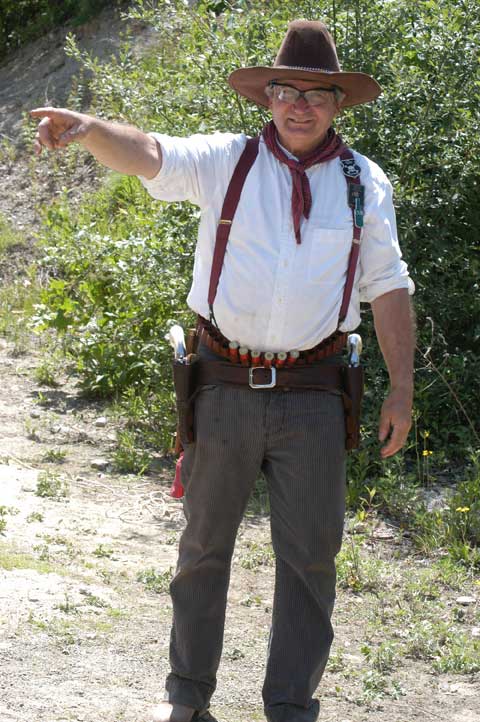 Jocko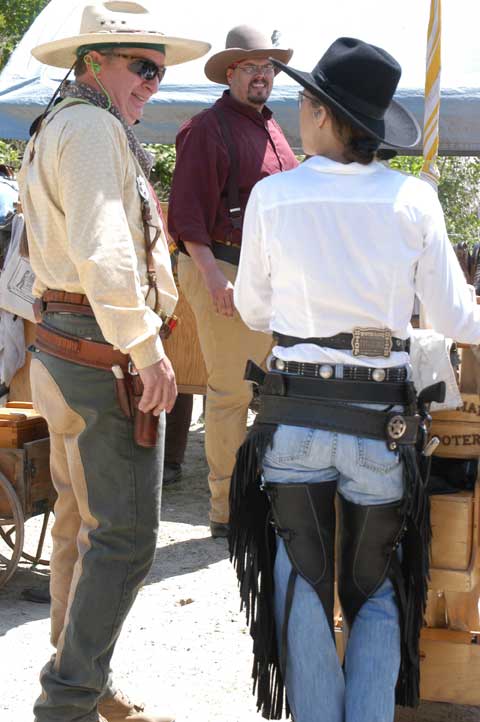 Rootin Tootin Tim, Toledo Kid and Stormy Shooter.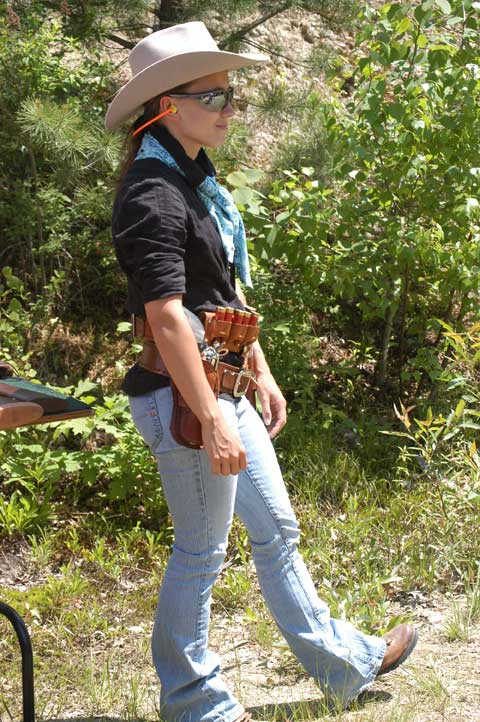 Olga Quick Shot waiting to shoot ...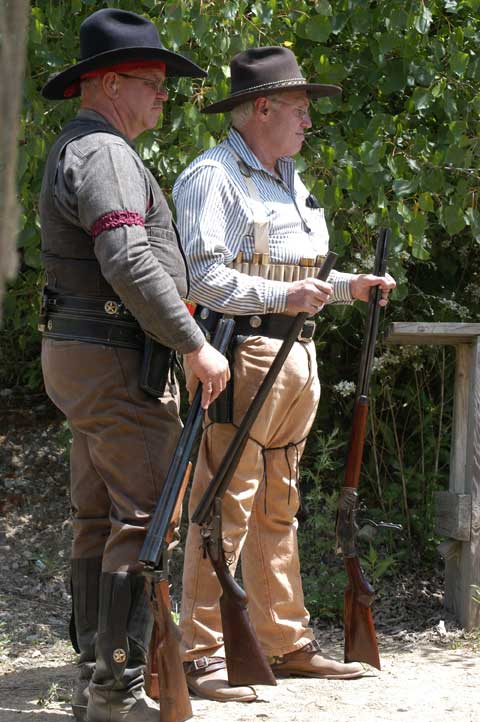 Gunny B and Hattertown Kid waiting to shoot ...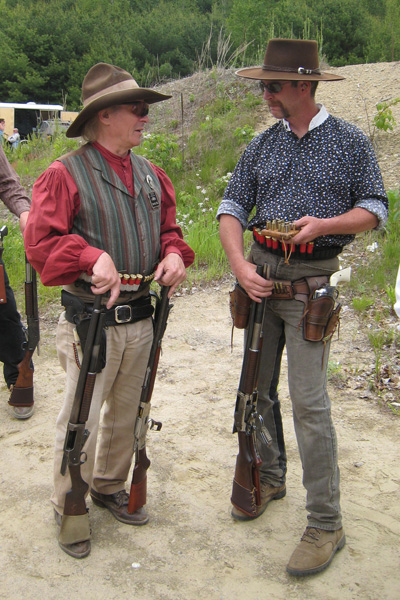 Rowdy Bill and Jimmy Spurs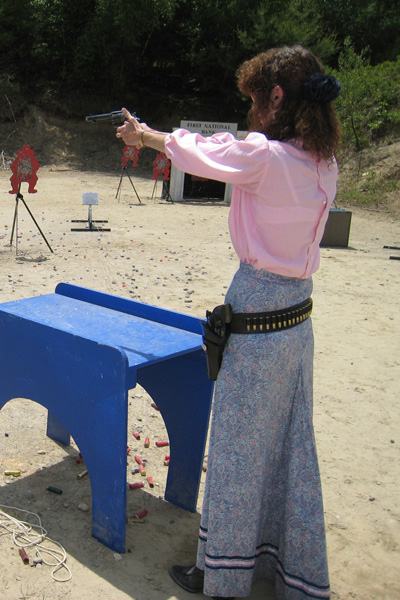 Annabelle Bransford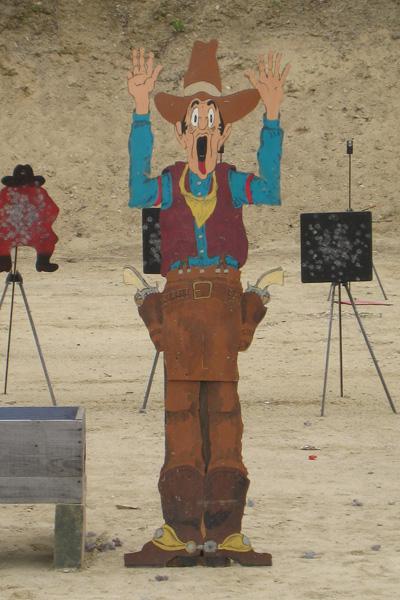 Cowboy prop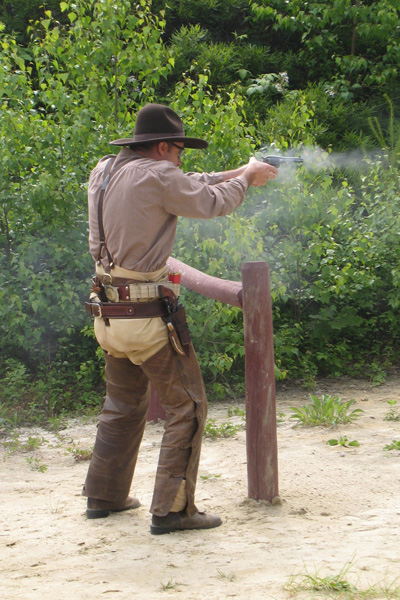 James Samuel Pike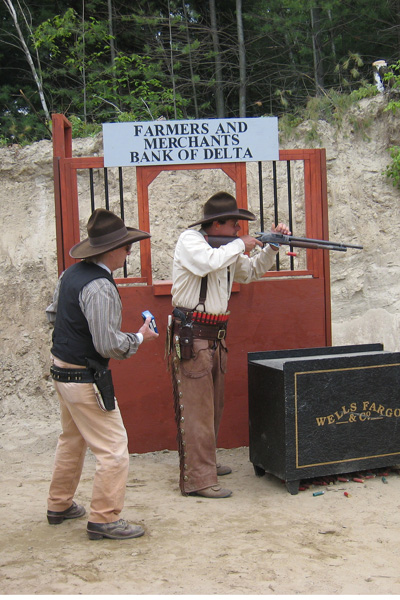 Yukon Mike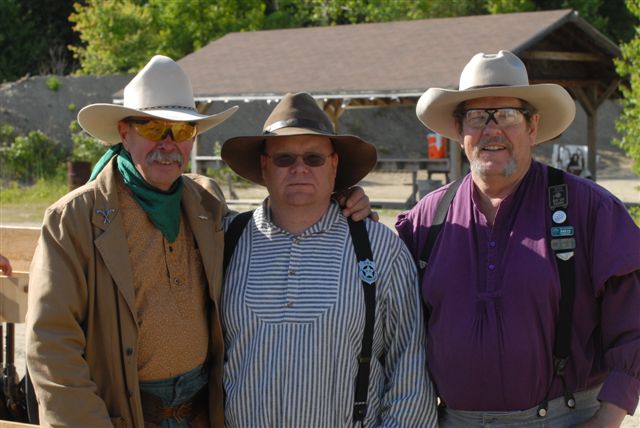 Tres Hombres ...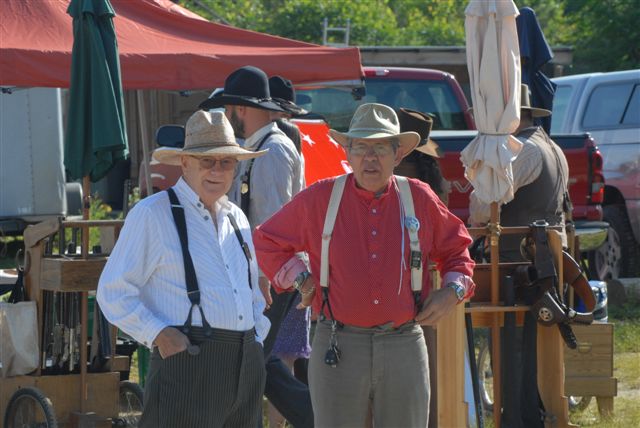 Lightnin Harry Scott and George Silver ...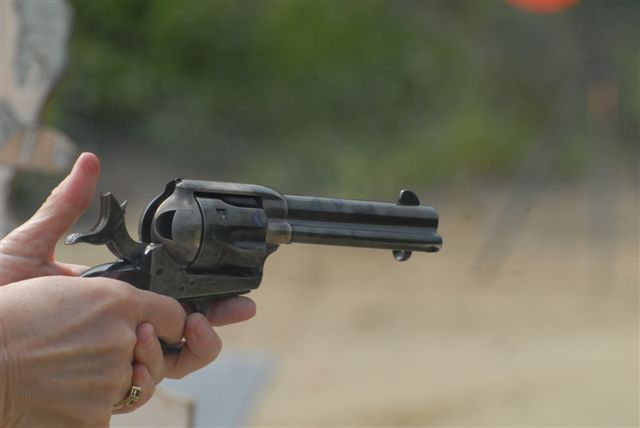 Single Action Army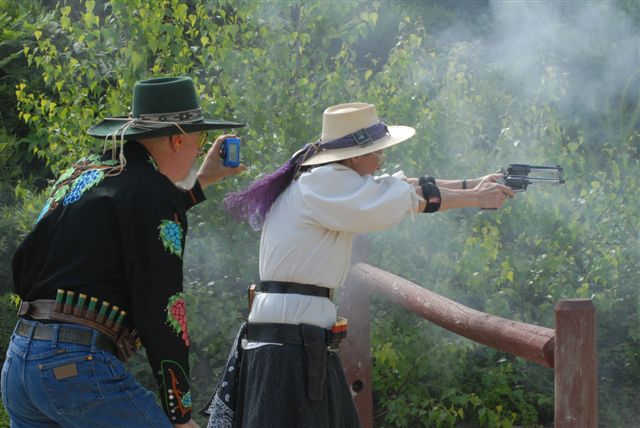 Lou Graham - Frontier Cartridge Gunfighter!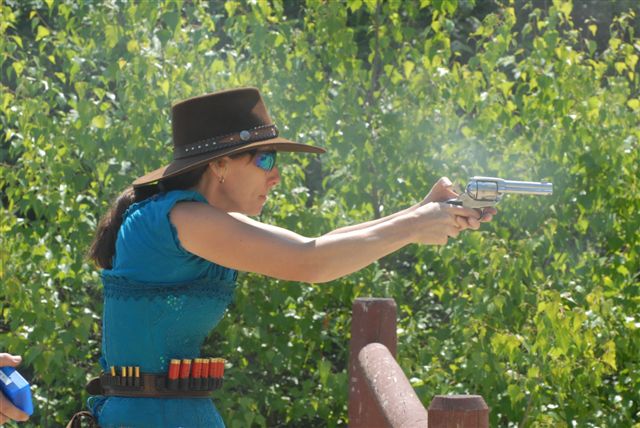 Appaloosa Amy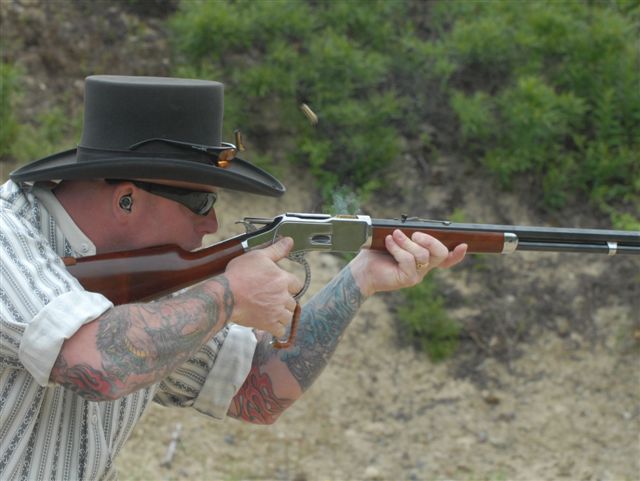 Illustrated Man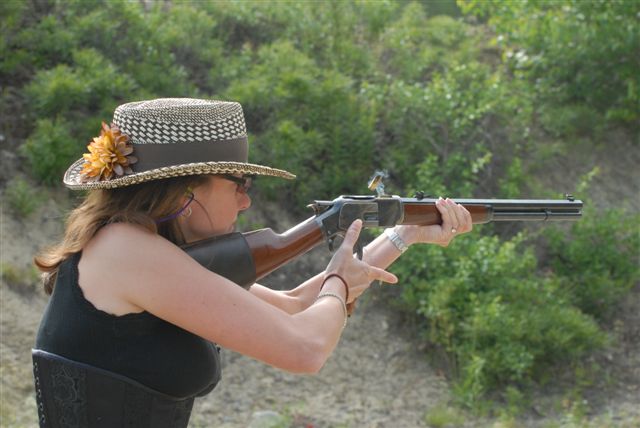 Shamrock Shelly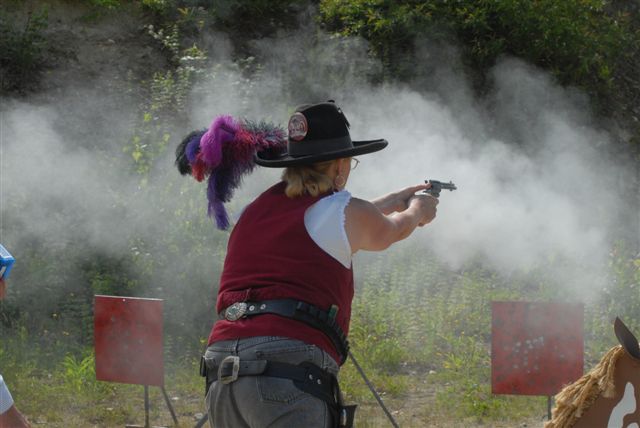 Eviline

Sedalia Cowpoke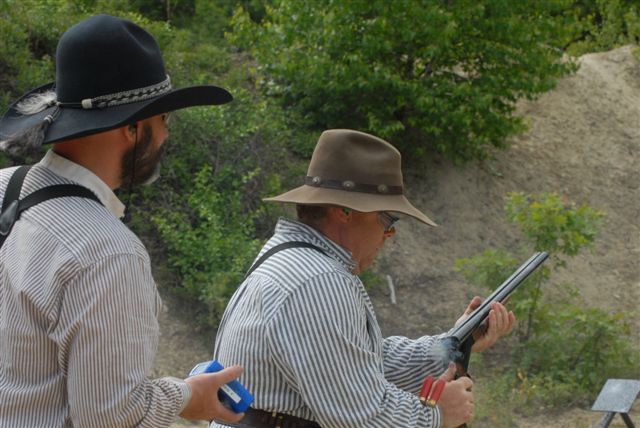 Island Pond Paul timed by Quaker Hill Bill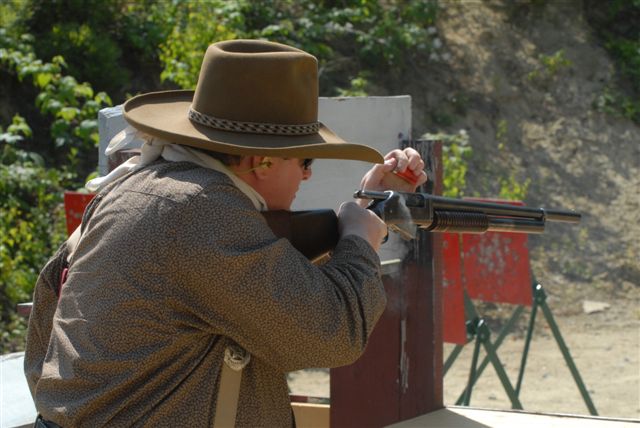 Loading over the top ...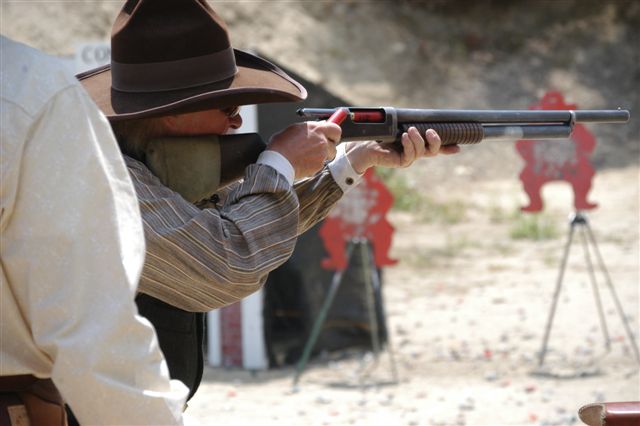 Rowdy Bill in action ...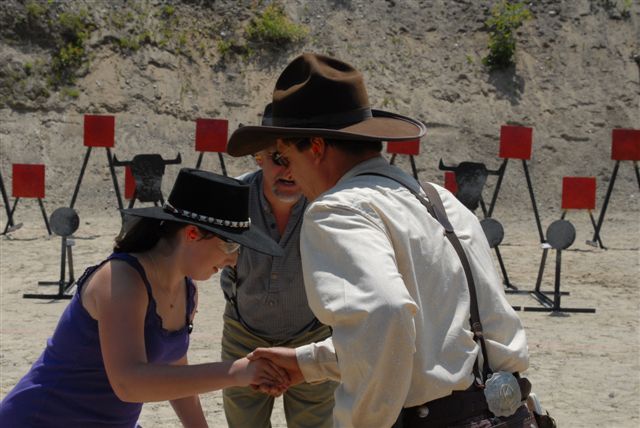 Snazzy McGee & Yukon Mike during the Top Gun Team Shootoff.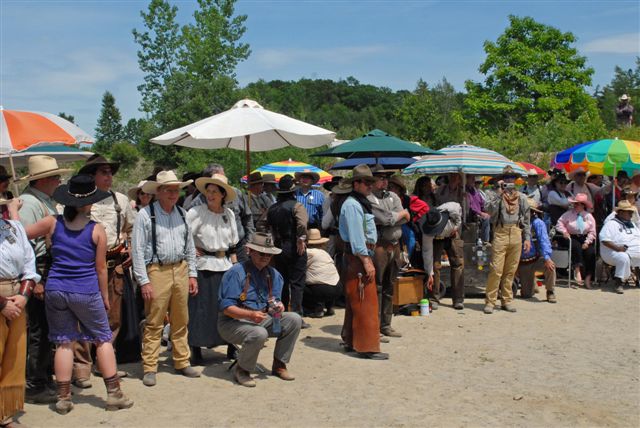 Crowd at the Top Gun Team Shootoff.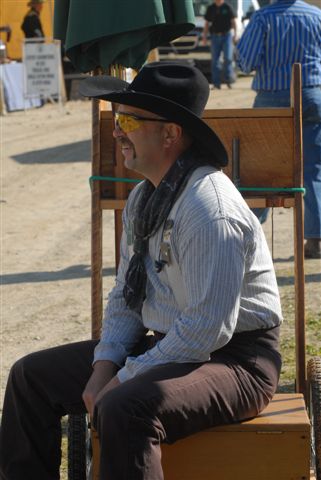 Milo Sierra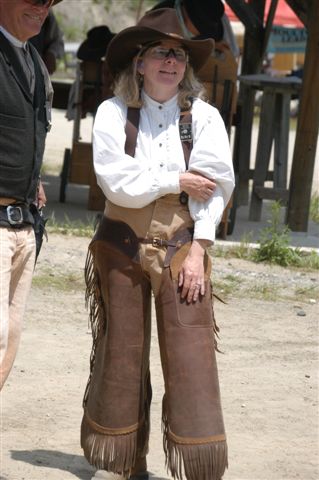 Big Sky Di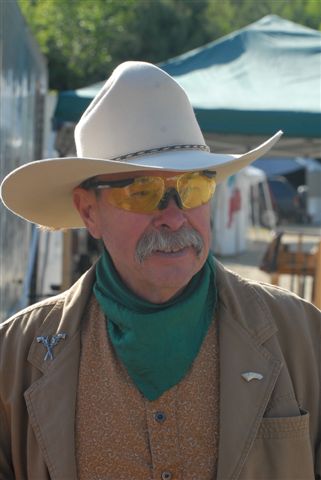 Blackhands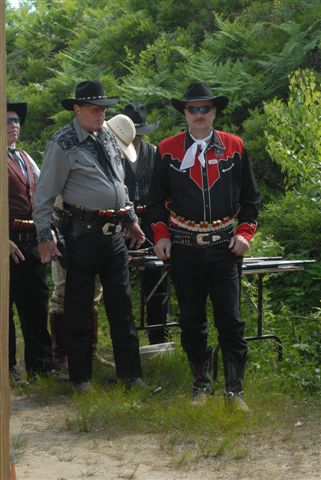 Waiting to shoot ...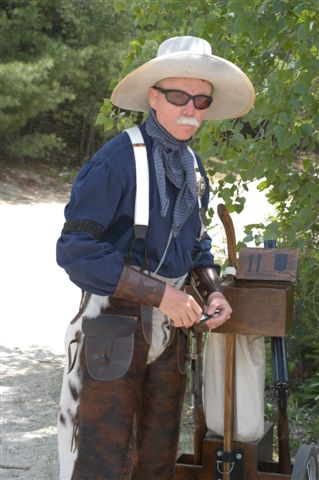 Cayuse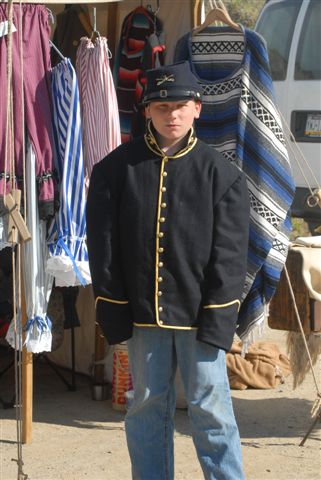 They are drafting them younger and younger ...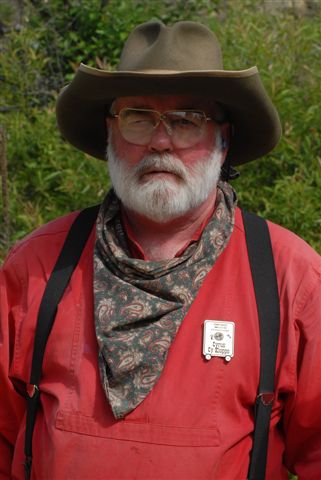 Cyrus Cy Klopps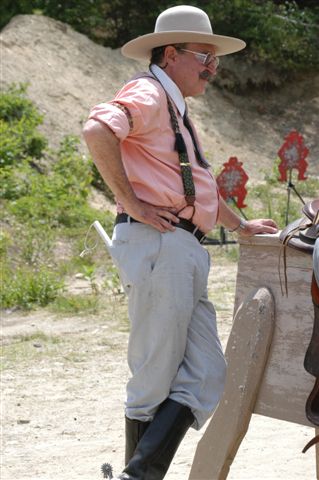 Doc Perry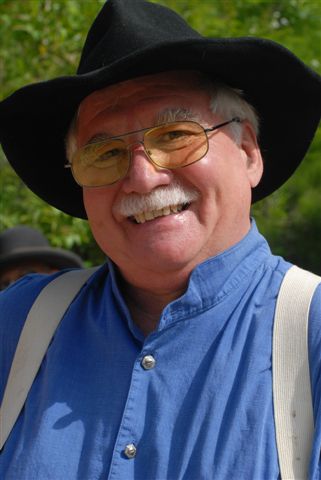 Gentleman Doc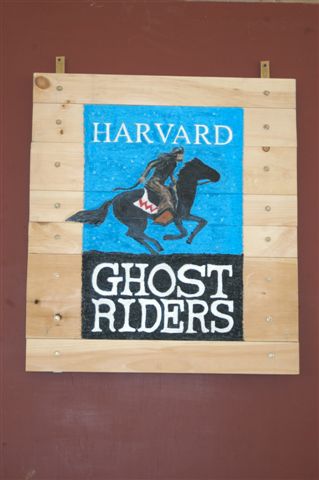 Harvard Ghost Riders sign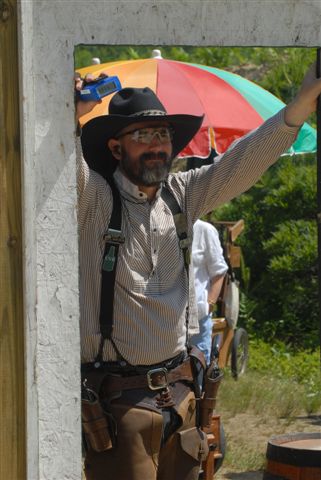 Quaker Hill Bill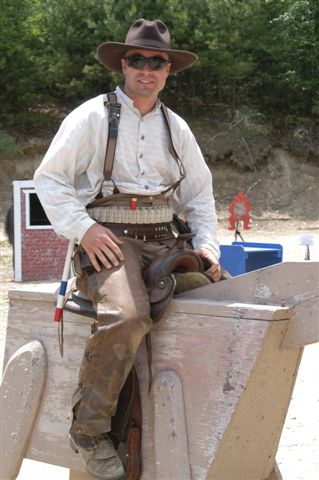 James Samuel Pike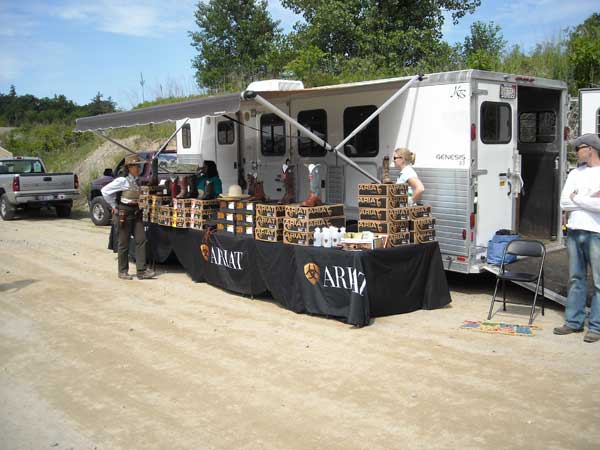 Ariat Boots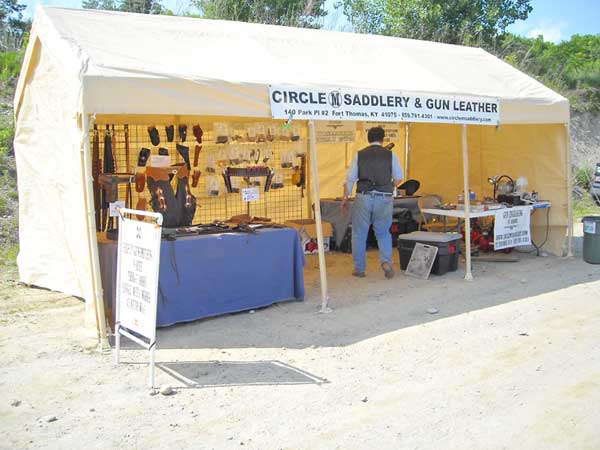 Circle M Leather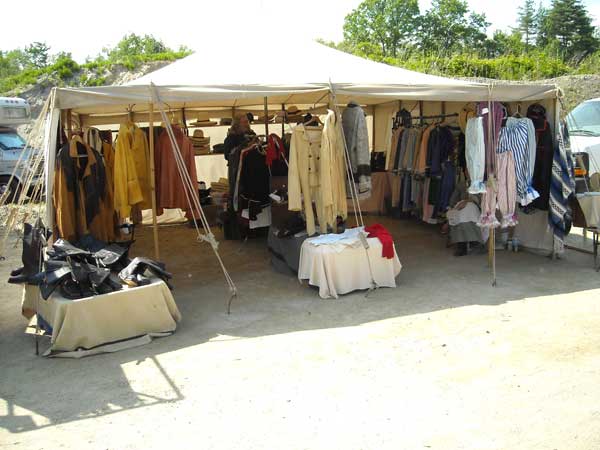 Blanket Brigade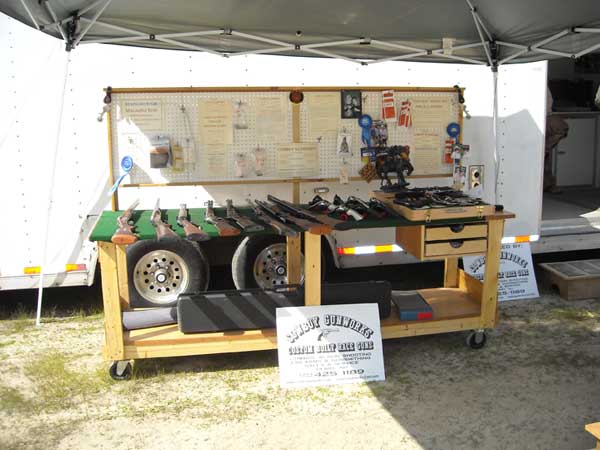 Jimmy Spurs - Cowboy Gunworks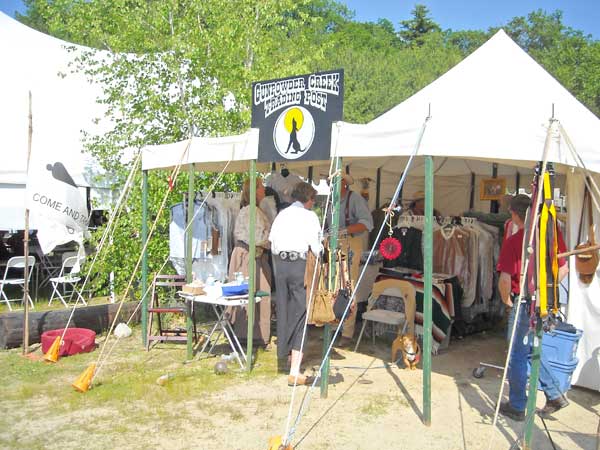 Gunpowder Creek Trading Post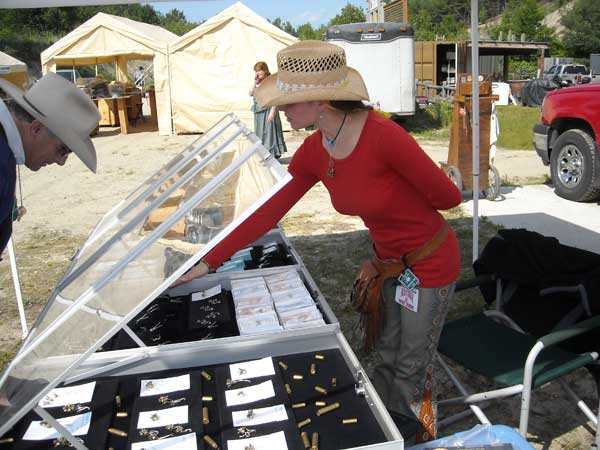 Genuinely Jeni Jewelry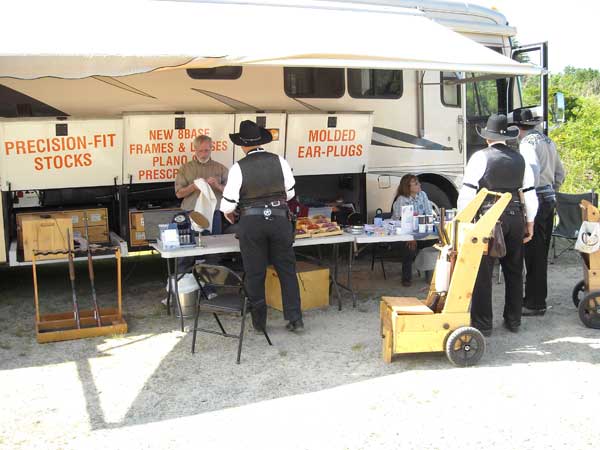 L & M Lenses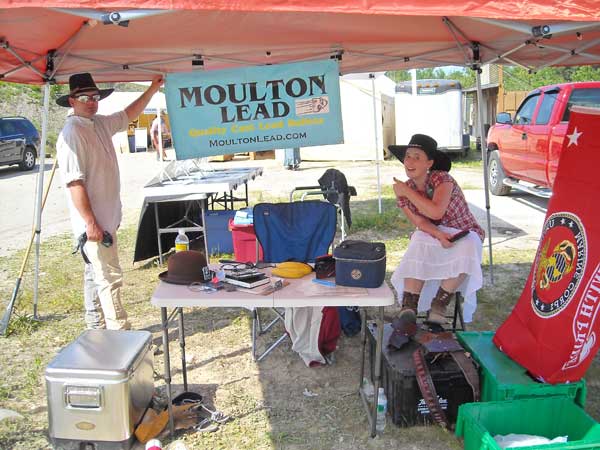 Moulton Lead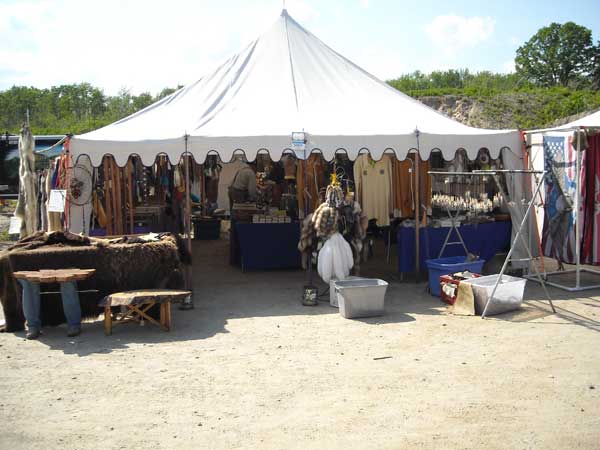 Peace Pipe Leather Traders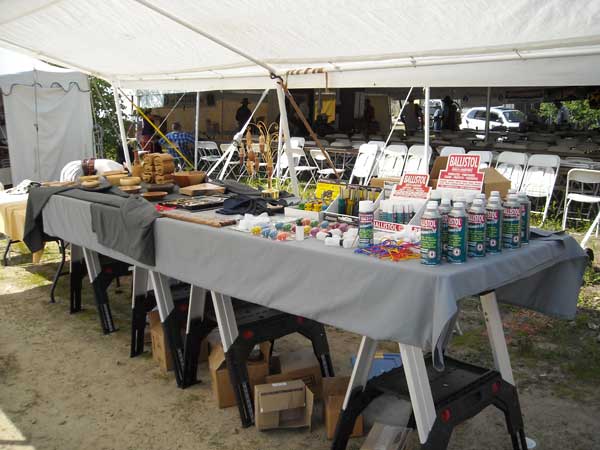 Pieces of Wood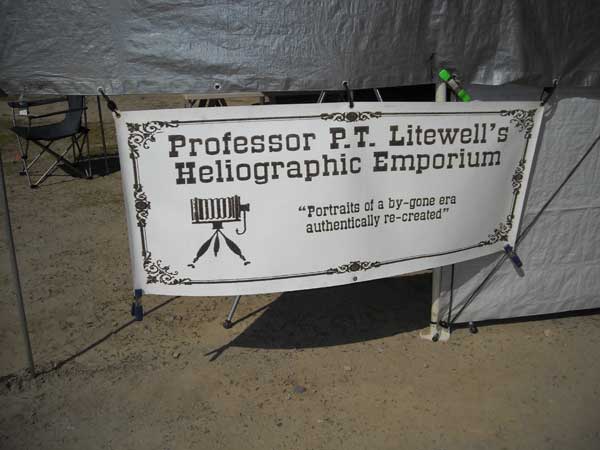 Professor P. T. Litewell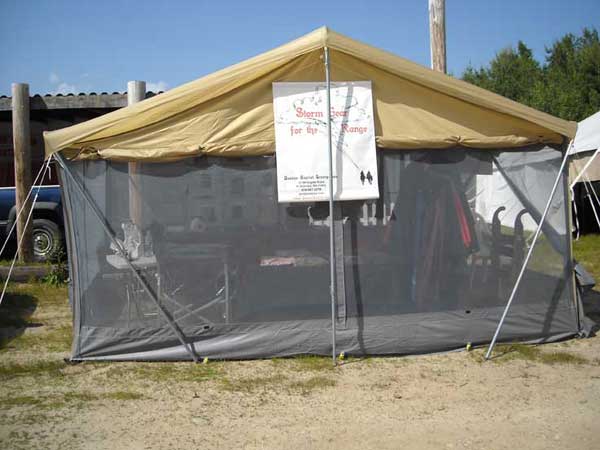 Storm Gear For The Range
More photos are coming ...
---
|
Home
|
Schedule
|
Lodging
|
Directions
|
Posse
| Photos |
Results
|
Sponsors
|
Links
|
---