'2017 Hellfire at Barrister's Junction'


Photos by 'Dead Head':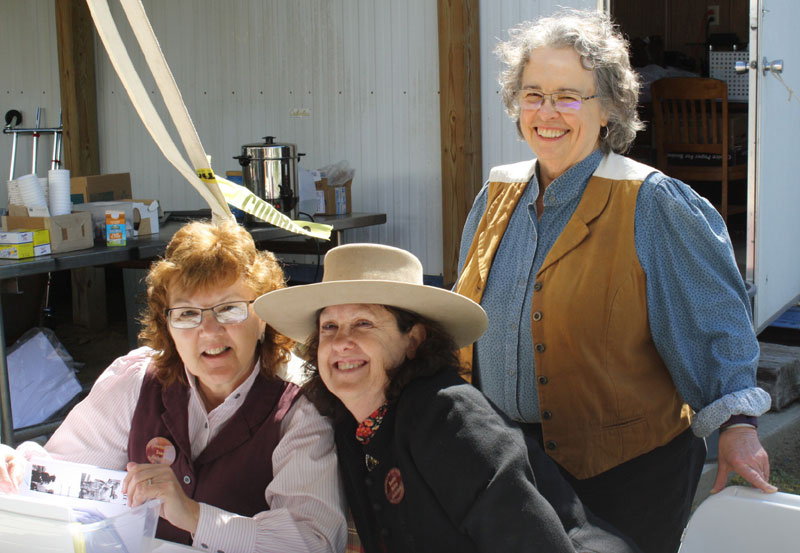 Nantucket Dawn, Hawley McCoy and Boston Lady at registration.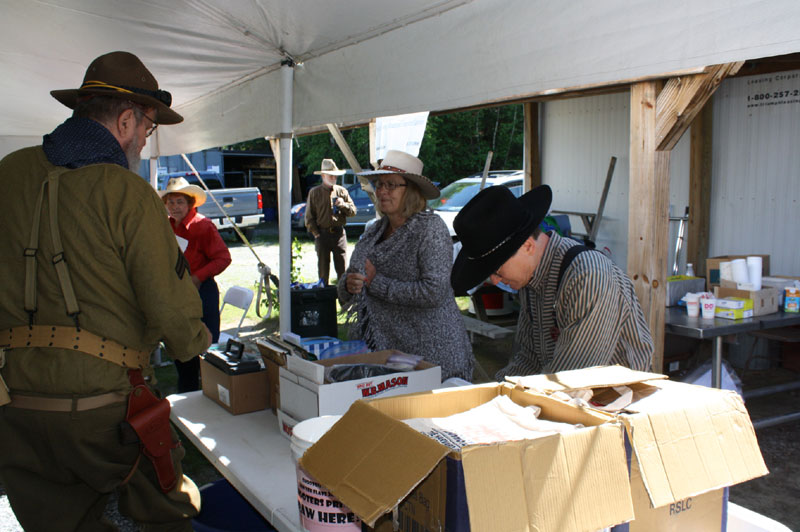 Calico Jan and Knob Creek McGee helping with registration.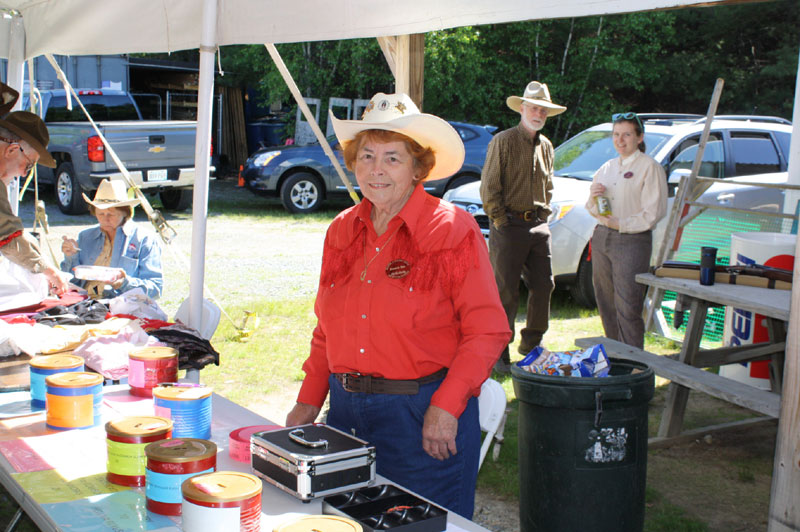 Bonnie Dee helping with raffles.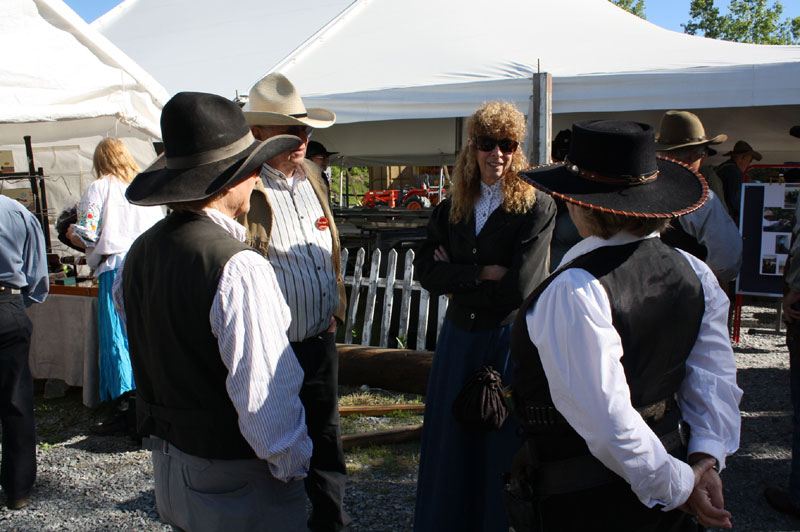 Catching up before the opening ceremony.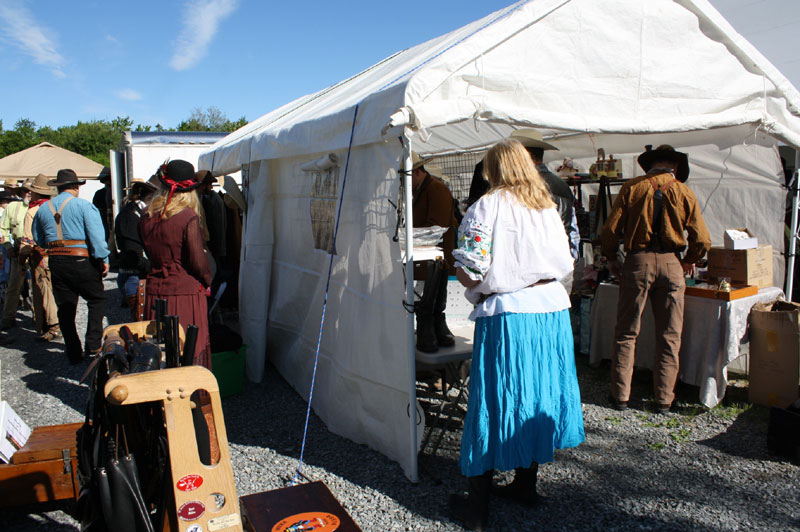 Gunpowder Creek.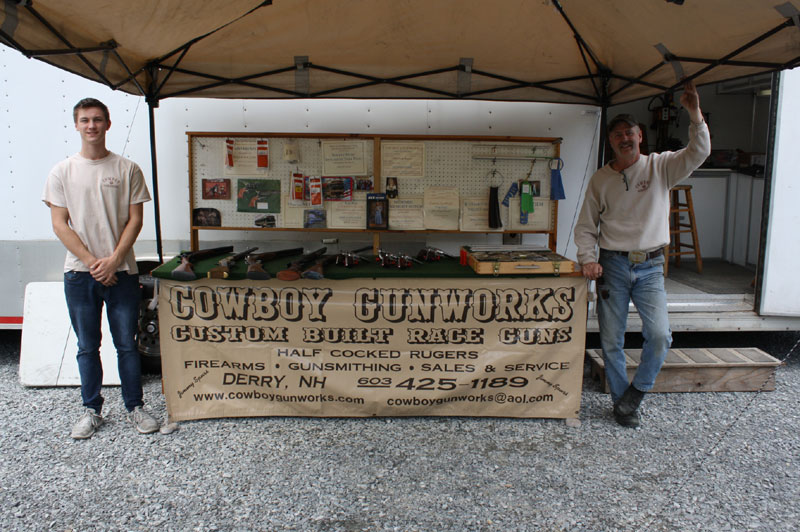 Cowboy Gunworks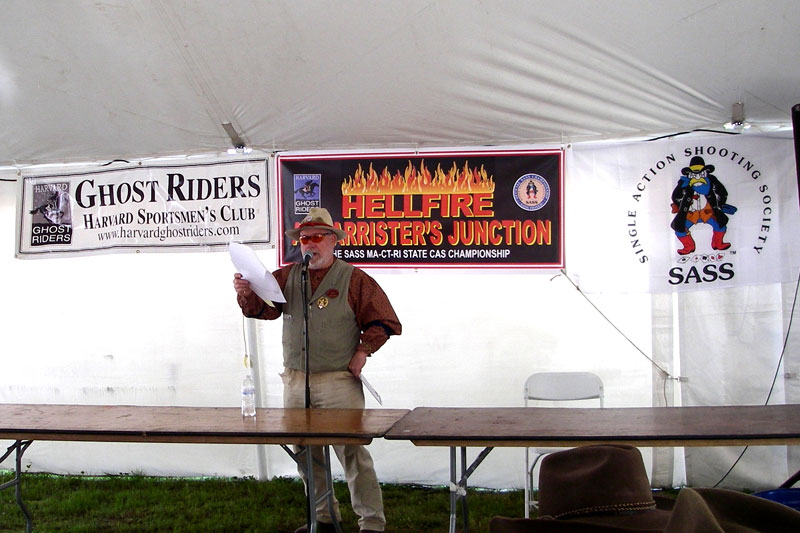 Yankee during the safety briefing.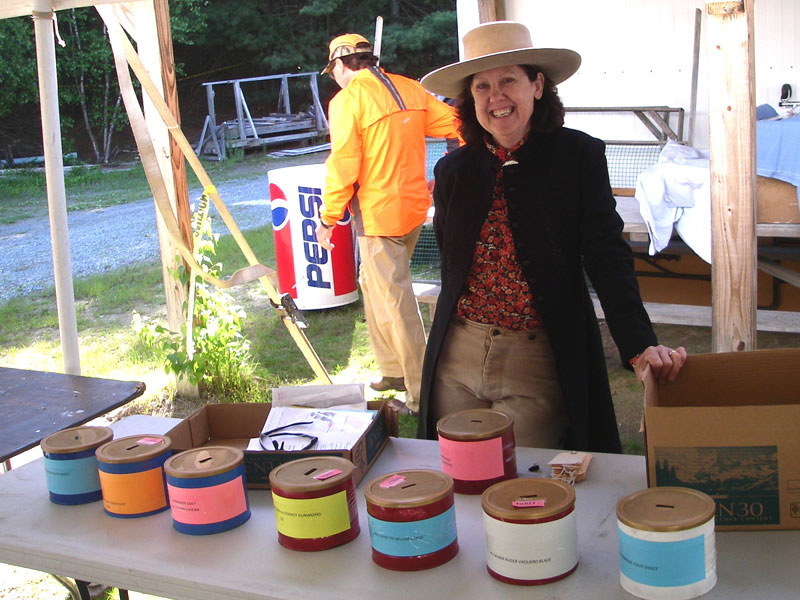 Hawley McCoy working the raffle table.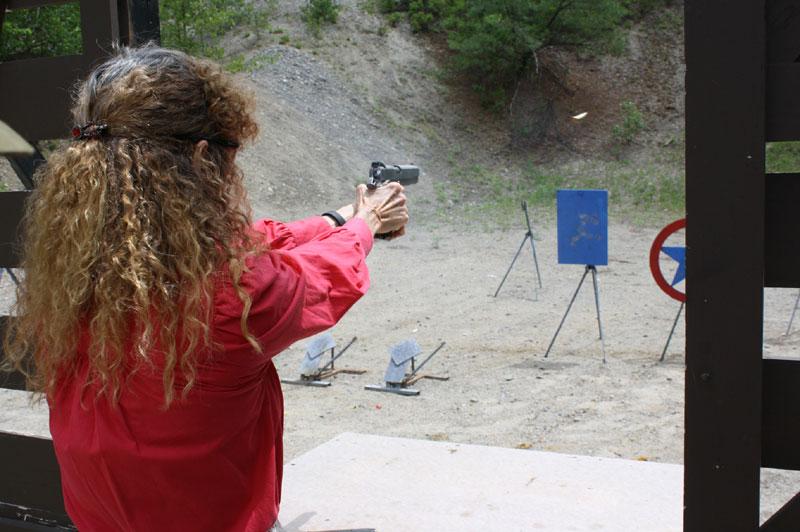 Annabelle Bransford - Ladies Modern Wild Bunch Champion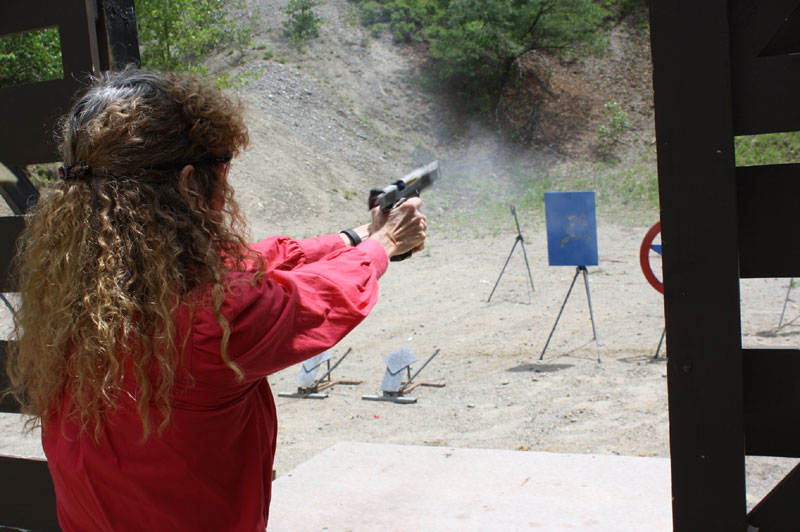 Annabelle while in recoil with Model 1911.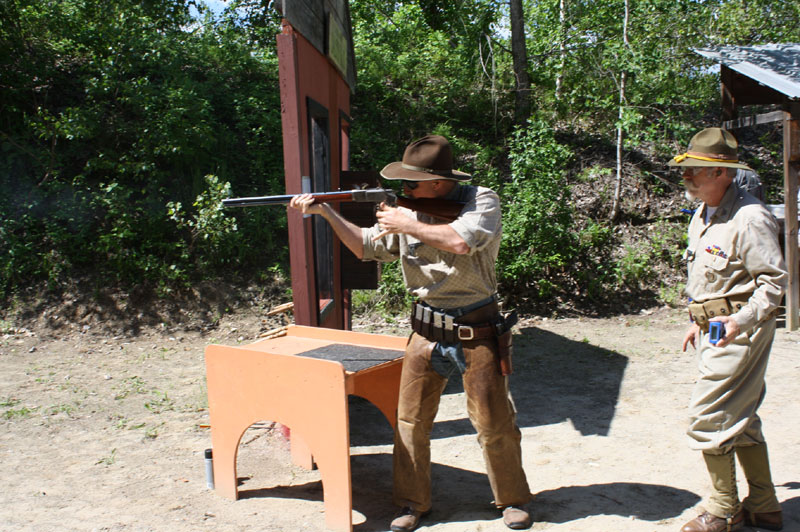 James Samuel Pike - Men's Modern Wild Bunch Champion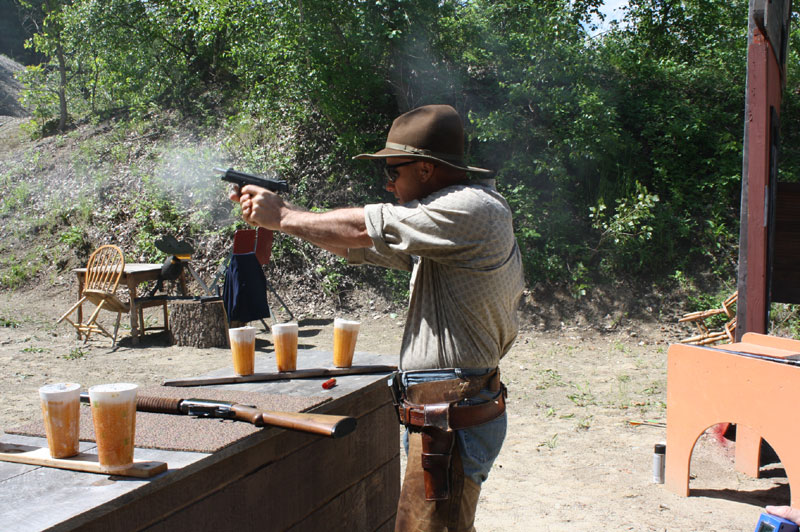 James Samuel Pike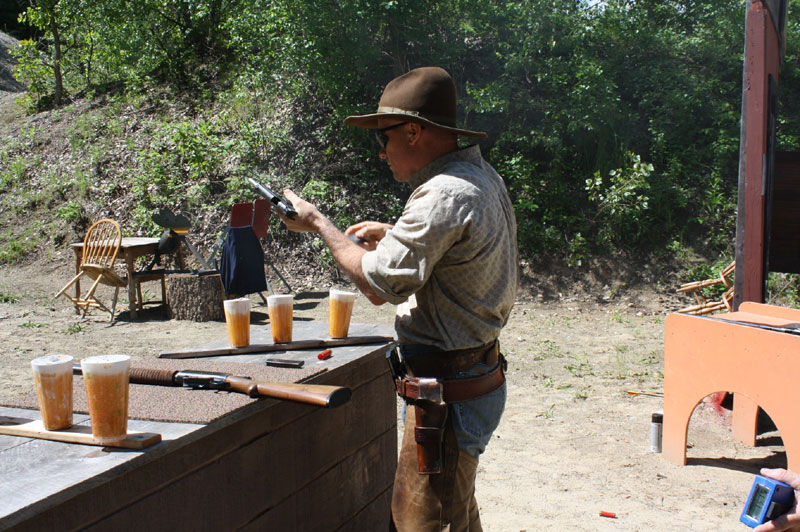 Changing magazines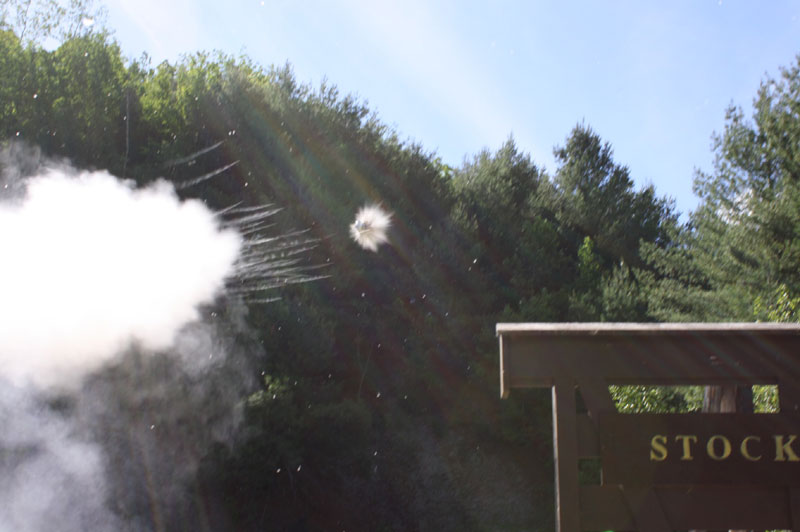 Soft drink can being hit by blackpowder shotgun load.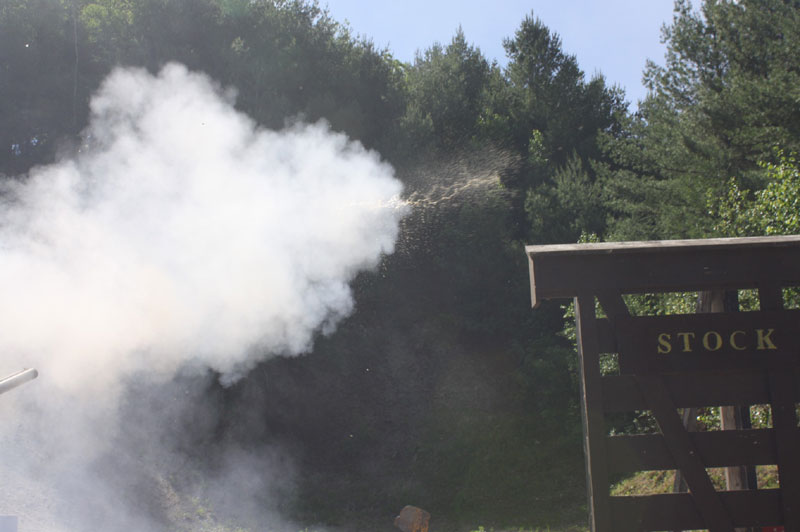 Another soft drink can after being shot.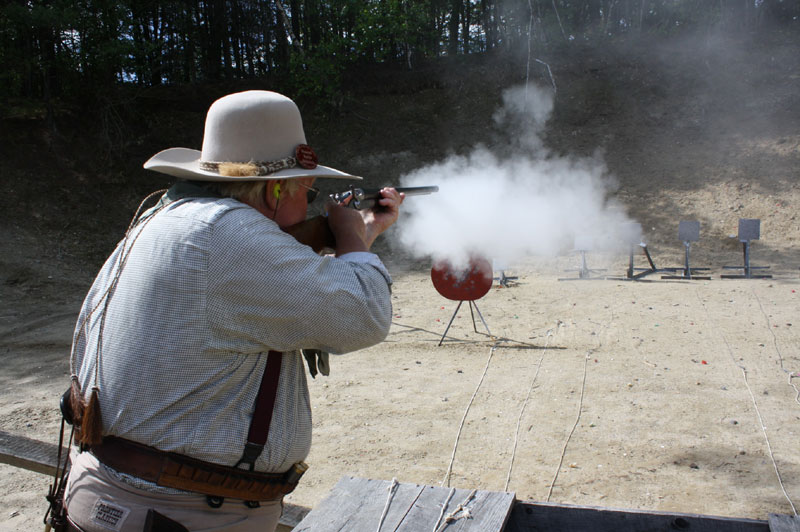 Diamond Rustler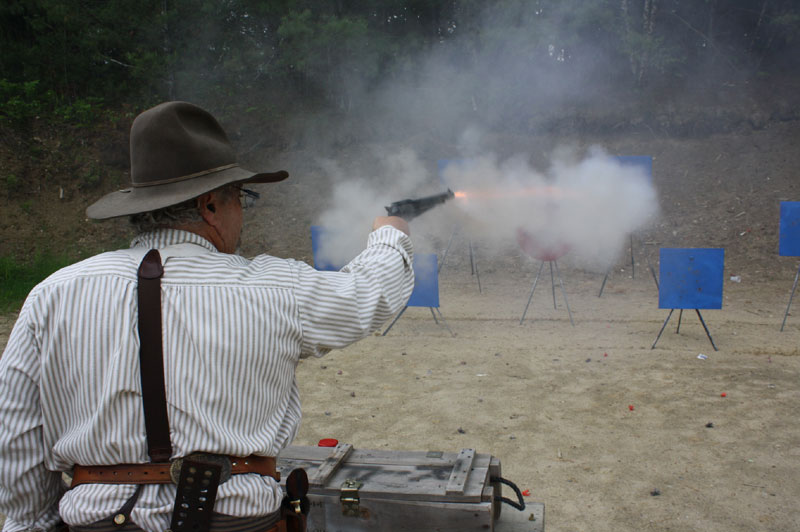 Wagon Box Willy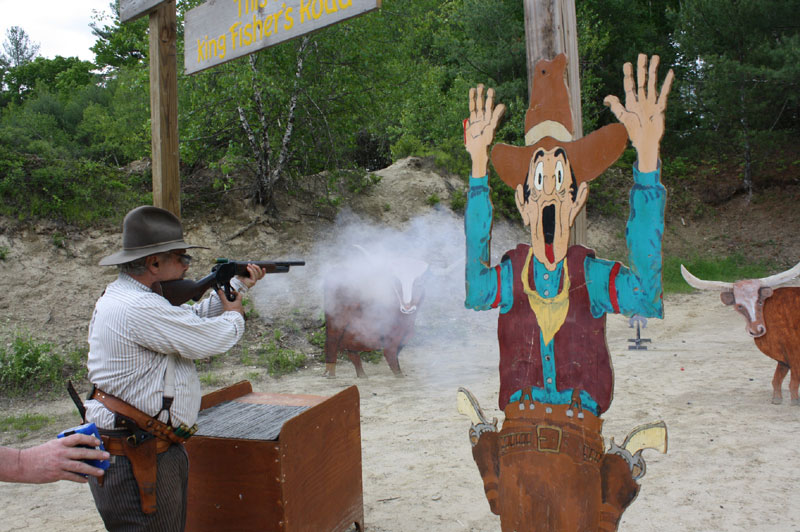 Wagon Box Willy with his 1887 shotgun.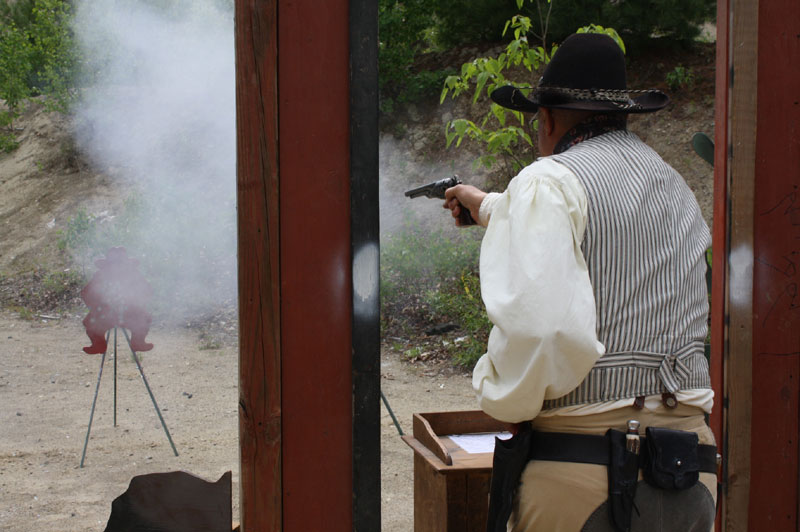 Dakota Joe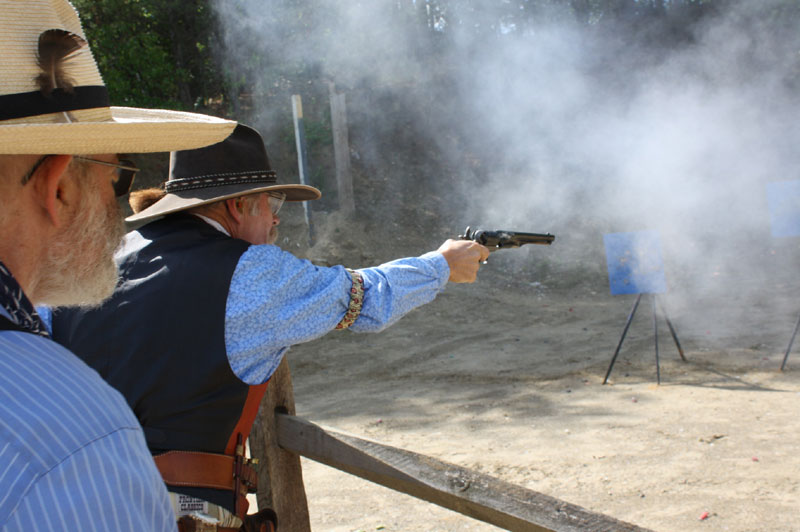 Doc McCoy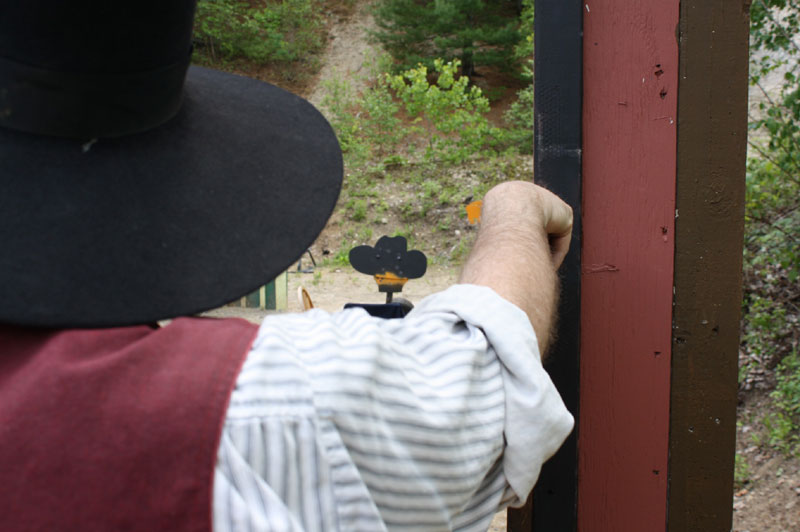 Driftwood Johnson eyeing Wild Bill sitting at card table.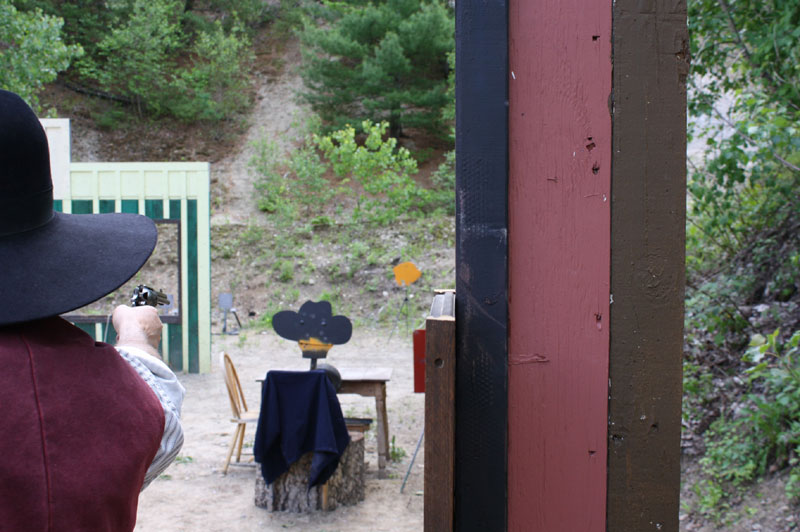 Driftwood Johnson about to shoot Wild Bill in the back of his head.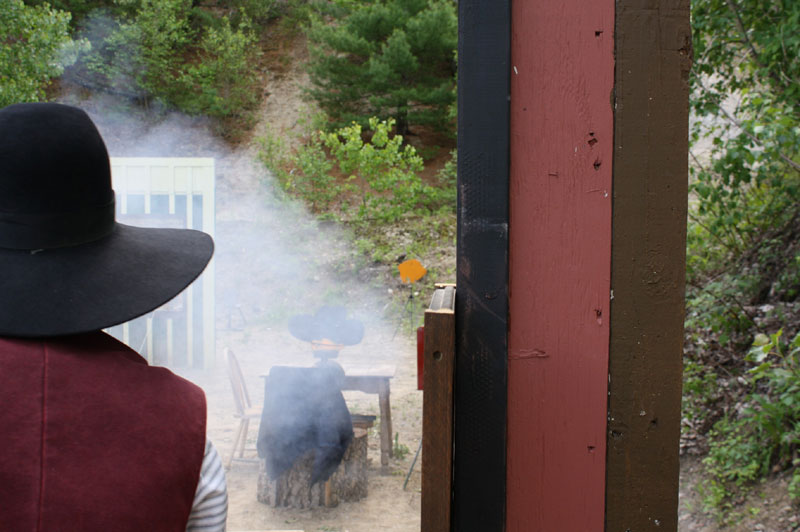 Dirty Deeds Done Dirt Cheap.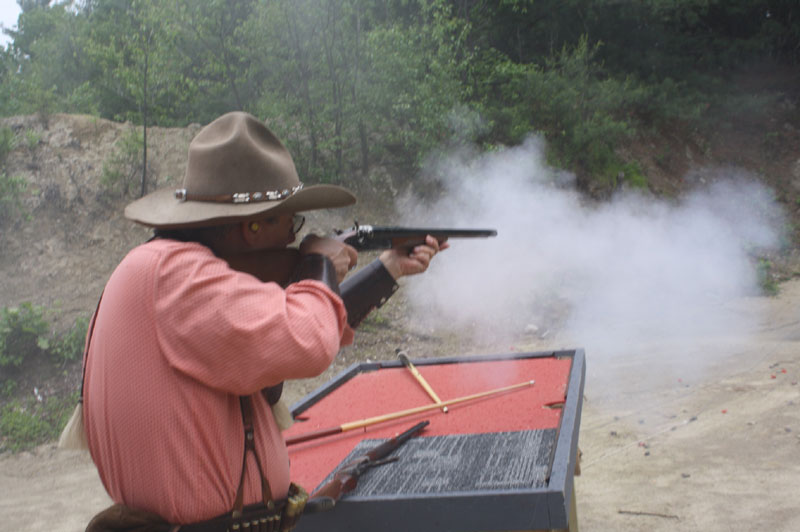 Easy Mark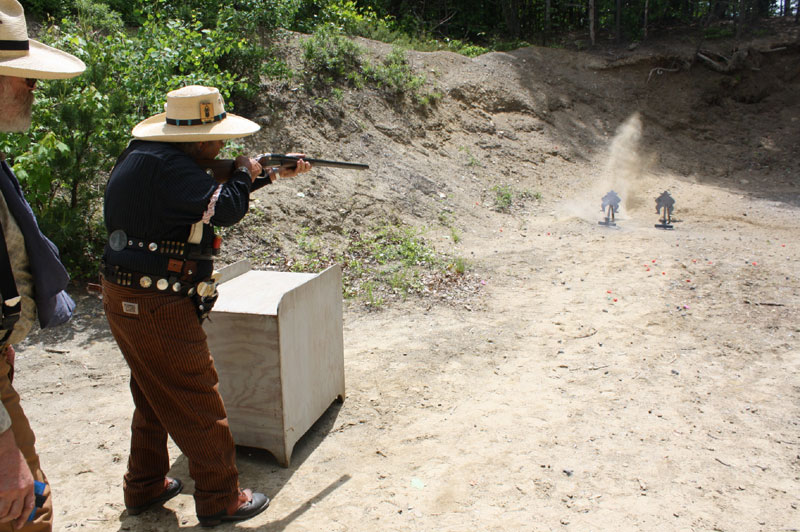 George Silver dusting another one.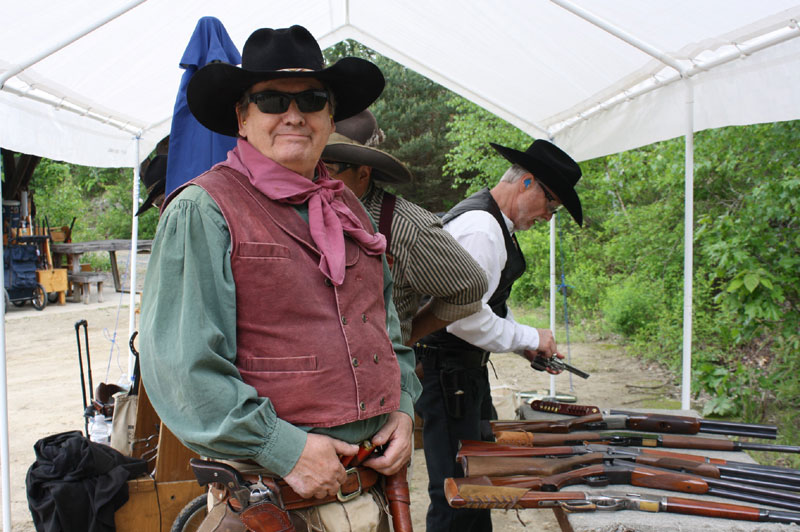 Iron Horse Pete at loading table.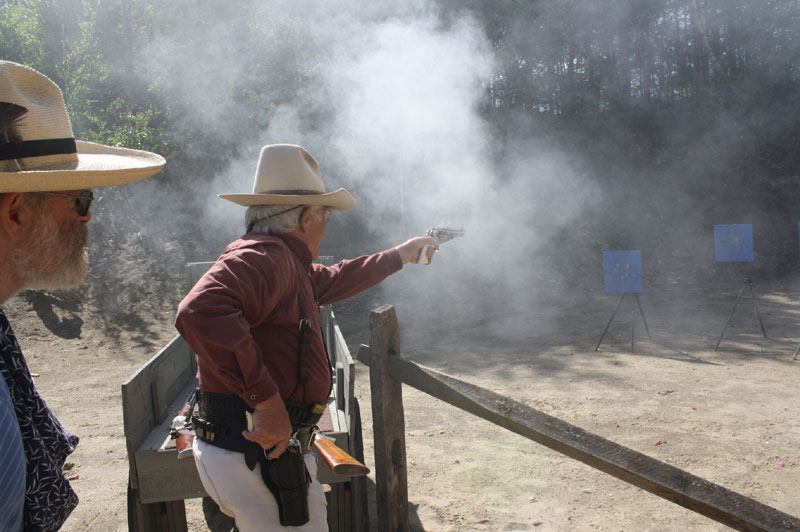 Just Plain Larry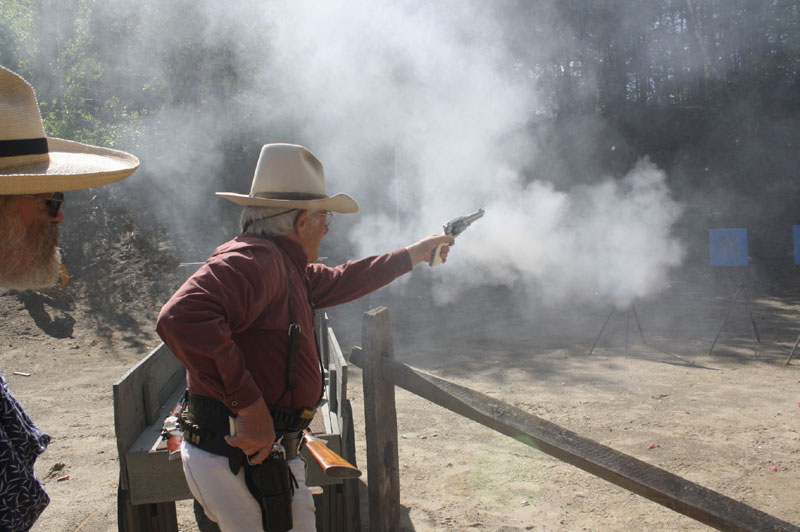 Just Plain Larry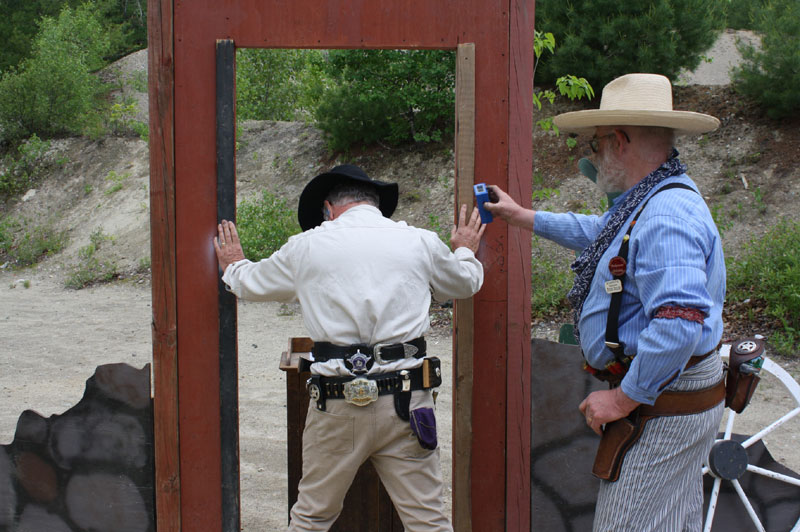 Smokin Joe being timed by Windjammer.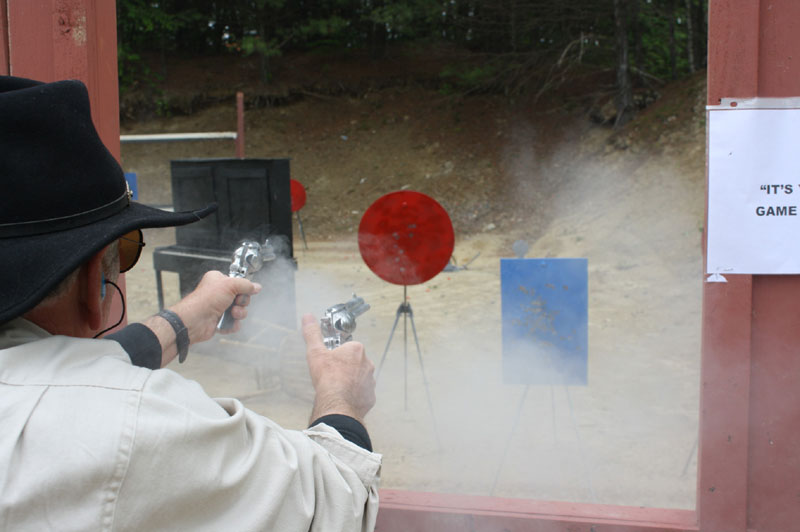 Smokin Joe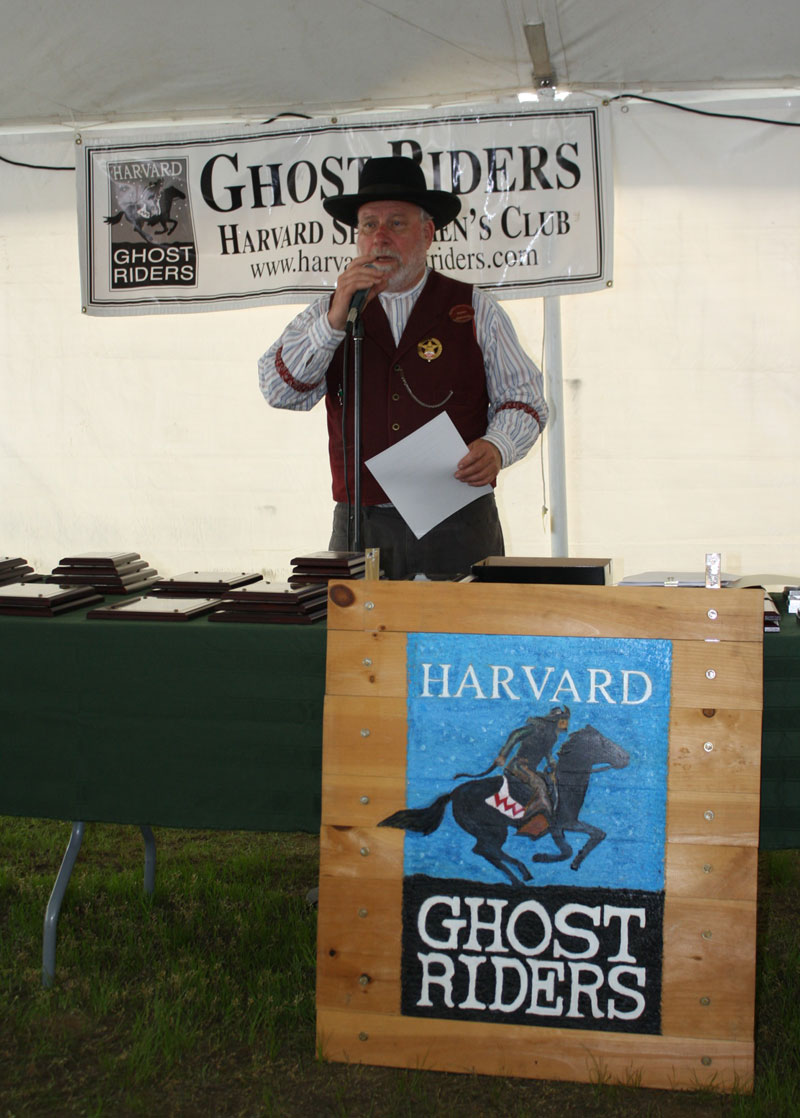 Match Director 'Yankee' welcomes the crowd.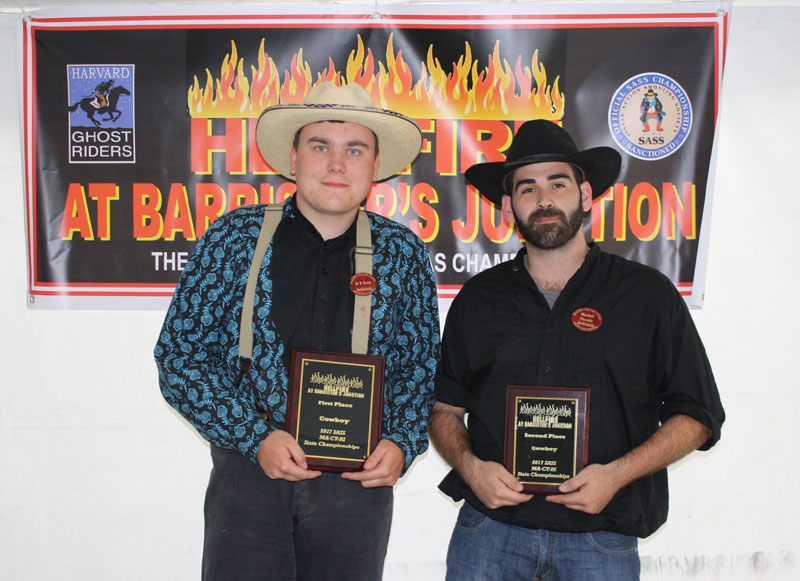 Cowboys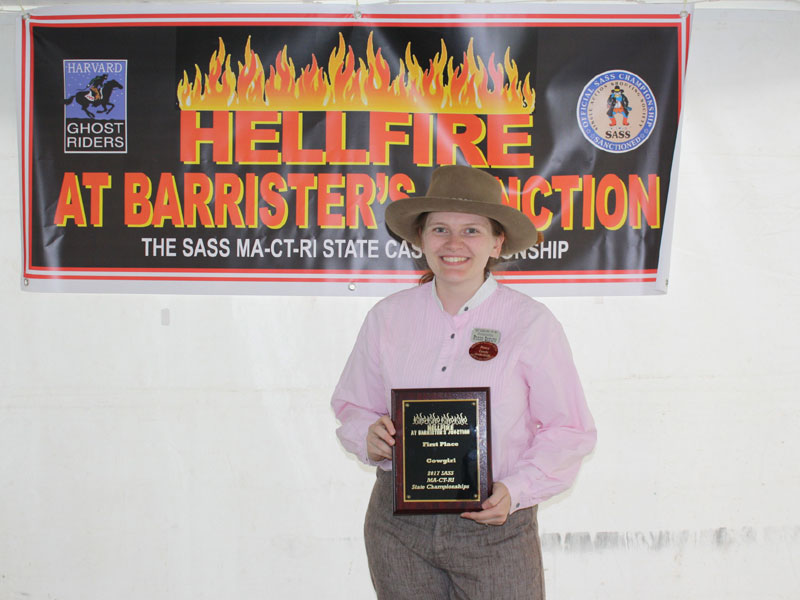 Cowgirls

Wranglers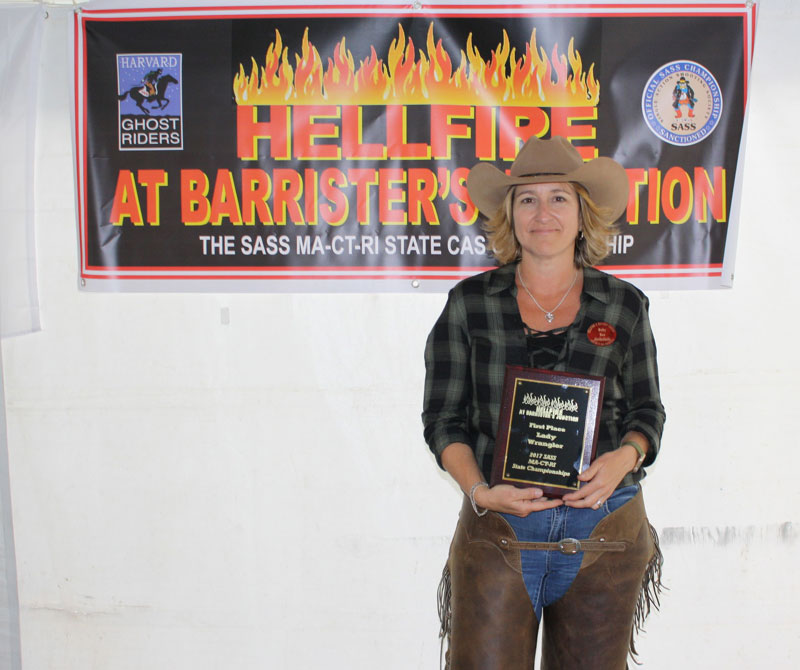 Ladies Wrangler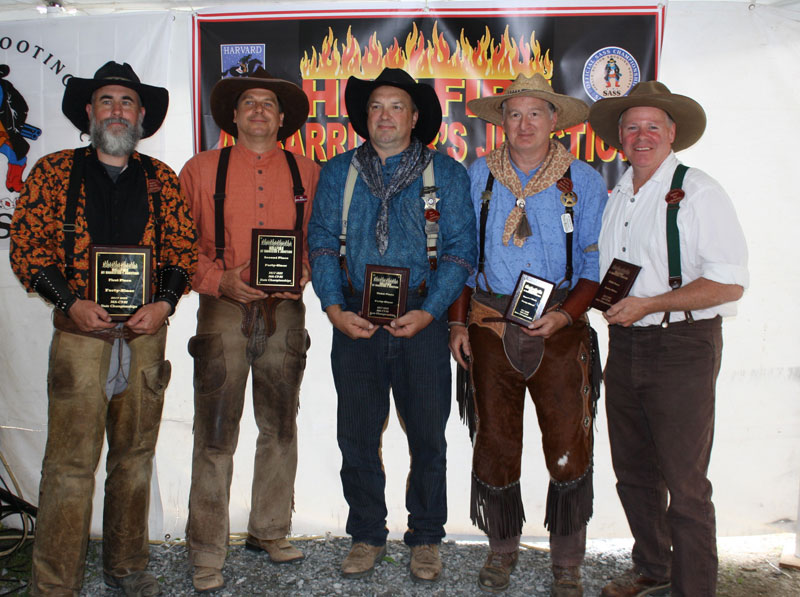 Forty-niner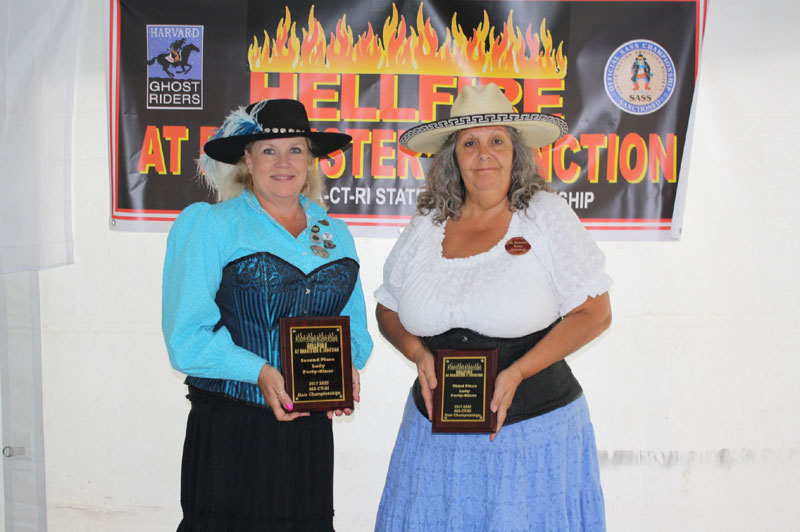 Ladies Forty-niner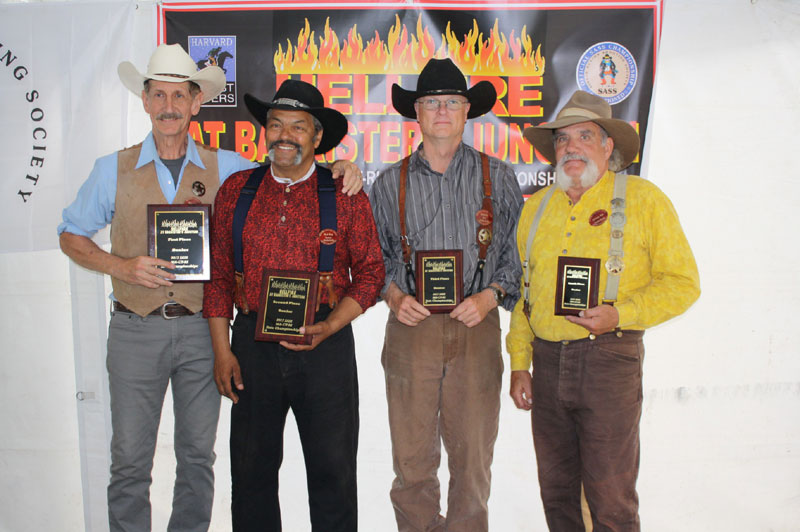 Senior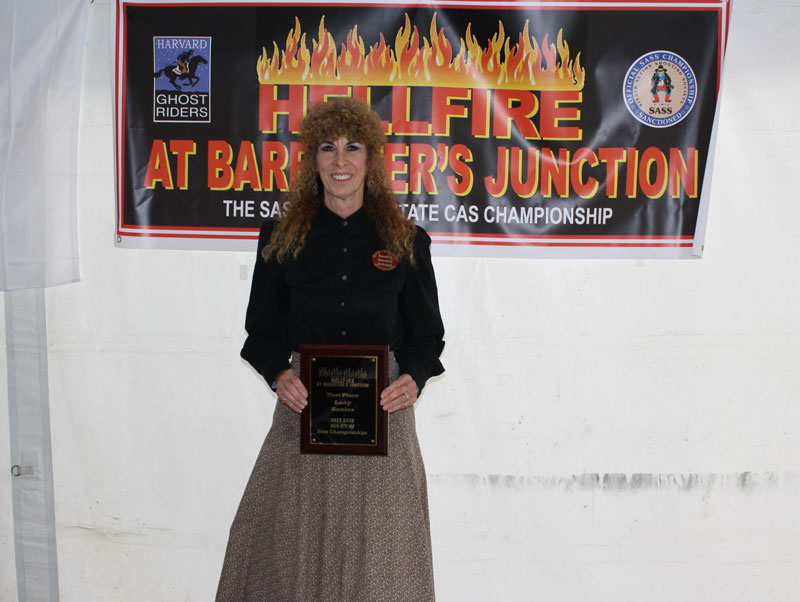 Ladies Senior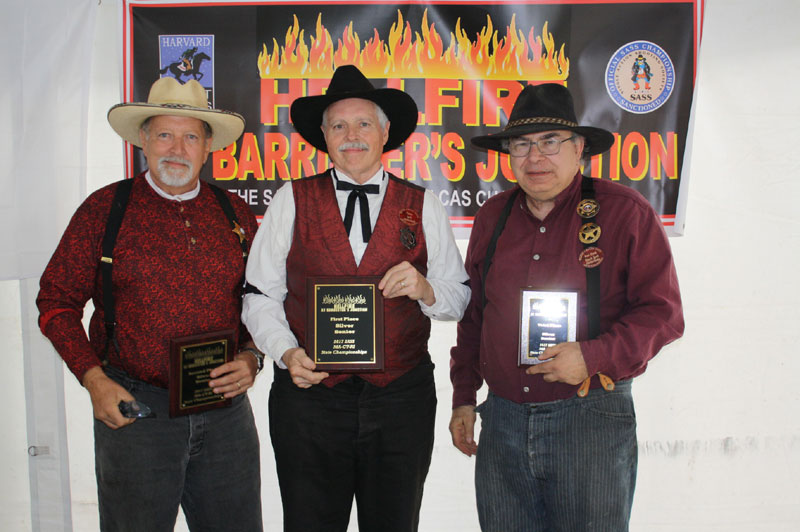 Silver Senior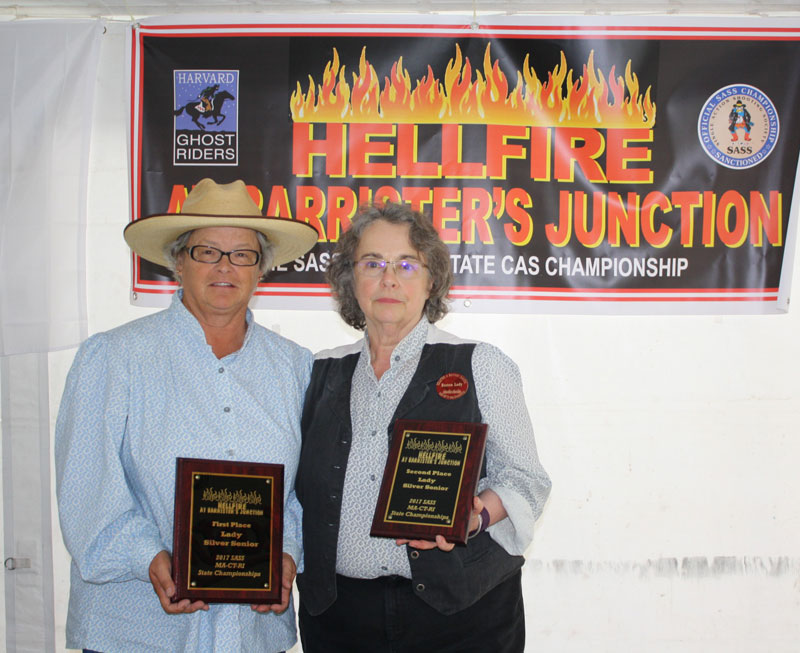 Ladies Silver Senior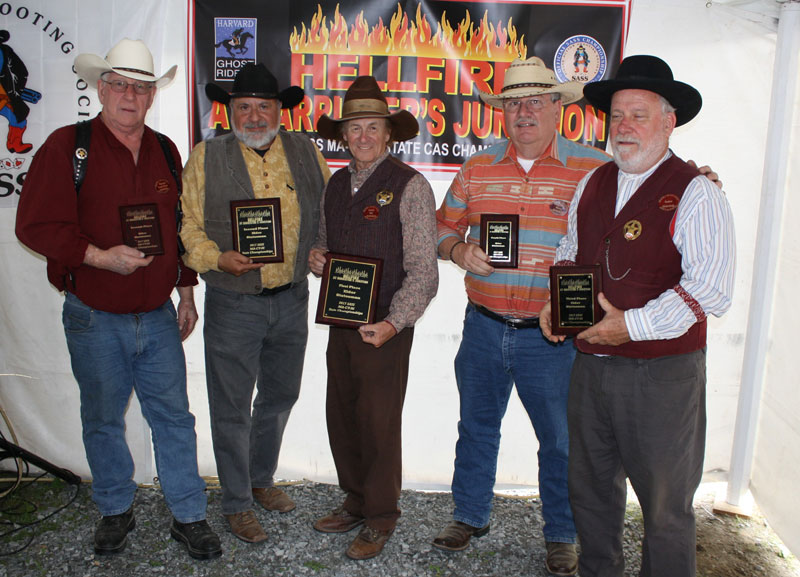 Elder Statesman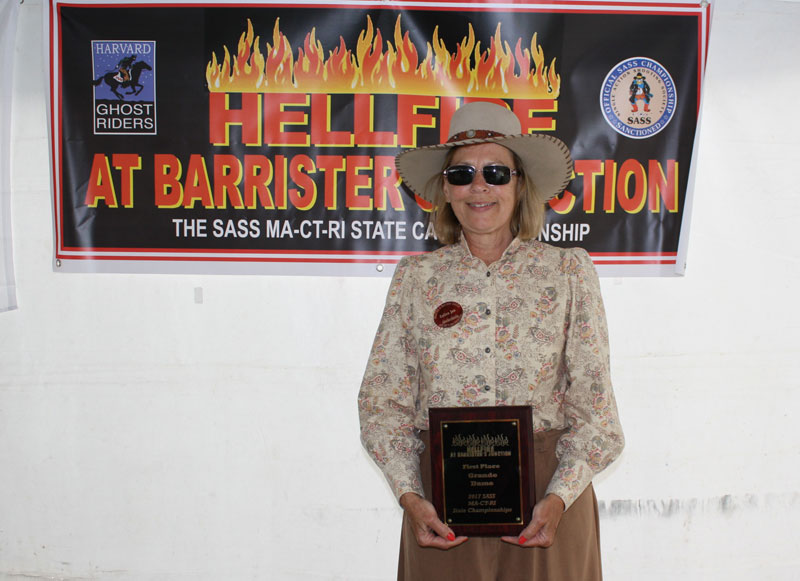 Grande Dame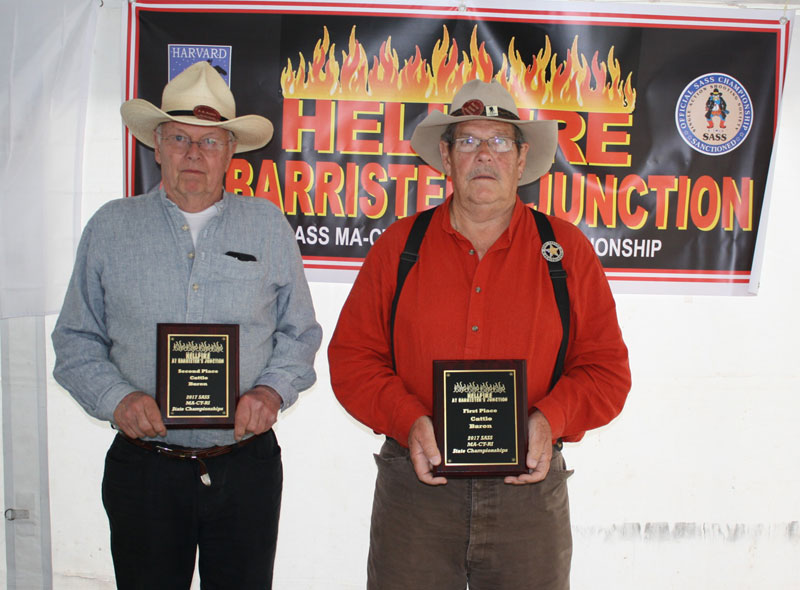 Cattle Baron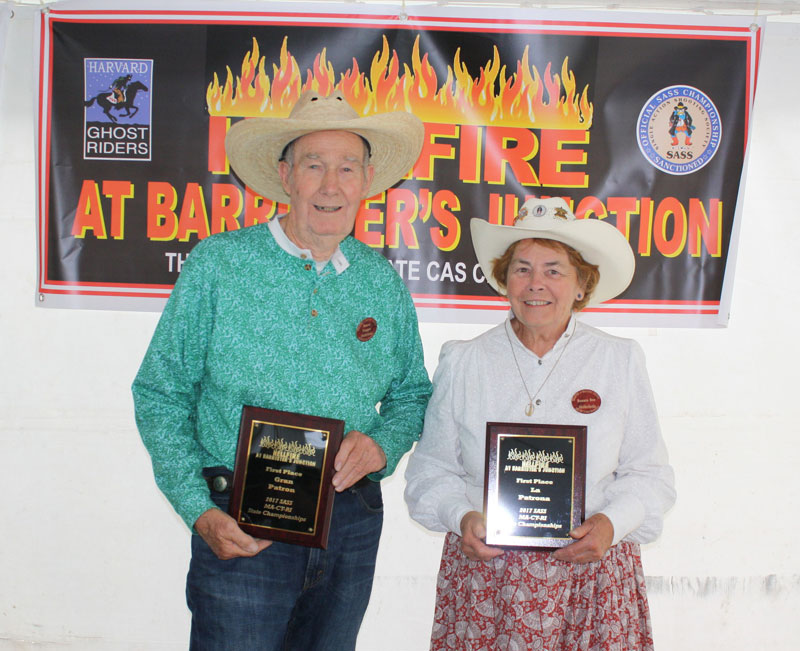 Gran Patron & La Patrona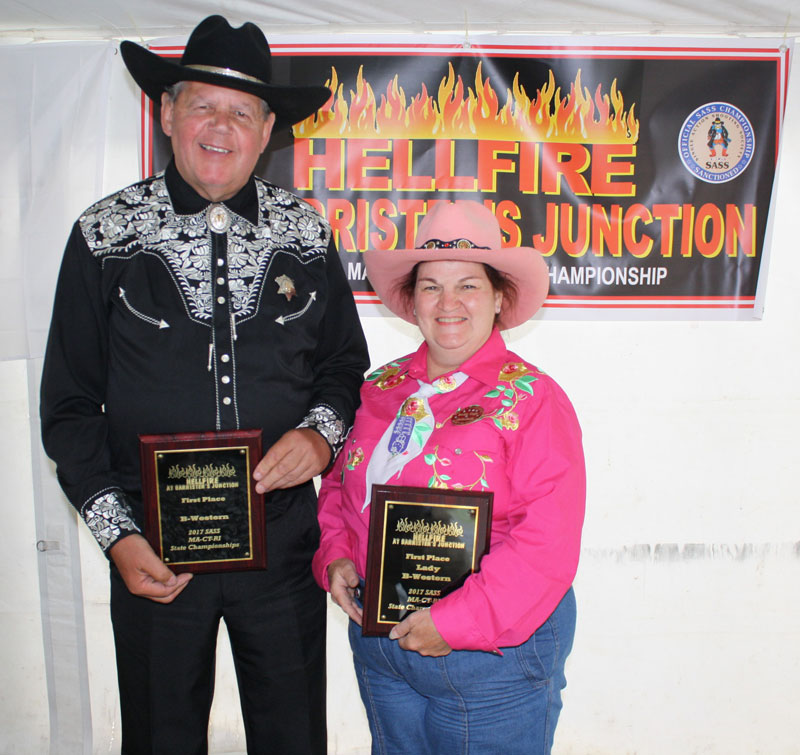 B-Western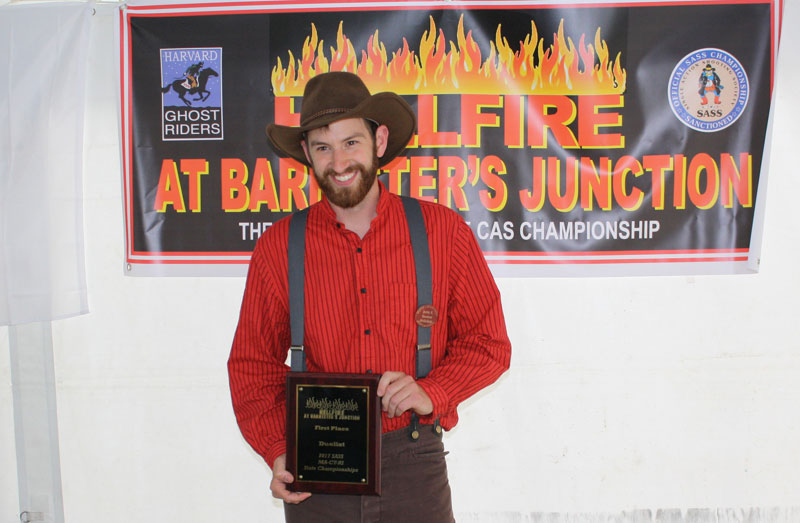 Duelist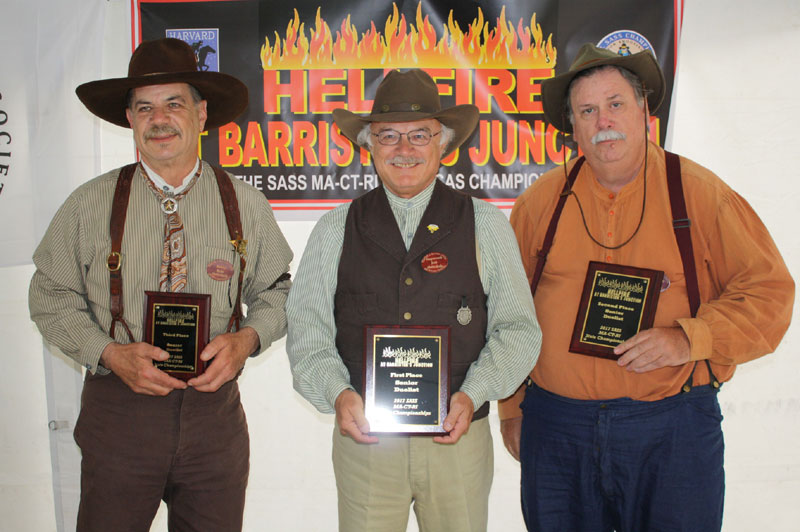 Senior Duelist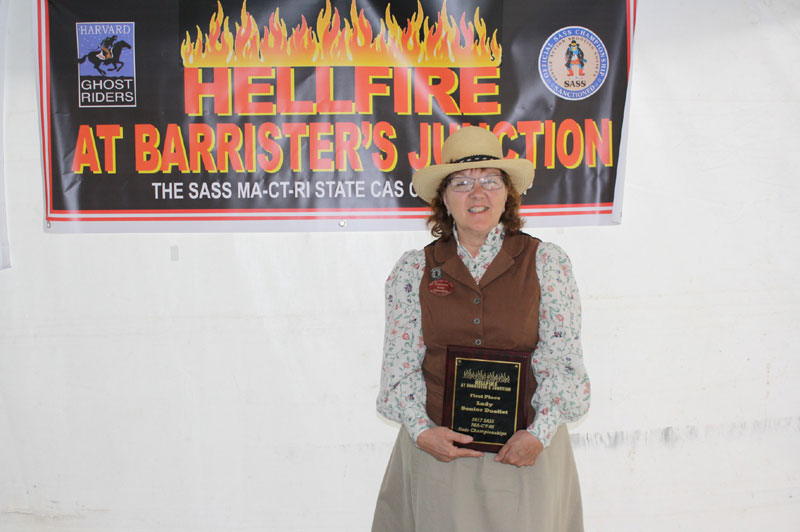 Ladies Senior Duelist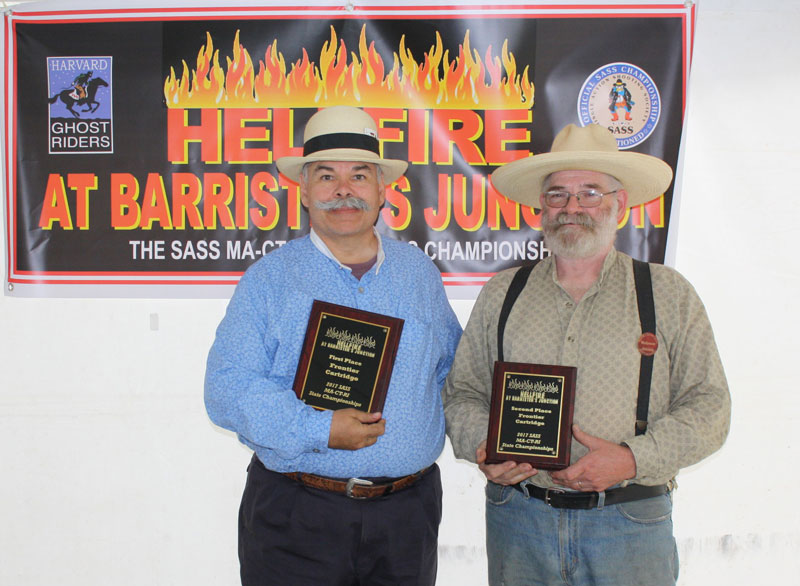 Frontier Cartridge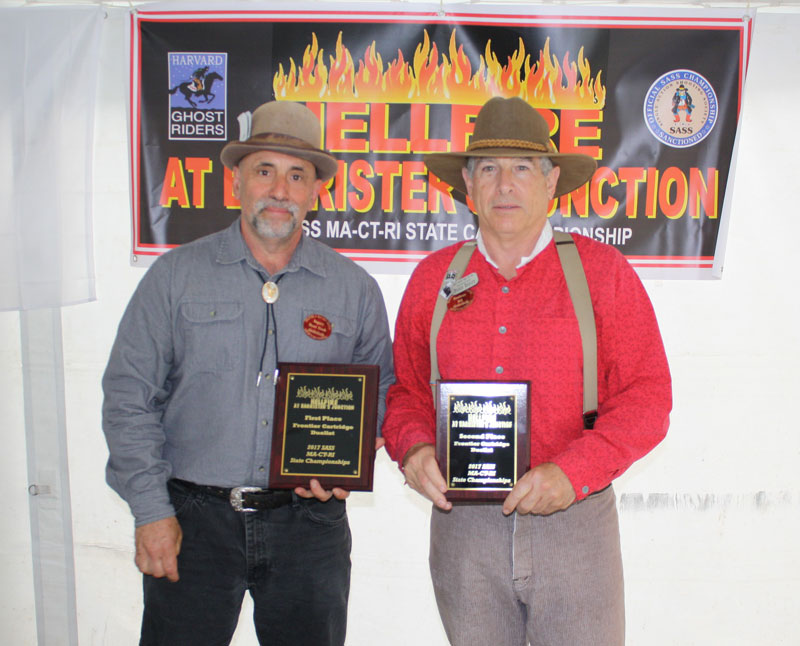 Frontier Cartridge Duelist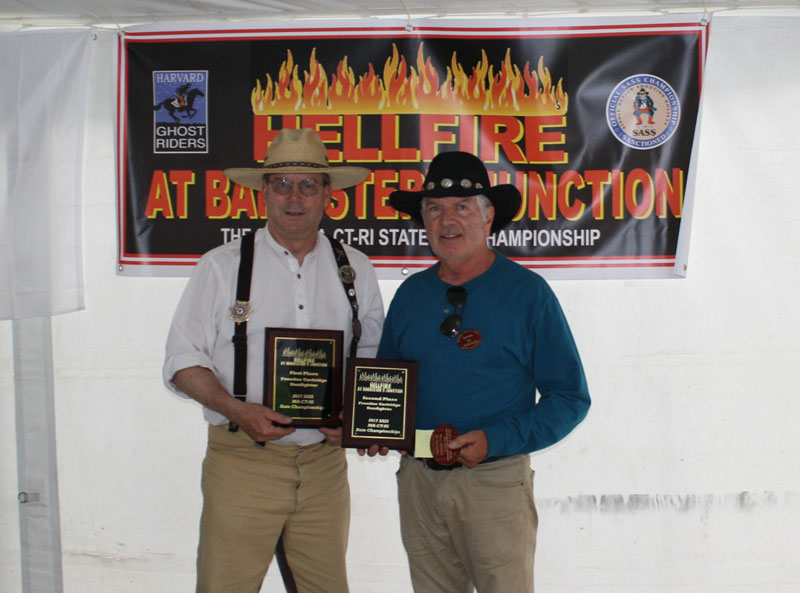 Frontier Cartridge Gunfighter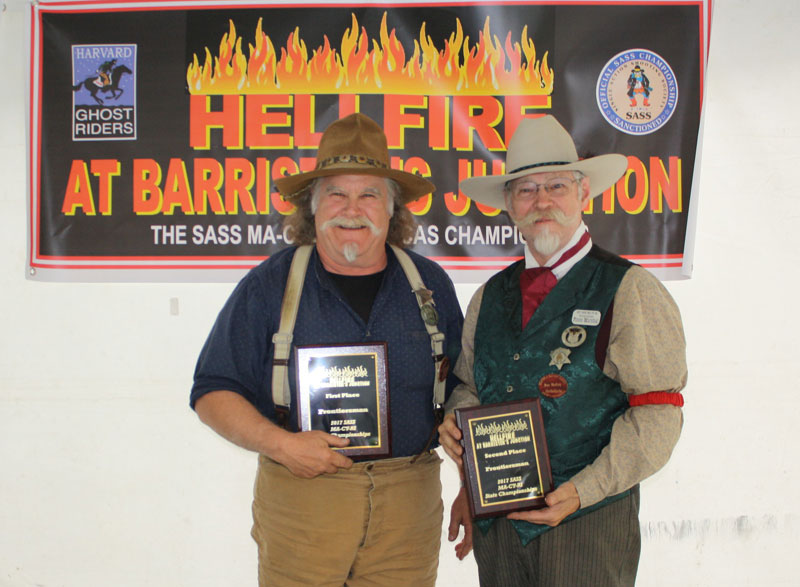 Frontiersman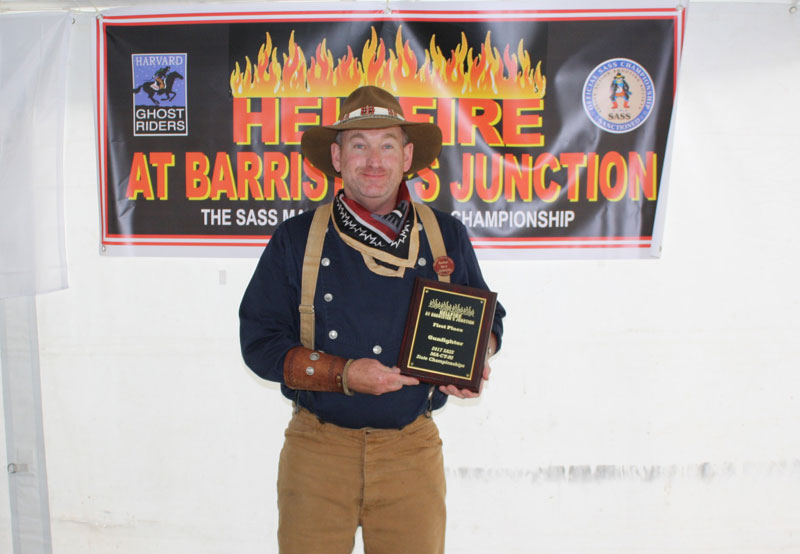 Gunfighter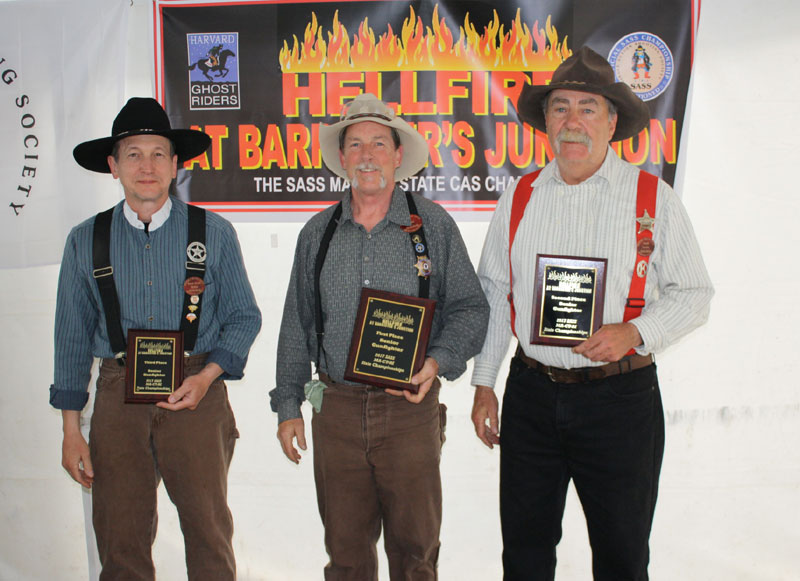 Senior Gunfighter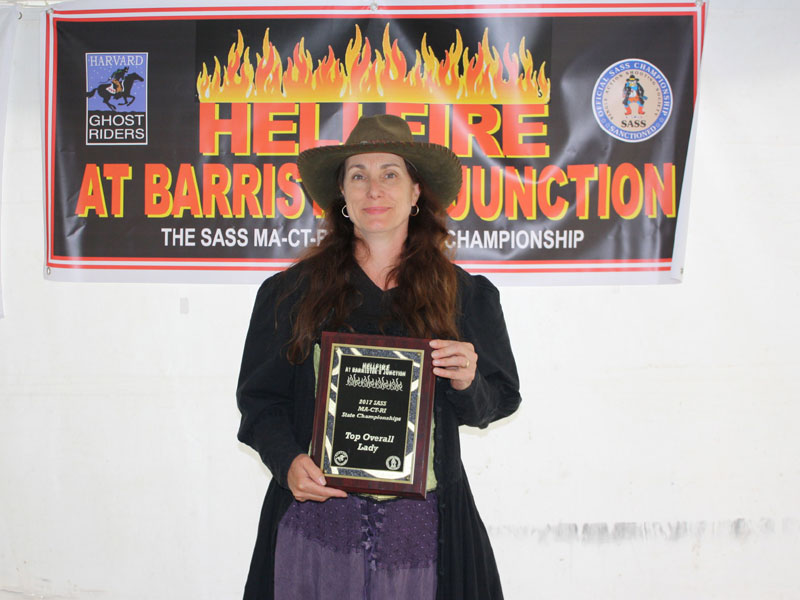 Overall Ladies Champion - Appaloosa Amy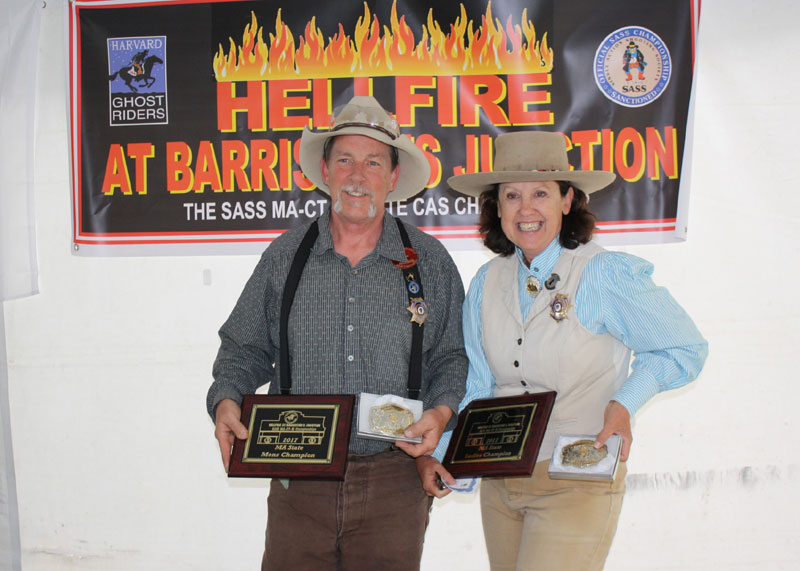 2017 SASS MA State Champions:
Hawley McCoy & Grazer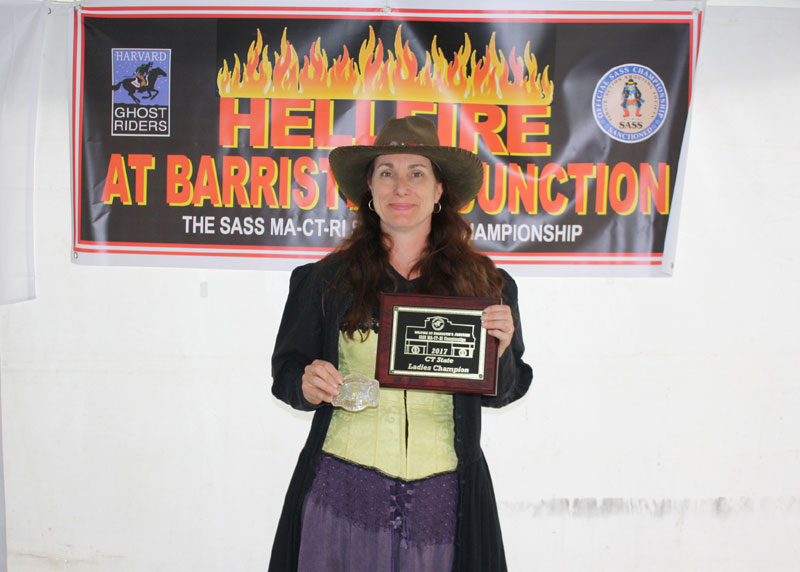 2017 SASS CT State Ladies Champion:
Appaloosa Amy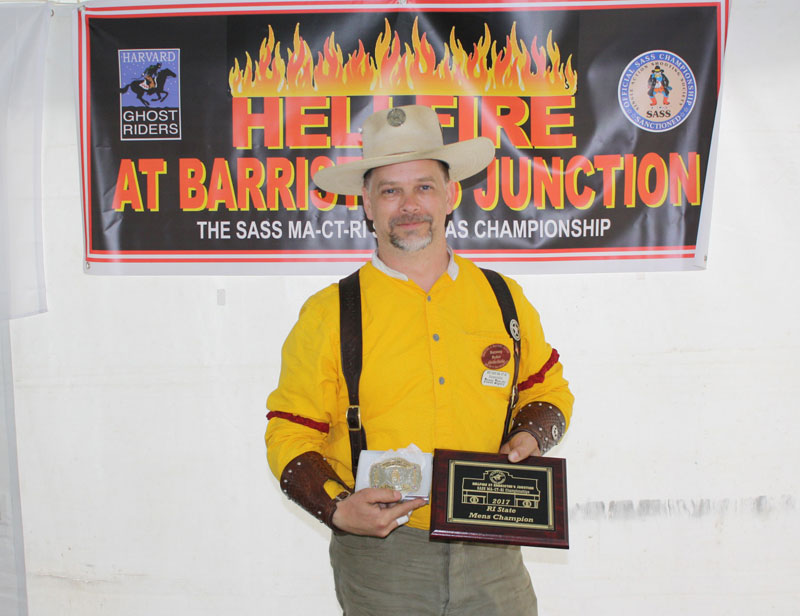 2017 SASS RI State Men's Champion: Nutmeg Ryder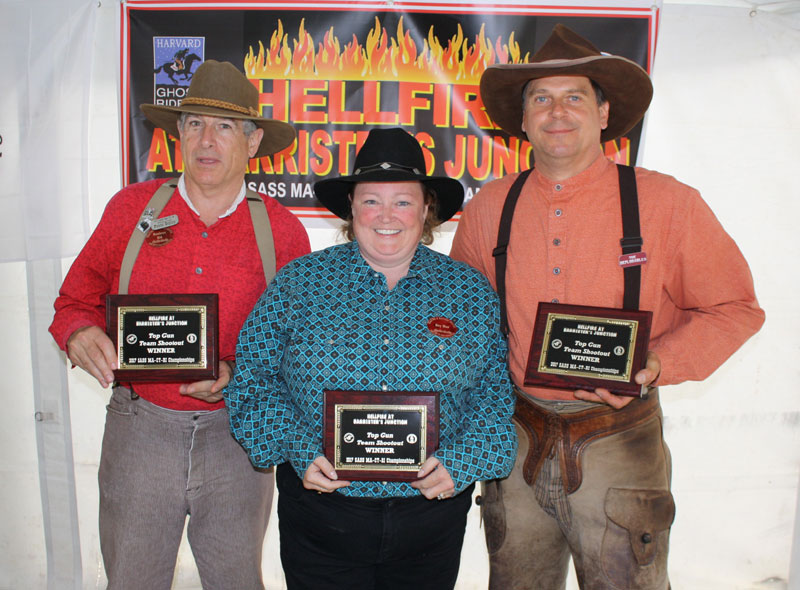 2017 Top Gun Team Shootout Winners:
Hawkeye Kid, Hey Moe, Yukon Mike.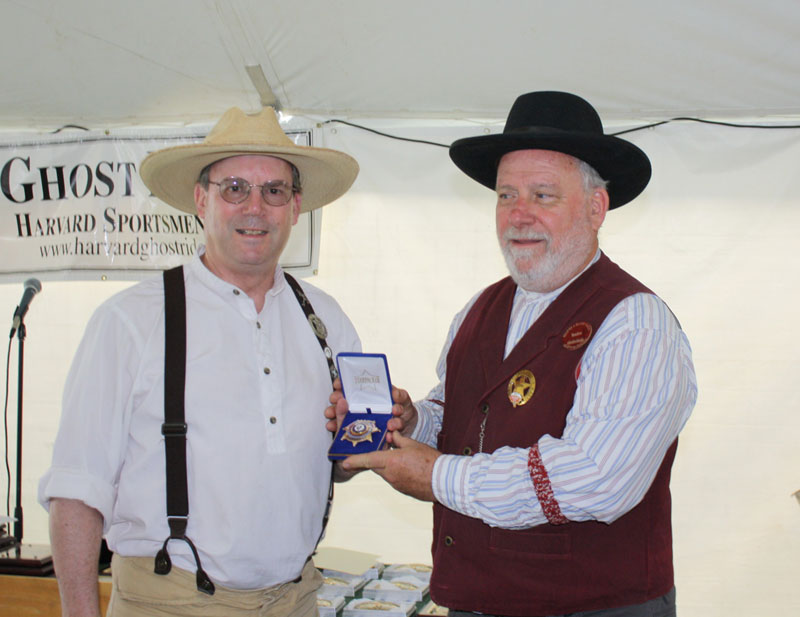 2017 Spirit of the Game Award - Dead Head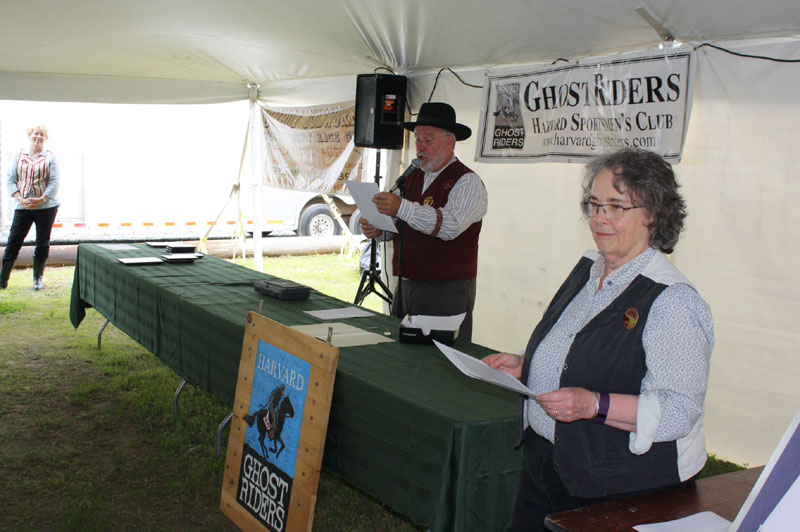 The awards team winding down.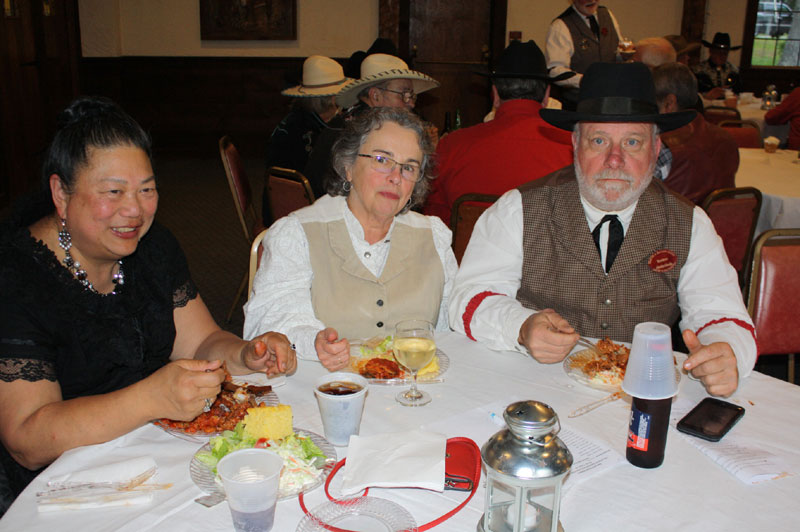 Boston Scarlet, Boston Lady, Yankee.

Grazer and Hawley McCoy.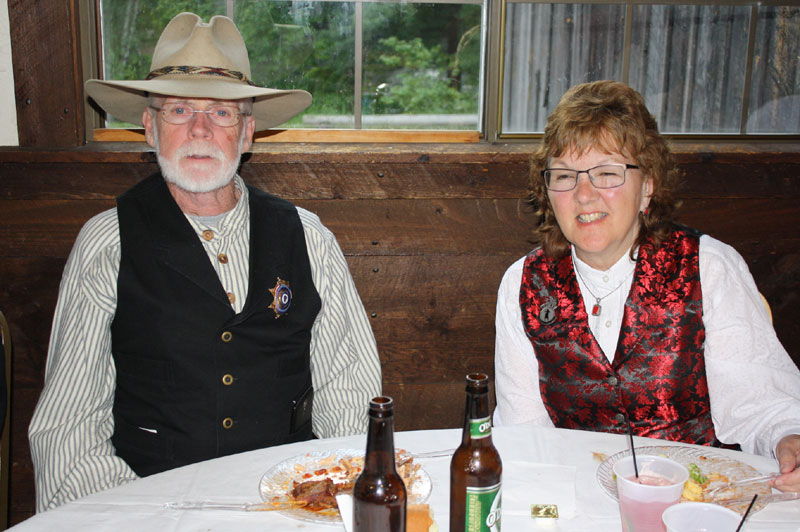 Eastern Tenderfoot and Nantucket Dawn.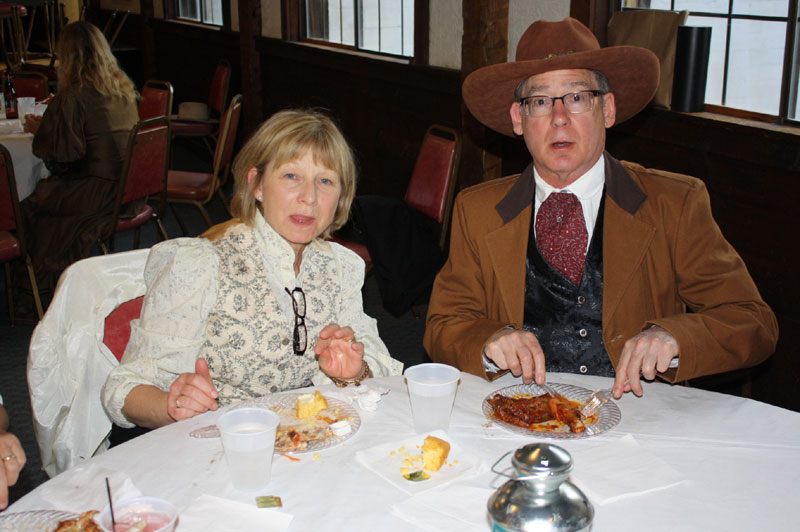 Carrabasset Girl and Beyond Redemption who look beyond surprised.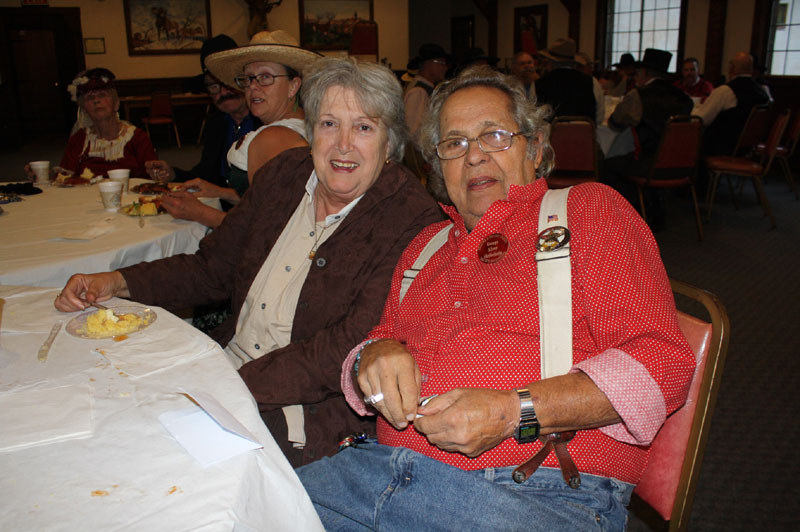 George Silver and lady.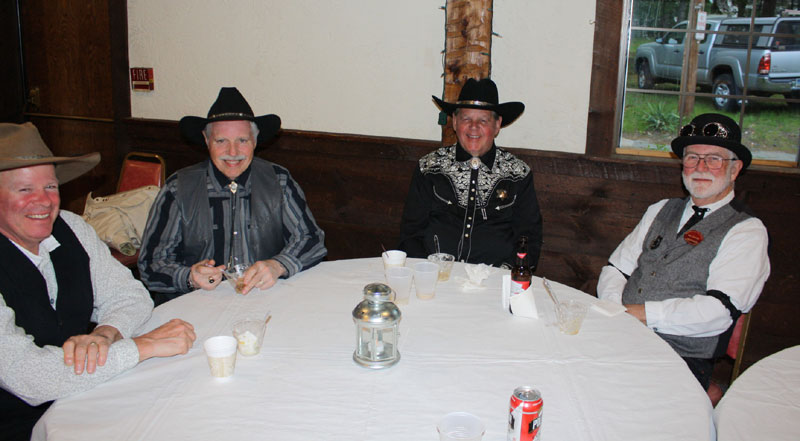 Splinter Bill, Tulsa Jack, Spirit Warrior, Doc Savage (with Steam Punk glasses).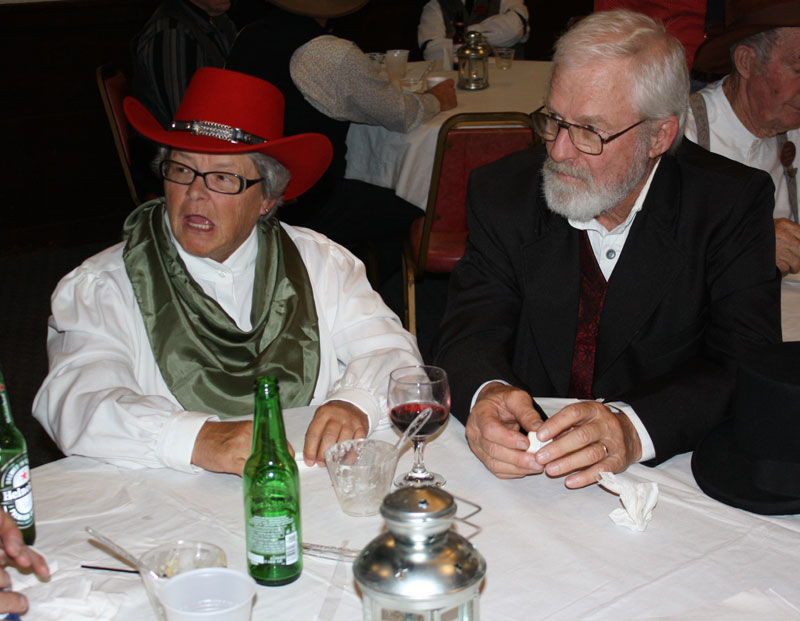 Shirttail Bess and Kid Rich.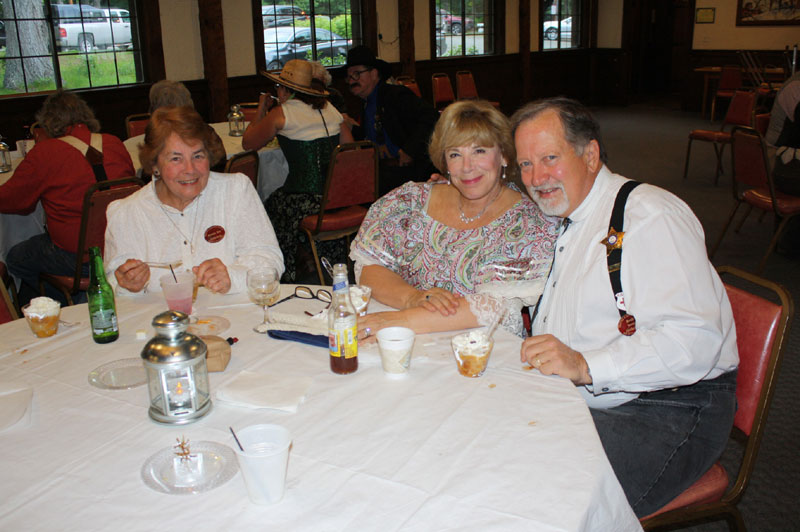 Bonnie Dee, Savvy Cindy and Dealin Justice.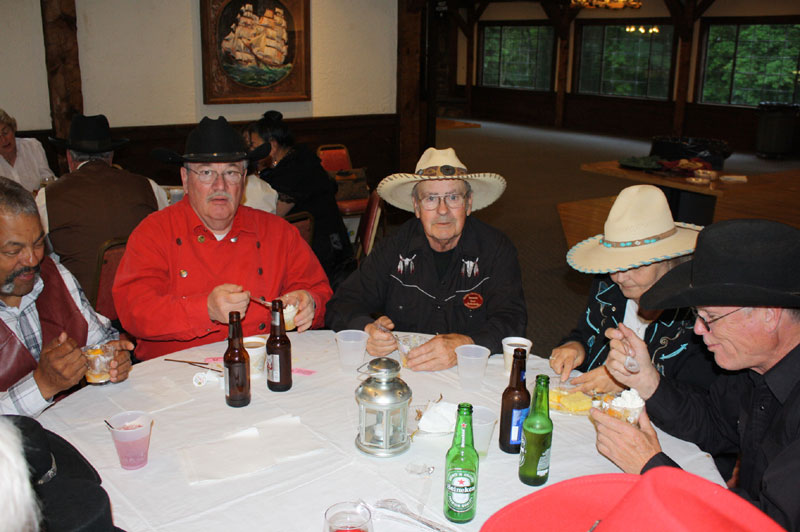 Mad Dog Gomes, Come Back Shane, Yosemite Gene, Sassy Gaye, Rancho Roy.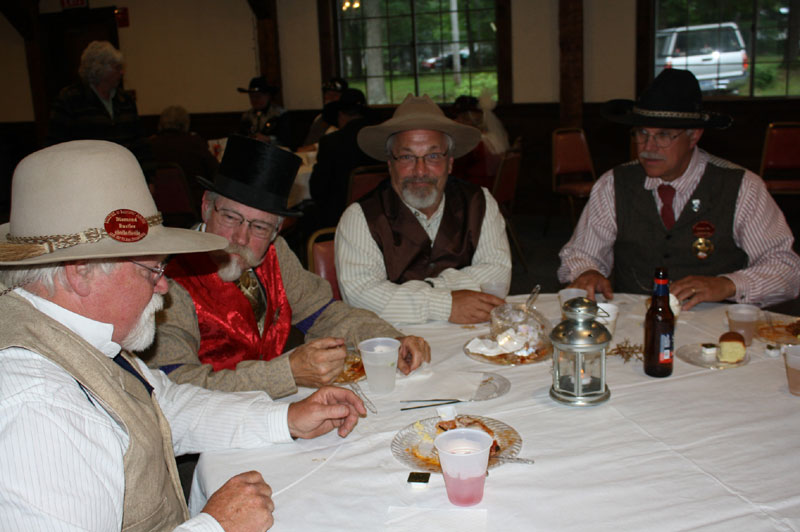 Diamond Rustler, Doc McCoy, Wagon Box Willy, Dakota Joe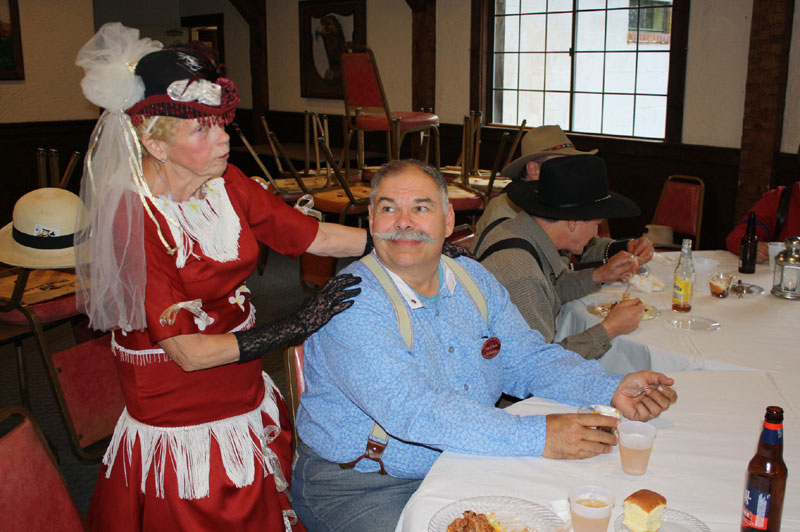 Crackshot Bev and Gun E. Bear.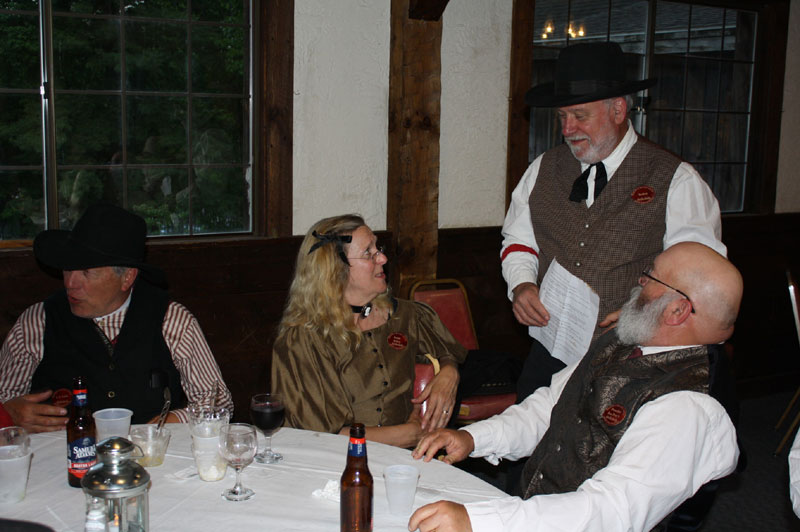 C. G. Cooke, Nanny Oakley, Yankee, Preacher Ben Pray'n.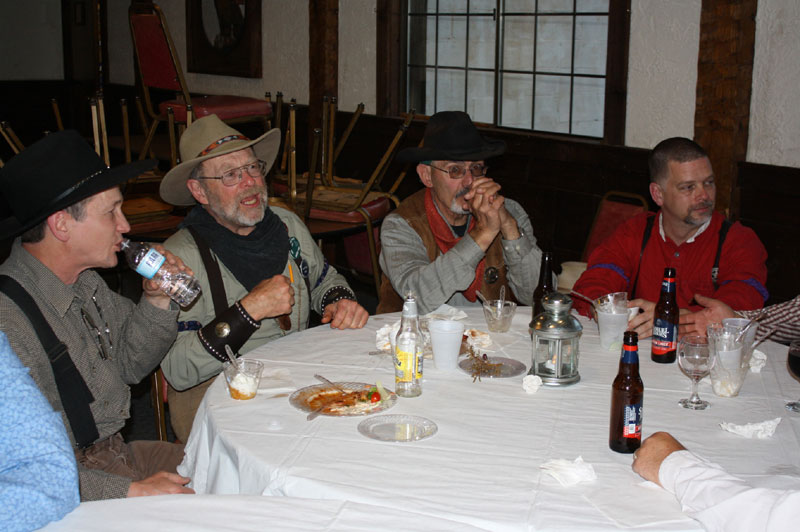 Knob Creek McGee, Leadslinger Lesky, Pauley the Kid, Nutmeg Ryder.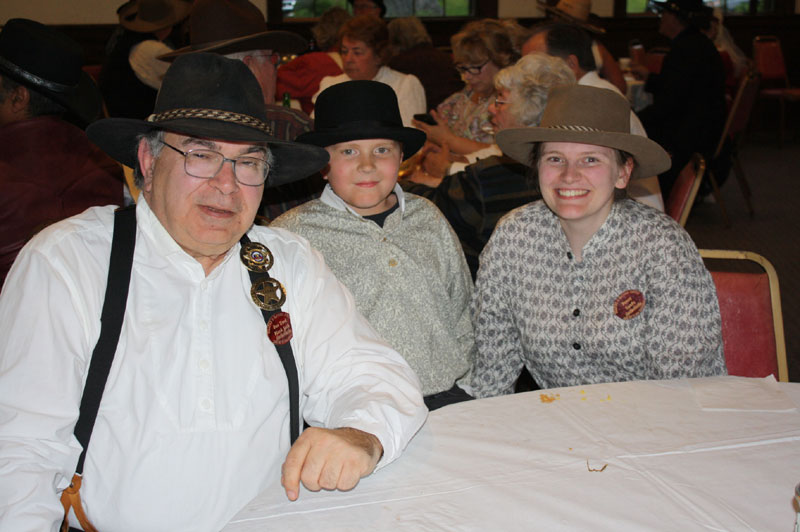 One Eyed Black Jack, grandson Pako Kid and granddaughter Penny Candy.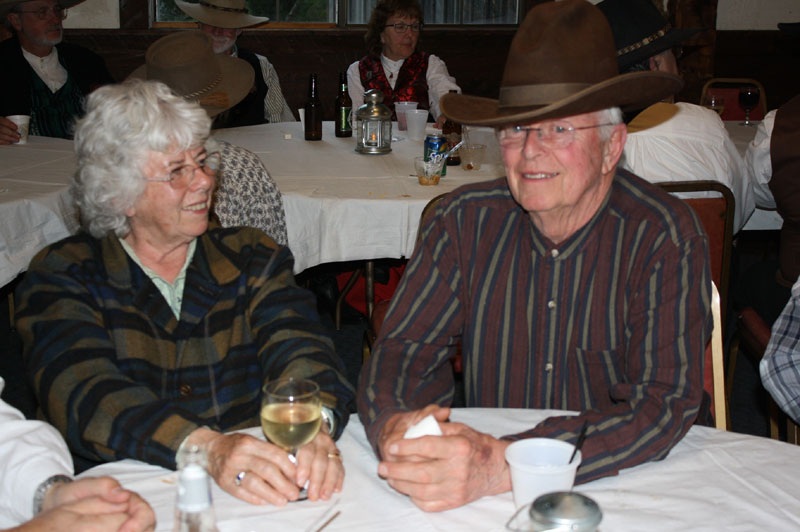 Yukon Deb and D.H. Hauler.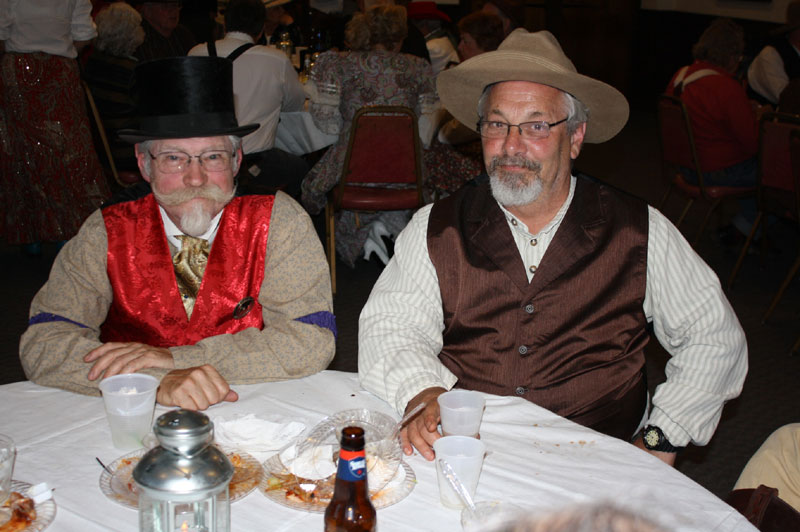 Doc McCoy and Wagon Box Willy.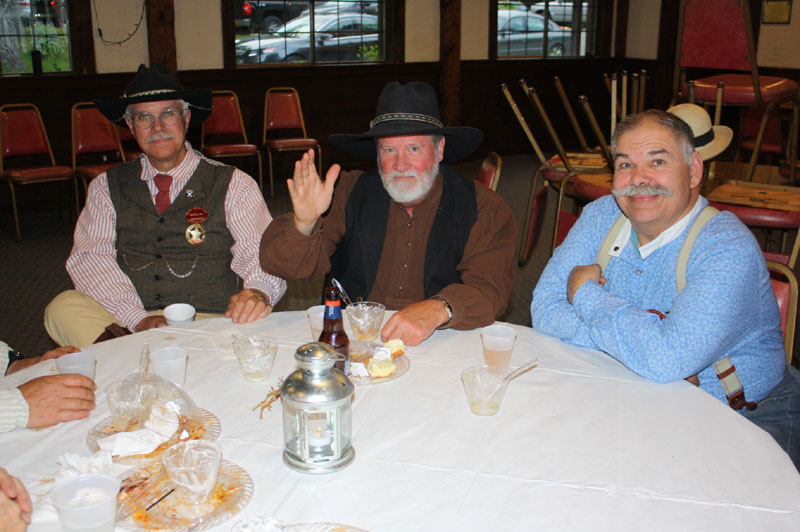 Dakota Joe, Callous Clyde and Gun E. Bear.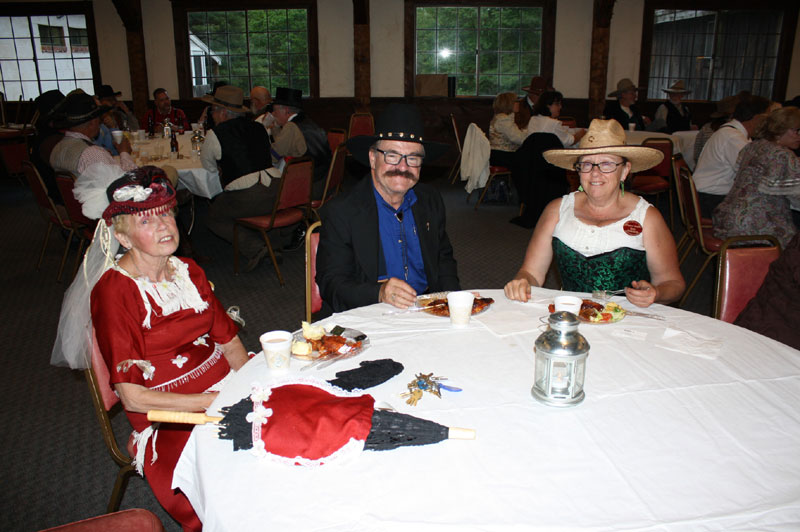 Crackshot Bev, Black Jack Daniels, Crystal Creek Chris.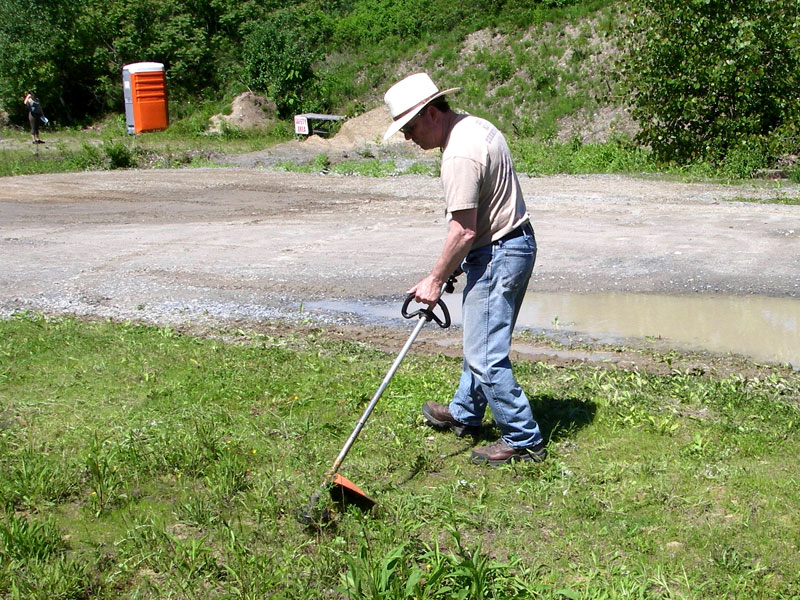 Dead Head whacking weeds before the shoot.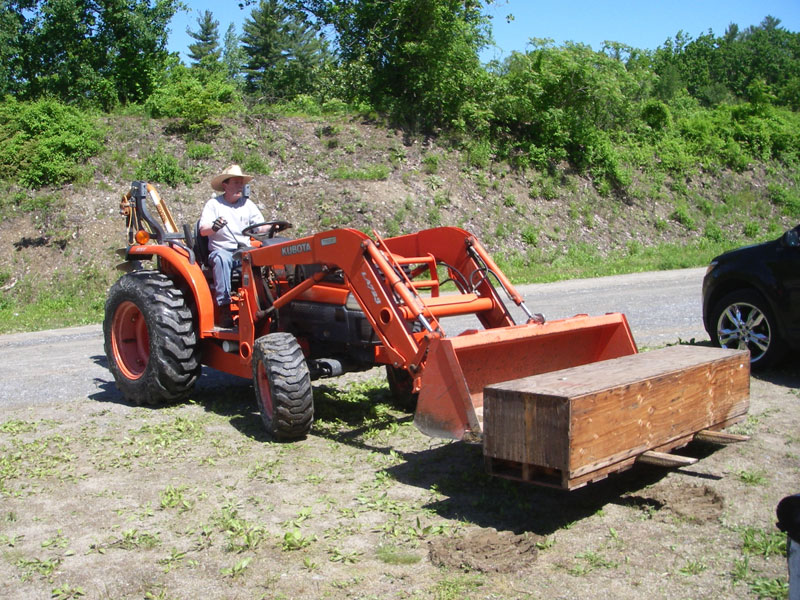 Grazer doing the heavy lifting.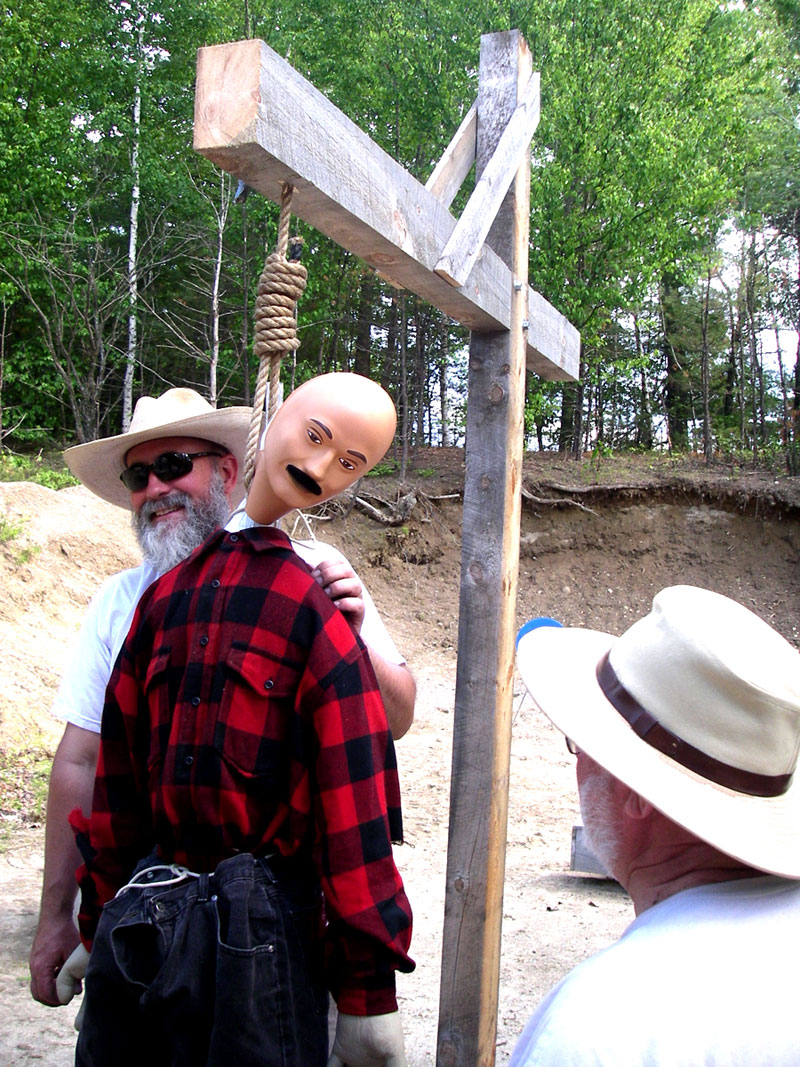 Quaker Hill Bill adjusting the noose.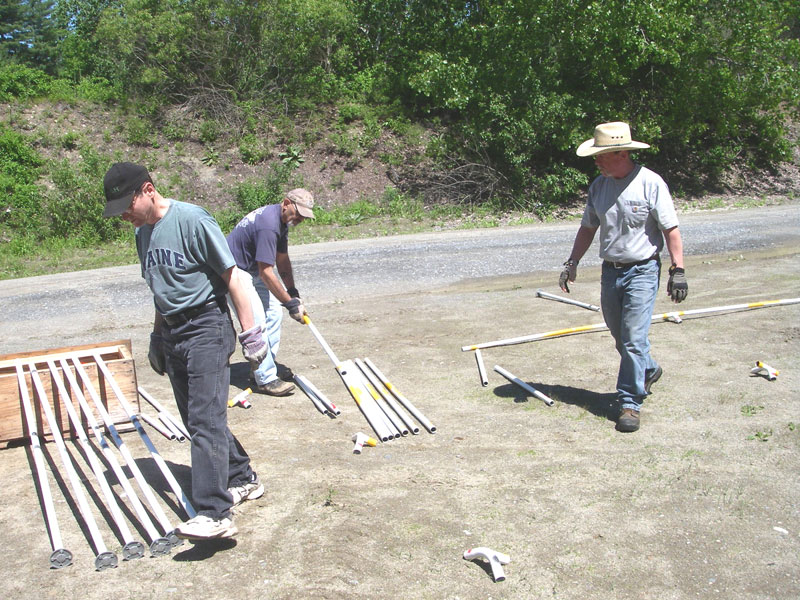 Setting up the 10' x 30' loading table shelters.
Salute to Barrister Bill: After the opening ceremony and safety briefing by Yankee, we had a 3-volley salute to Barrister Bill with black-powder shotguns followed by Tom Payne playing taps on his harmonica.

Video - Click on the link, download the file, and then click on it to watch it.

R.I.P. Barrister Bill AKA Bill Batty
---
|
Home
|
Schedule
|
Lodging
|
Directions
|
Posse
| Photos |
Results
|
Sponsors
|
Links
|
---